Found July 19, 2013 on Pass The Pill:
The  Minnesota Timberwolves have offered restricted free agent center Nikola Pekovic a 4 year, $50M contract extension. With no teams making him any better offers, many are wondering why Nikola Pekovic hasn't already agreed to re-sign with the Timberwolves with such a big contract offer on the table. Jerry Zgoda of the Minneapolis Star Tribune has put forth an interesting explanation for why an agreement between Pekovic and the Timberwolves hasn't happened yet: The Wolves theoretically could offer Pek a five-year deal to give him extra security, but it doesn't sound like the concept has been discussed, probably for a couple reasons: Pek is prone to nagging injuries so the Wolves likely wouldn't want to commit an extra year, but this is also interesting: Schwartz, as I mentioned, also reps Love, who still is bitter about not getting the five-year "designated player" contract offer two winters ago. How would Schwartz explain to Love that he couldn't get him a five-year deal while getting Pekovic one? Tricky position for him to be in. Schwartz also probably is feeling pressure to deliver big for his client for a couple reasons: Pekovic was expected to be a hot commodity on the free-agent market even though he is a restricted free agent but that big offer never come. Schwartz is in the same position with new client Brandon Jennings, who appears to be the biggest loser in this year's free agency. image from sbnation.com In other words, it sounds like Pek's agent is hoping for a better deal to come along and that he can keep all of his other clients happy as well. It certainly is an interesting theory put forth by Zgoda that I certainly think could very well explain why Pekovic hasn't yet signed with the Timberwolves. But the key word in all this is "yet", because at the end of the day it does seem to be highly likely that Pekovic does return to the Timberwolves next season and in the process have a long-term deal with the team secured. In a recent interview on NBA TV, Timberwolves owner Glen Taylor said (as transcribed by the Minneapolis Star Tribune): "My sense is, I think we both know he's going to be playing for our team next year," Taylor said. "I think we're just dealing with an element time of here. I would tell you I'm very positive that he'll play for our team. What we have left isn't something that can't be resolved. There doesn't seem to be a lot of pressure on us or him to get it done. A meet has been set up in the future. "I'm confident it'll get done. I've been through so many of things. You say, `It's just money, Glen.' I think we'll get it done. He's an important part of our team. He wants to be back and we want him here." While Taylor is highly confident about Pekovic re-upping with the team, the longer this drags out, the more drama there is going to be in Minneapolis, and the more likely it is that Pekovic finds work elsewhere. Many people who follow the Timberwolves believe re-signing Nikola Pekovic is the most important move  the Timberwolves can make this offseason, even with the addition Kevin Martin. With that in mind, it sounds like Taylor better be a bit more urgent about getting Pek signed, since if they don't get him re-signed, his departure would be a pretty big punch to the gut of the organization. —Ben Parker: follow me on twitter @nba_lord  The post Update On The Nikola Pekovic Situation In Minnesota appeared first on Pass The Pill - Kings of Hoops.
Original Story:
http://sports-kings.com/passthepill/u...
THE BACKYARD
BEST OF MAXIM
RELATED ARTICLES
Glen Taylor expects the Minnesota Timberwolves to reach a free agent agreement with Nikola Pekovic. The Timberwolves made Pekovic an offer -- believed to be a four-year deal worth as much as $50 million -- and Taylor said Pekovic's camp made a counterproposal."My sense is, I think we both know he's going to be playing for our team next year," Taylor said. &quot...
MINNEAPOLIS -- One was on the way out. One was on the way in. Before crisis intimately intertwined the lives of Fred Hoiberg and Ronny Turiaf, the pair had little in common, save for the game they played. Turiaf grew up on a scenic island under French jurisdiction, his childhood feet accustomed to the soothing sensation of walking along a Carribean beach. If Hoiberg played in any...
MINNEAPOLIS -- Ronny Turiaf's northern connections run deeper than meets the eye. Judging by the passion in his voice while speaking with reporters Thursday night, a whole heck of a lot deeper. "I'm so excited about it," the eight-year, bench-presence veteran said of signing with the Timberwolves, "I feel like I'm a rookie all over again." In reality...
It looks as if the Timberwolves might have gotten a bit of a break in their attempt to re-sign Nikola Pekovic. Surprisingly, the restricted free-agent center has not received a competing offer sheet from any other team, thus reducing his contract leverage. Teams that reportedly were interested in acquiring unrestricted free-agent center Dwight Howard, who recently signed with Houston...
The NBA Summer League offers a minimal sample size, but the Timberwolves still might not have to look far to fill their final roster spot. Assuming restricted free-agent center Nikola Pekovic re-signs in the coming days, 14 of 15 positions are already accounted for. The final slot could be filled through another free-agent signing for a minimum salary, or perhaps via a trade. Or...
MINNEAPOLIS -- The Minnesota Timberwolves have finalized their deal with free-agent center Ronny Turiaf, the team announced Thursday. Turiaf's agent Mark Bartelstein confirmed Turiaf's contract is worth 3.2 million over the next two seasons. An eight-year veteran joining his seventh franchise, Turiaf comes from the Los Angeles Clippers as an unrestricted free agent. The deal...
The Timberwolves added more than a backup center when they signed Ronny Turiaf. They acquired an upbeat man who played briefly under Flip Saunders for the Washington Wizards two seasons ago, required heart surgery before he came into the NBA, won an NBA championship as a member of the Miami Heat and cannot wait to begin what he says will be the second half of his NBA career in Minnesota...
LAS VEGAS – Kurt Rambis is expected to finalize a deal on Thursday to return to the Los Angeles Lakers as assistant coach, a league source told RealGM. Rambis' contract will run in correlation to Mike D'Antoni's deal, which has two more seasons. Rambis has been around the Lakers' summer league team over the past week, watching their entire win over the Milwaukee Bucks on...
Our old favorite, Rob Hummel, is continuing to push towards the dream of playing the NBA. He's currently on the Minnesota Timberwolves roster after being drafted by that franchise very late in last year's NBA Draft. Rob (who, now that I think about it, never really had any kind of nickname, did he?) played last season in Spain and averages 11 points a game. You may have...
The NBA D-League Select defeated the Minnesota Timberwolves by a final score of 83-75 in Summer League play on Thursday. Brian Butch led the D-League with 18 points and 11 rebounds. Ron Howard added 14 points with 12 of those points coming at the line. Shabazz Muhammad had just six points on 2-for-8 shooting.
The Minnesota Timberwolves defeated the Portland Trail Blazers by a final score of 72-66 in Summer League play on Friday. Lorenzo Brown led the Wolves with 13 points, eight rebounds and four assists. Shabazz Muhammad had six points on 2-for-8 shooting. Terrel Harris had a game-high 25 points for the Blazers.
Timberwolves News

Delivered to your inbox

You'll also receive Yardbarker's daily Top 10, featuring the best sports stories from around the web. Customize your newsletter to get articles on your favorite sports and teams. And the best part? It's free!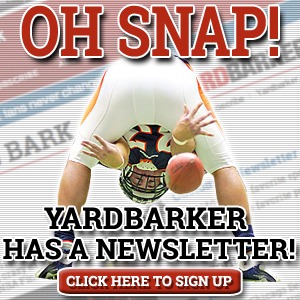 Latest Rumors
Best of Yardbarker

Today's Best Stuff

For Bloggers

Join the Yardbarker Network for more promotion, traffic, and money.

Company Info

Help

What is Yardbarker?

Yardbarker is the largest network of sports blogs and pro athlete blogs on the web. This site is the hub of the Yardbarker Network, where our editors and algorithms curate the best sports content from our network and beyond.