Found November 08, 2012 on Waiting For Next Year:
Q: What would be a big enough trade package for the Cavaliers to part ways with Andy? What type of package can we expect? — @TUBPodcast, @ccib1142 and @KohlK50 This situation is obviously one of dicey proportions. On one hand, if the team is looking to trade Anderson Varejao, the best way to maximize value is to sell high — the best rebound rate and sixth-highest PER in the NBA is undoubtedly qualifying as "high." That said, Varejao is helping the Cavaliers win games, statistically doing so, thus far, more than Kyrie Irving 1 . Moving one of the focal points of the team's new and improved offense will not only mean a substantial hit to fan morale but will undeniably hurt the team's chance to win games at any point beyond the deal. This all said, Andy is easily the team's best touchable asset. The team will want at least a first-round draft pick plus a player on a rookie contract in any deal. The question will be, if they move him, can they get a pick that will be worthwhile, or will it be something similar to the Ramon Sessions deal of 2011-12? Q: It seems like the "media" was click to slam Waiters with criticism and slow to heap prasise. Does this bother you? – @Ryan_Snakes Immensely. I'm all for criticism when it's warranted. Those that lobbed baseless grenades at the team's front office following the draft was bad enough — it's not the team's fault that their scouting metrics are not of public record. But to jump to career-arc conclusions during the summer league was that much worse. Now Waiters is in shape and making a difference on a team that was in dire need of a scoring threat from the shooting guard position. This all said, my opinion on the criticism/praise scale does't matter; Waiters has used this all as fuel to improve and, as he said a few nights ago, work harder than ever to "perfect his craft." Given that he constantly remains humble about his God-given talents, the lack of praise may actually be a good thing. Q: What did Tristan Thompson do in the off-season to improve his free-throw shooting? — @WayneEmbrysKids Obviously not enough. Thompson continues to hit one half of his free throws, often doing so with some of the worst free throw form seen this side of Shawn Marion. This is not to say that Thompson isn't working on his offensive game at every possible moment. Last Wednesday, he stuck around after practice to work on his post-game footwork; one day later, it was free throws, complete with globe-like rotation on his release. I expect a streak similar to last season, where the free throws simply find a way through the rim. Unfortunately, it appears that he'll need something like this simply to remain above the .500 mark for the season. Q: Is anyone paying attention to Delonte, and if so, is anyone learning anything from the issues? — @RailbirdJ Quietly one of the more depressing stories of the early season, West — for those who haven't followed — was suspended twice during the preseason and was subsequently released. We're talking about a solid role player who has been in the playoffs each of the last three seasons despite playing for three different teams, averaging 14.3 points per-36 minutes with the Mavericks in 2011-12. The way he has been on and off rosters since his departure from Cleveland, in my opinion, speaks volumes to how well the team handled his mental issues, ensuring that the player as a person came before the player and his role on the team. Q: How does one obtain a [copy of the third edition] Cavs Zine? – @TonyMo88 Delayed a bit due to Hurricane Sandy, the Bible of Cavs Fandom 3.0 has been printed and bound. It will be available, as a very limited run — hand numbered, through Chunksaah Records. It is undoubtedly the best compilation of Cavalier fan-based writing, analysis and random thoughts that Internet has to offer. Factor in the ever-impressive cover art and fact that a ton of hard work went into bringing this to life, it will be well worth it for those who snag a copy early in the release process. ——————– Thanks to all who sent in questions this week. We'll be doing this every week for the rest of the season. Have a question you want answered? You can find me at @WFNYScott. ___________________________________ Varejao has a 0.7 offensive win share as compared to Irving's 0.5
Original Story:
http://www.waitingfornextyear.com/201...
THE BACKYARD
BEST OF MAXIM
RELATED ARTICLES
Admit it, the last time you heard or thought of the name Anderson Varejao, LeBron James was playing with the Cleveland Cavaliers still.  Unless, of course, you are a Cavaliers fan.  In that case, you already know Varejao is out indefinitely with a bruised knee. The injury came on Monday night against the Los Angeles Clippers on Monday, but it seemed as if Varejao would be fine...
Kyrie Irving is the clear leader of the Cleveland Cavaliers, but he's going to need plenty of help moving forward if two of the team's big men miss considerable time. With Anderson Varejao and first-round pick Tyler Zeller on the shelf, Cleveland continues its road trip Friday night against the Phoenix Suns in a matchup of two of the NBA's worst defensive teams. Irving...
The score was 42-16, early second quarter. At that moment, I very well may have been the cockiest Cavaliers fan on the planet. Anderson Varejao was going to the All-Star game, I tweeted. Cleveland was obviously far superior to all things Phoenix, Arizona. The only thing the Suns had going for themselves was how they scripted that reversible logo at half-court. I was looking around...
While We're Waiting serves as the early morning gathering of WFNY-esque information for your viewing pleasure. Have something you think we should see? Send it to our tips email at tips@waitingfornextyear.com. "Last but not least, the two-headed monster that Byron Scott has dreamt about since the draft finally came to fruition last night: Kyrie Irving and Dion Waiters combined...
Kyrie Irving is the clear leader of the Cleveland Cavaliers, but he's going to need plenty of help moving forward if two of the team's big men miss considerable time. With Anderson Varejao and first-round pick Tyler Zeller on the shelf, Cleveland continues its road trip Friday night against the Phoenix Suns in a matchup of two of the NBA's worst defensive teams. Irving...
The Cavaliers were without two of their most important frontcourt players. Tyler Zeller is out indefinitely with a fractured cheekbone and is subject to the league's concussion protocol. More importantly  Anderson Varejao missed the game with a sore knee. The shorthanded Cavaliers certainly missed their inside presence, as the Cavaliers dropped one to an improving Warriors...
Chris Paul wants to make sure that Kyrie Irving earns his stardom against the best players in the league.credit: http://hoopeduponline.com After being drafted number one overall out of Duke, Kyrie Irving has not disappointed. He seems to already be on track to become one of the league's best point guards after an impressive rookie season and a very good start to this season. This...
The Cavaliers were not able to sustain the fast start they got off to Friday night, falling to the Phoenix Suns 107-105. The Cavaliers jumped out to a 37-16 lead after the first quarter, but were outscored by the Suns every period there after. Dion Waiters led all Cavaliers in scoring with 23 points on 9-13 shooting from the floor. Not to be outmatched, Shannon Brown, the former...
NBA News

Delivered to your inbox

You'll also receive Yardbarker's daily Top 10, featuring the best sports stories from around the web. Customize your newsletter to get articles on your favorite sports and teams. And the best part? It's free!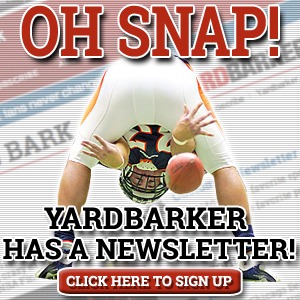 Latest Rumors
Best of Yardbarker

Today's Best Stuff

For Bloggers

Join the Yardbarker Network for more promotion, traffic, and money.

Company Info

Help

What is Yardbarker?

Yardbarker is the largest network of sports blogs and pro athlete blogs on the web. This site is the hub of the Yardbarker Network, where our editors and algorithms curate the best sports content from our network and beyond.