While We're Waiting serves as the early morning gathering of WFNY-esque information for your viewing pleasure. Have something you think we should see? Send it to our tips email at tips@waitingfornextyear.com. The sad tale of Delonte West continues- "Still, it's awfully hard to take the side of West or the Mavs in this dispute simply because we know zero details beyond the suspension. "Conduct detrimental to the team" is a phrase so vague that it could mean anything from being late for various team functions to getting in regular disputes with teammates and coaches. The prior suspension suggests that West and the Mavericks have discussed the situation in detail already, but until the specifics come to light it's best not to assume anything about the fairness of this decision." [Freeman/Ball Don't Lie] —- "And so I present you all with my patented guide to the first quarter of the NBA season. 10/30/12 – VS Washington Wizards – With this first game, one might feel inclined to high hopes. I'm not one to fight those urges. Plus, it's Halloween tomorrow! I would be remiss to recommend anything other than my absolute favorite pumpkin beer, Dogfish Head's Punkin Ale. Sweet and spicy, but still drinkable (forget the Pumpking!) I say enjoy it before the mood (and season) passes, and we move into something much, much more bitter." [Factor/Cavs the Blog] —- An interview with Mark Shapiro- "I don't know about most challenging to learn, but the single most challenging facet to running the business organization is, how do you measure, compensate, reward the business side of the operation separate from team performance? It's clear that, obviously, the biggest lever and the most important area of focus is a winning baseball team. But there are people in this building on the business side who, even when the team doesn't win, are still doing very good work. It's very hard to evaluate that. And it's very hard to see that when the team struggles. And it's very easy to mask bad work (on the business side) when the team does well. So to truly measure and build a sound and good business organization and evaluate and reward it separate from team performance . . . that's been an incredibly complex challenge and much more difficult than I ever imagined." [McManamon/FSO] —- "The question is whether Tristan Thompson or Tyler Zeller should start, but on face, this seems a bit silly- after all, they play different positions. This blog has gone back and forth over whether or not Varejao is a center or power forward, or whether it even matters. I have always fallen on the power forward side, but am starting to wonder whether or not center might be his best position defensively at this point. We have seen some opposing centers be able to bully Varejao a little bit over the years. If and when he loses some of his quickness, we might see some power forwards exploit him. There is a very fine line between excellent defensive positioning and getting to the spot a split second late. The center spot could hide some of that for Anderson. In short, I am not sure that Varejao provides much more value at the power forward position than he does at center. He is going to be his same energetic, rebounding self, finding himself in the right spots, annoying anyone who doesn't cheer for Cleveland, and making a lot of put-backs regardless of position." [Zavac/Fear the Sword] —- "This seemingly random rise of relievers isn't even atypical. The point, dear friends, is that "closers" are pretty darn fungible, a lot more fungible than we tend to give them credit for being. It's only a slight exaggeration to say that all a team needs to is find an above-average reliever who can get a few strikeouts, put them in with a lead, and chances are he'll save 85 percent or so of his opportunities. The Indians' problem will be what to do with the rest of their bullpen, which didn't exactly light it up behind Pestano, Joe Smith, and Esmil Rogers. But as easy as it is to find a potential closer, it's even easier to scare up a couple extra relievers, either by moving a failed starter into the pen or by picking a Jared Burton up off the scrap heap, as the Twins did last year. So don't worry, Clevelanders, the only difference you're likely to see if Perez has moved on is less hair at the end of games and less drama off the field." [Bates/Let's Go Tribe]
Original Story:
http://www.waitingfornextyear.com/201...
MORE FROM YARDBARKER
NBA News

Delivered to your inbox

You'll also receive Yardbarker's daily Top 10, featuring the best sports stories from around the web. Customize your newsletter to get articles on your favorite sports and teams. And the best part? It's free!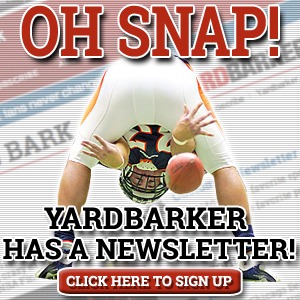 Latest Rumors
Best of Yardbarker

Today's Best Stuff

For Bloggers

Join the Yardbarker Network for more promotion, traffic, and money.

Company Info

Help

What is Yardbarker?

Yardbarker is the largest network of sports blogs and pro athlete blogs on the web. This site is the hub of the Yardbarker Network, where our editors and algorithms curate the best sports content from our network and beyond.