How the Wizards reacted to Bulls forward Bobby Portis' flagrant foul on Tomas Satoransky on Saturday night could have created a much different
Fred Hoiberg defends Bobby Portis and the play that got him ejected in the Bulls' 101-90 loss to Washington.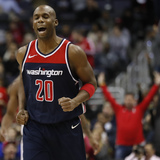 Chicago Bulls forward Bobby Portis was not taking criticism of his Saturday ejection lying down.Portis was ejected from the Bulls' game against the Washington Wizards on Saturday for a hard foul on Tomas Satoransky. Understandably, Satoransky's teammates were not pleased with the foul. Veteran guard Jodie Meeks was quick to criticize Portis for the potentially dangerous play after...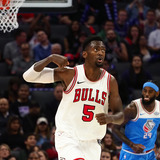 Bobby Portis was ejected from Saturday's game for a hard foul on Tomas Satoransky.Late in the fourth quarter of the Bulls' game against the Wizards, Portis went up to attempt to block Satoransky and made contact with the Wizards guard. The result was Satoransky hitting the floor very hard after an awkward looking fall. Portis was assessed a Flagrant 2 foul and subsequently ejected...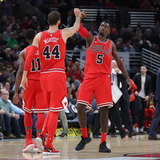 Nikola Mirotić is happy to be with the New Orleans Pelicans now. But it has nothing to do with disliking the Chicago Bulls. In fact, it still has everything to do with Bobby Portis. Moreover, their altercation that took place before the season began."I'm sorry for what happened. We tried to be professional, make things work on the court. We did that. Off the court, we never talked...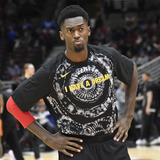 Bobby Portis on Friday further addressed the Nikola Mirotic altercation that resulted in a hospital visit for Mirotic and eventually led to him being traded.The Chicago Bulls forward said that he is "sorry" for what happened. He also said that he and Mirotic tried to keep a professional relationship while teammates but never really got along. Mirotic ended up with two broken bones...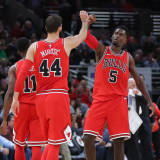 NBC Sports Chicago used a graphic to poke fun over how Bobby Portis and Nikola Mirotic led the Chicago Bulls to a surprising 108-85 victory over the Boston Celtics on Monday night in light of their ugly practice brawl back in October.Mirotic suffered facial fractures and a concussion in a fight during an Oct. 17 practice with Portis. The violent skirmish resulted in Portis being...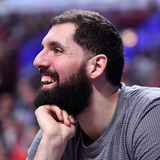 After being sidelined for over a month and a half, Bulls forward Nikola Mirotic is set to make his season debut on Friday night against the Hornets, writes Joe Cowley of The Chicago Sun-Times. Mirotic had targeted tonight's game for his return, and head coach Fred Hoiberg confirmed after today's shootaround that the veteran big man is ready to go."Niko will play tonight," Hoiberg...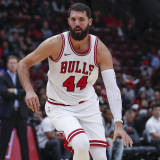 Nikola Mirotic on Wednesday spoke publicly for the first time since suffering facial fractures and a concussion in a fight during an Oct. 17 practice with Chicago Bulls teammate Bobby Portis. Mirotic revealed during his time with reporters he has accepted Portis's apology."I guess he will know now," Mirotic said if Portis was aware of the accepted apology, via the Chicago Tribune...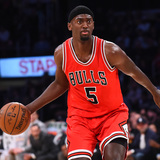 The Chicago Bulls' locker room has reportedly made the decision on whom to side with in the conflict between Bobby Portis and Nikola Mirotic.According to Joe Cowley of the Chicago Sun-Times, Bulls players are siding with Portis in the feud, with one Bulls player telling Cowley that Mirotic's demands that one of them must go "is Niko's problem now."Bulls players do not defend Portis...
MORE STORIES >>
Bulls News

Delivered to your inbox

You'll also receive Yardbarker's daily Top 10, featuring the best sports stories from around the web. Customize your newsletter to get articles on your favorite sports and teams. And the best part? It's free!