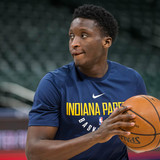 Victor Oladipo knew a breakout season was possible after speaking with Pacers GM Kevin Pritchard on the team's private plane prior to his introductory press conference last summer, as Lee Jenkins of Sports Illustrated divulges in a feature story. Pritchard assured Oladipo that the club truly coveted his services, rather than just matching up salaries to facilitate the Paul George...
Welcome the first edition of Ku's BallRoom. This week I tackle why the Pistons should send Ish Smith back to the bench, and who his replacement could be. Hello viewers! Welcome to the very first segment of Ku's BallRoom! During this segment, I will answer questions, suggestions, ideas...
DETROIT (AP) — Ish Smith had 22 points and nine assists, Blake Griffin narrowly missed a triple-double and the Detroit Pistons ended a three-game losing streak by beating the Atlanta Hawks 104-98 on Wednesday night. Griffin finished with 13 points, 12 rebounds and nine assists, while Andre Drummond added 13 points and 15 rebounds for Detroit, which had seven players in double figures...
Working the waiver wire is key to fleshing out a winning roster. Here are all of the top free agents you should consider picking up for the week ahead.
Back in October the Detroit Pistons relied on Reggie Jackson and Ish Smith to run point. Come March when Jackson returns to the lineup, the Pistons will have five-point guards on their roster. The Pistons while looking to make a playoff run, need to figure out who plays and who will sit. Ish Smith- Plays Smith has been a rock the Pistons have leaned on all season. Whether it has...
The shortest player on the floor had the largest impact Saturday night. Ish Smith finished with 25 points, seven assists and four rebounds to lead the Detroit Pistons (25-26) to a 111-107 victory over the Miami Heat (29-24). Detroit is now 3-0 since trading for Blake Griffin on Jan...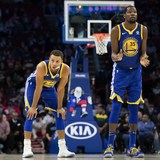 Nothing really makes sense in our world any more. Rookies are playing like ten-year pros, Arthur memes are taking over the planet, and the president is feuding with LaVar Ball. In trying times like these, we need some real and concrete answers about what's fact and what's fiction, so let's start by asking the only question that matters about eight NBA teams that have outperformed...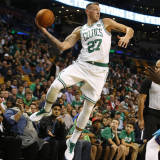 After a frenetic summer filled with stunning free agent defections, big trades and exciting rookies, our heads are still spinning as we enter the 2017-18 NBA campaign. With so many new faces in new places, it leaves fans to wonder how things will shake out this year. Over the next two weeks, RealGM will attempt to ask (and answer) 10 of the more pressing questions you may have about...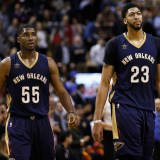 Championship or bust has been the motto this past decade in the NBA. As some franchises have loaded up on stars in an attempt to win championships, others have torn their rosters down to the studs in an attempt to land the next big thing. This season has been strange because more clubs than usual find themselves firmly in NBA limbo – neither bad enough to land a top pick nor good...
MORE STORIES >>
Pistons News

Delivered to your inbox

You'll also receive Yardbarker's daily Top 10, featuring the best sports stories from around the web. Customize your newsletter to get articles on your favorite sports and teams. And the best part? It's free!