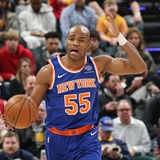 In the view of Marc Berman of The New York Post, it may be time for the Knicks to cut ties with Jarrett Jack. The veteran point guard has been solid this season, but he's expected to cede playing time to Emmanuel Mudiay, Frank Ntilikina and Trey Burke down the stretch. So if his agents sense that there would any interest in Jack from playoff teams, cutting him by March 1 and letting...
Nothing (at All Star Weekend) matters! On today's 'sode host James Marceda shares his thoughts on Frank Ntilikina's performance in the MOUNTAIN DEW KICKSTART RISING STARS GAME, Kristaps' absence from the main event (and the skills challenge!), conflicting details emerging in the Joakim Noah saga, and the Knicks' upcoming slate of games. Listen!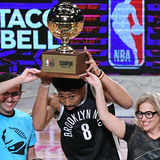 Nets guard Spencer Dinwiddie added to his breakout season Saturday by winning the Skills Challenge, but it's going to be a while before he can cash in on his success. Dinwiddie is making the league minimum of $1,524,305 this season with a team option for next season at the minimum of $1,656,092.As detailed recently by Danny Leroux of Real GM, the three-year contract Dinwiddie signed...
LOS ANGELES – After getting drafted by the Knicks in late June, Frank Ntilikina went back to France that night on a red-eye to play in the deciding Game 5 of the French League Finals for Strasbourg. It was quite the whirlwind. After spending a few days at home, he flew back to New York...
Rising Star! New York Knicks rookie Frank Ntilikina made his debut on the All-Star Weekend stage Friday, playing for Team World in the Rising Stars Challenge. Unlike his time with the 'Bockers, Frank was actually allowed to play decent minutes. I guess we're lucky that Team World didn't have a stud like Jarrett Jack in the lineup to take Frank's minutes. Playing mostly alongside...
Ahead of Friday's Rising Stars Challenge, Frank Ntilikina reflects on the impact of the game in today's @NBA and more of what to look for for.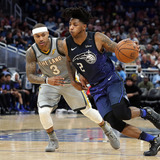 The Knicks were interested in both Emmanuel Mudiay and Elfrid Payton as minutes winded down to the trade deadline and the team ultimately to swing a deal for Mudiay. Both former lottery pick point guards have been disappointments but Mudiay may have been the more sensible target for the Knicks, Marc Berman of the New York Post writes.While Mudiay and Payton both come with some downside...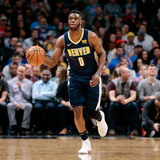 The Denver Nuggets picked up the veteran point guard depth they were seeking by acquiring Devin Harris in a three-way trade that also saw the Dallas Mavericks acquire Doug McDermott and the New York Knicks get Emmanuel Mudiay.Denver has been chasing a veteran point guard almost all season since they waived Jameer Nelson in October. Harris will fill the backup point guard spot behind...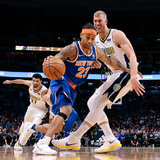 After his recent G League call-up, Trey Burke has provided a spark for the Knicks which is raising questions of whether he should play more often. Marc Berman of the New York Post writes that Burke, who scored 18 points for a second straight game in Friday's win over the Suns, has impressed thus far.In six games, Burke has averaged 9.3 PPG and 3.8 APG. With rookie Frank Ntilikina...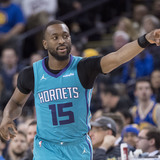 The Charlotte Hornets are willing to trade Kemba Walker. But the price seems steep. And that's turning the New York Knicks off a little bit.Per Adrian Wojnarowski, the Hornets are pursuing "a good young player or a first-round pick."The Knicks have 19-year-old Frank Ntilikina. The Knicks also have available draft picks. But at the moment, it doesn't look like they are going to trade...
MORE STORIES >>
Knicks News

Delivered to your inbox

You'll also receive Yardbarker's daily Top 10, featuring the best sports stories from around the web. Customize your newsletter to get articles on your favorite sports and teams. And the best part? It's free!