Found August 26, 2012 on Optimum Scouting:
When Colts' owner Jim Irsay tweeted that "TRADE WINDS (are) BLOWING!!!" earlier this week, it wasn't too big of a surprise. Irsay often appears to a monthly quota of semi-incomprehensible tweets to fill, and he had spent a good deal of time mostly out of the spotlight. It was about time for Irsay to grab some headlines. Far more surprising was the actual trade: The Colts sent their 2013 second round pick to the Miami Dolphins in exchange for cornerback Vontae Davis. It was an unexpected move by both teams, and it's leaving many to wonder what the logic was behind the trade on either side. On the Indianapolis end of the trade, you have to think that many Colts fans will come away from the trade dissapointed. After Irsay's tweets indicated they were going to give up a high draft pick for a "serious starter", many around the league started speculating that the Colts were targeting a player like Mike Wallace. And although the second round pick the Colts traded away is quite costly (it's likely to be a top 40 pick), Davis isn't quite the superstar many fans found themselves hoping for. Davis is a young corner that's talented enough to perform well in man to man coverage, but has also been widely inconsistent. He came into camp out of shape and had just recently start to fight for his position on the starting defense. Davis isn't a bad player by any stretch of the imagination, but is he really better than the players that will potentially be available early in the second round? As it wasn't pointed out on miamidolphinsdraft.com, Davis wasn't even really the best option for the Colts. Players like Cary Williams in Baltimore are already familiar with Indianapolis' defense, and the Ravens would have likely been very willing to swap Williams for such a high draft pick.  It's not likely that Dolphin fans will be thrilled with the trade either. The general thought process behind the trade isn't surprising: the Dolphins are in rebuilding mode, and it's to be expected that they would try to accumulate draft pick. However, using Davis as a way to do that is unconventional to say the least. Davis, a first round draft pick in 2009, is still a young player that the franchise invested a early pick in. Even if the Dolphins end up with the top pick of the second round, they still will be losing end of things in the long term, turning a first round pick into a second rounder.  Sure, Davis had shown up to camp out of shape and may not have been a week one starter for Miami. But trading Davis away makes the one good thing the Dolphins had going (their defense) weaker. It will make Ryan Tannehill's job more difficult, as it's more likely the opposition will be putting up points, and it adds another area for the Dolphins to address in the coming offseason.
Original Story:
http://www.optimumscouting.com/draft/...
THE BACKYARD
BEST OF MAXIM
RELATED ARTICLES
Getty Indianapolis Colts owner Jim Irsay is still stirring up plenty of suspense with all of the trade talk that he's been bouncing around on Twitter. Irsay must be really bored because he sent out another tweet tonight that even included an expletive. I can bring u NFL Manos to the edge of the water,but I can't throw you n,that's called tampering..but FOE REEL…the sh*t is...
Getty Indianapolis Colts owner Jim Irsay continues to string us along with his trade tweets.  Today's message is that the trade winds are howling. No,trade winds still howlin'…but only time will tell if they were ghostly vapors or a flesh n blood upgrade!!!!!!! — Jim Irsay (@JimIrsay) August 25, 2012 A contributor from SB Nation's Stampede Blue stated a source told him...
AP Indianapolis Colts owner Jim Irsay has once again filled us in with a very vague assessment of the "trade winds" that have been blowing in Indy. On Sunday morning Irsay posted the tweet below. Randon.. 3)TradeWinds whipping fiercely but it's gotta get done soon,if it's gonna get done,Coaches need him ASAP 4 catch up learning curve — Jim Irsay (@JimIrsay) August 26, 2012
INDIANAPOLIS -- The Indianapolis Colts may have plugged their biggest hole on defense by trading two undisclosed draft picks to Miami for cornerback Vontae Davis. The Dolphins confirmed the move Sunday afternoon. The move ends a weekend full of speculation. Team owner Jim Irsay started the discussion Thursday night when he posted several messages on Twitter indicating the Colts were...
Colts' owner Jim Irsay said on twitter recently that the team was going to make a big move, and they did just that by trading for Dolphins' corner back Vontae Davis. Davis had fallen out of favor with the Dolphins, and was acquired by the Colts for the price of a second round pick and a conditional sixth rounder. The Colts badly needed to shore up their defense, and if Davis...
Jim Irsay showed his cards for days on Twitter and his prediction proved true Sunday: The Indianapolis Colts have agreed to trade a 2013 second-round pick for Miami Dolphins cornerback Vontae Davis, FOXSports.com has learned. Davis, the 25th overall pick in the 2009 NFL draft, fills a glaring need for the Colts, who need a starting CB to play opposite Jarraurd Powers. A standout...
  The Indianapolis Colts acquired former 1st round corner back Vontae Davis from the Miami Dolphins on Sunday. I, like nearly everyone else, has been predicting that the Colts would make a move via trade to help shore up their secondary. This maybe wasn't quite the move we had been expecting however. The biggest thing Colts fans have to wonder: Is this the major upgrade the secondary...
We all know by now that Indianapolis Colts owner Jim Irsay is a man who will do anything to help his football team move forward. Heck we are talking about the guy who found it in his team's best interest to part ways with a legend in Peyton Manning to start a new regime with QB Andrew Luck.
Vontae Davis couldn't wait to get started in Indianapolis. After leaving rain-soaked Florida, the new Colts cornerback made it to town Monday and quickly told reporters he wanted to leave the past in Miami. On Sunday, the Colts sent two draft picks, including a second-rounder in 2013, to Miami to acquire the four-year veteran. For Davis, it marks the end of a stormy time in...
So much for Vontae Davis ever fulfilling his immense potential with the Dolphins. The Dolphins announced Sunday afternoon they have traded the 2009 first-round pick to the Indianapolis Colts in exchange for a pair of choices in the 2013 draft.
NFL News

Delivered to your inbox

You'll also receive Yardbarker's daily Top 10, featuring the best sports stories from around the web. Customize your newsletter to get articles on your favorite sports and teams. And the best part? It's free!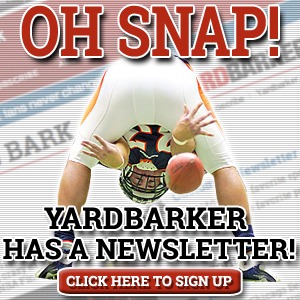 Latest Rumors
Best of Yardbarker

Today's Best Stuff

For Bloggers

Join the Yardbarker Network for more promotion, traffic, and money.

Company Info

Help

What is Yardbarker?

Yardbarker is the largest network of sports blogs and pro athlete blogs on the web. This site is the hub of the Yardbarker Network, where our editors and algorithms curate the best sports content from our network and beyond.