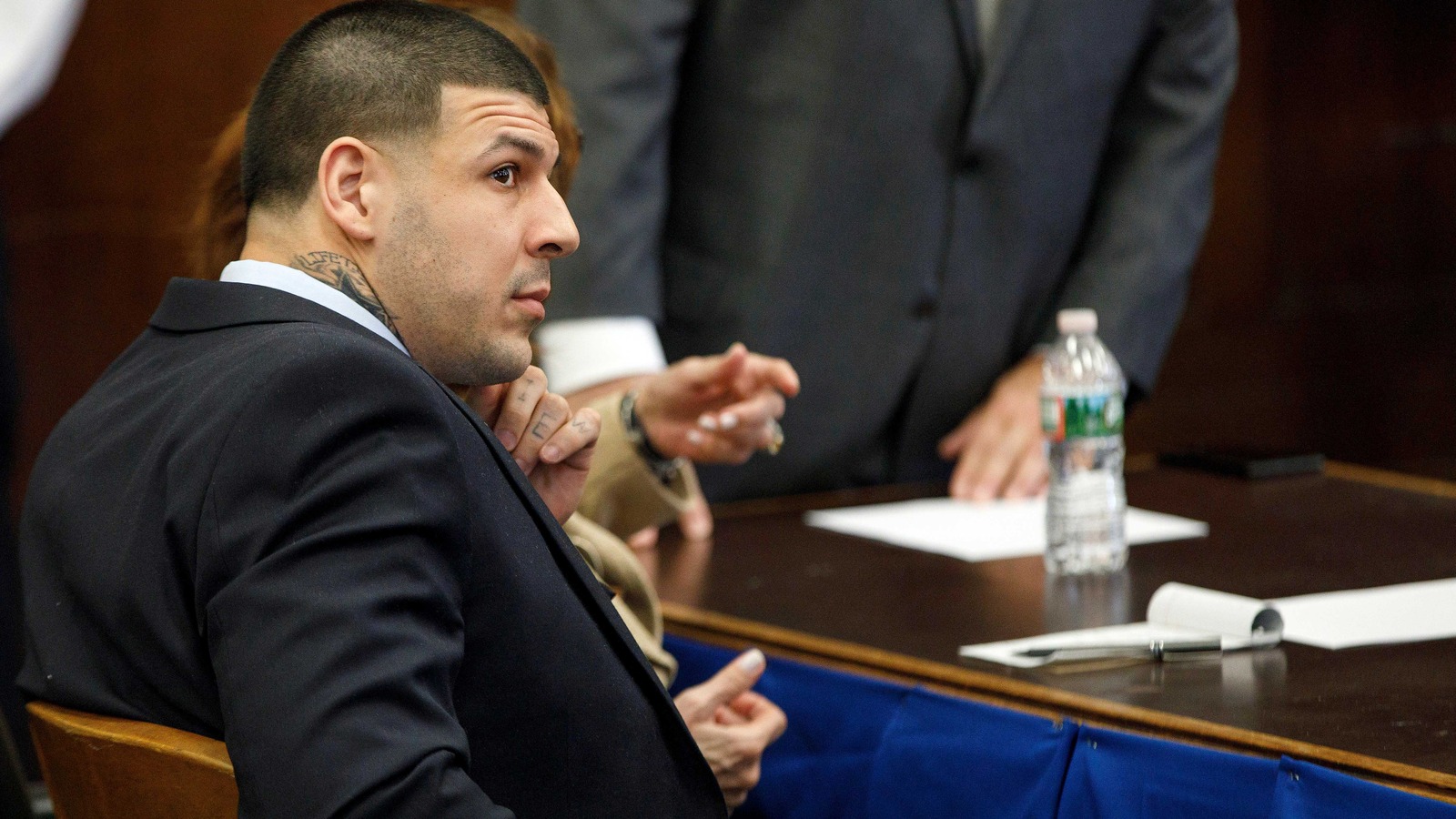 Aaron Hernandez may have been planning to kill himself before his acquittal.
Keith Bedford/The Boston Globe
Aaron Hernandez's decision to take his own life came as a shock to many, in large part because the suicide came just days after the former NFL star was acquitted of a 2012 double murder. According to one report, Hernandez's victory in that trial may not have been relevant.
The Daily Mail is reporting that there were several signs indicating Hernandez had been planning to kill himself for weeks. Sources told the publication that the ex-New England Patriot had given away most of his personal belongings to fellow inmates. He also supposedly covered the floor of his jail cell in soap so he would not be able to save himself if he had second thoughts after hanging himself with a bed sheet.
Department of Correction officials initially said that Hernandez had given no indication that he intended to harm himself and left behind no suicide note, but three notes were later found in his cell. It has not yet been revealed what Hernandez wrote. There was also a bible found in the cell, and Hernandez had reportedly written a bible verse across his forehead.
Because of a legal principle in Massachusetts called "abatement ab initio," Hernandez may end up dying an innocent man in the eyes of the law. That could help him protect his estate against legal action, which is one theory about why he may have committed suicide. You can read more about that theory here.
MORE FROM YARDBARKER
NFL News

Delivered to your inbox

You'll also receive Yardbarker's daily Top 10, featuring the best sports stories from around the web. Customize your newsletter to get articles on your favorite sports and teams. And the best part? It's free!