Originally posted on
The Comeback
| By Kevin McGuire | Last updated 5/19/17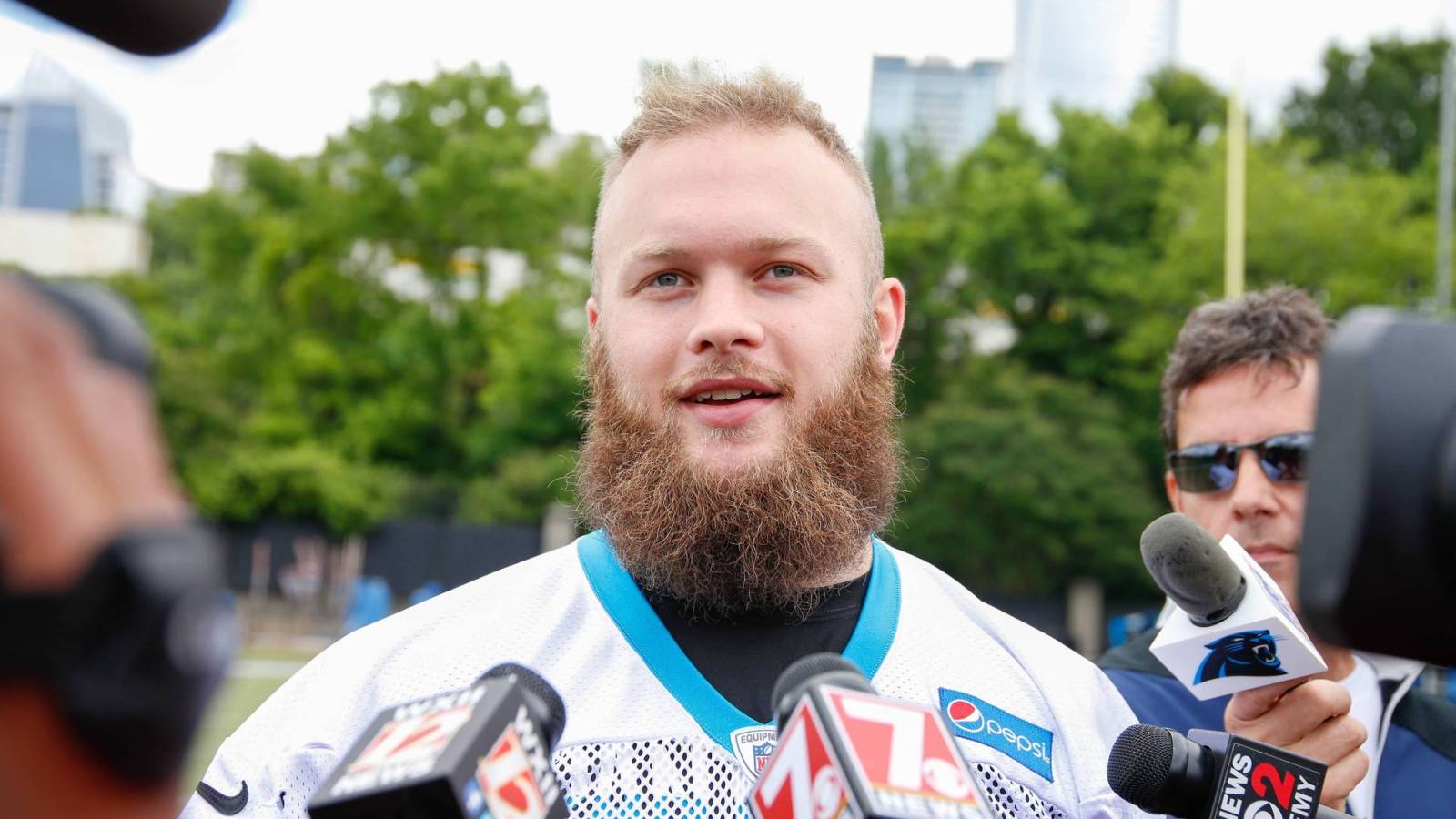 May 5, 2017; Charlotte, NC, USA; Carolina Panthers linebacker Ben Boulware (50) speaks with the media after practice at Bank of America Stadium. 
Jeremy Brevard-USA TODAY Sports
There is something comforting about ripping open a package of Lunchables, especially for those of us who grew up having them packed in our lunches at school. I was never one of those kids, so I was envious of the kid at the table who got to dig in on whatever ensemble was packed in that yellow package. The combination of meat, cheese and crackers along with a cookie or candy bar snack and a Capri-Sun was the object of envy for many of us.
Today, even adults have a joyous feeling when they open up a Lunchables. It releases the inner child in us, and Carolina Panthers rookie linebacker Ben Boulware will get a chance to satisfy his inner childhood appetite as often as he wants after getting hooked up by Lunchables.
After professing his love for all things Lunchables in a column written by Boulware and published by Sports Illustrated, the good people at Lunchables wanted to thank Boulware for the good word (and free advertising). 
As you might imagine, Boulware was very happy to hear from Lunchables about the offer.
Boulware was not sure what to expect but did say in an ESPN interview he was just hoping for a few boxes of Lunchables. He got more than a few boxes. He got a full-sized cooler filled with his favorite Lunchables!
Boulware mentioned in his video he was not drafted (or as he called it, "drafted in the 8th round") so the cooler full of Lunchables and the promise to get refilled when in need could go a long way for the former Clemson star as he pursues a career in the NFL. This could be the start of a beautiful relationship between Lunchables and Boulware, and he didn't even need to get 3 million retweets to make it possible!
So, with this good gesture in mind, I hope somebody from Hershey just so happens to be reading this, I would like to take this opportunity to say how much I love eating Reese's Peanut Butter Cups. They are the best. Just saying.
MORE FROM YARDBARKER
Panthers News

Delivered to your inbox

You'll also receive Yardbarker's daily Top 10, featuring the best sports stories from around the web. Customize your newsletter to get articles on your favorite sports and teams. And the best part? It's free!