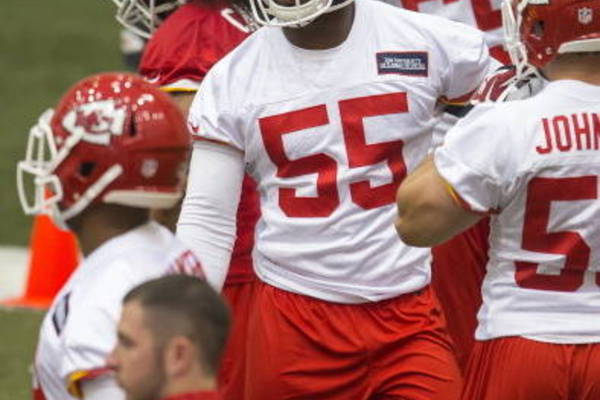 Chiefs rookie linebacker Dee Ford wore No. 30 at Auburn, where his knack for terrorizing opposing offenses earned him a first-round draft selection. Unfortunately for Ford, No. 30 is unavailable to him in the NFL due to the league's jersey rules. In need of digits, he ultimately decided on No. 55. Why? "This is Derrick Thomas' college number," Ford told the team's official website. "It's all good. I'm not trying to be Derrick Thomas, but he's a guy that definitely inspired me. The opportunity presented itself, so I took it." Ford has a long, long way to go before entering the same discussion as Thomas, but he does possess similar disruptive skills. Despite missing two games last season, Ford was the SEC's most prolific pass-rusher, notching 10.5 sacks and 14.5 tackles for loss. He plans to make the same impact at the next level. "Yeah. I'm going to rush the passer," he said. "I am dropping in coverage and they're doing a great job teaching me. I'm learning the system...
Read the rest of this story...
MORE FROM YARDBARKER
Chiefs News

Delivered to your inbox

You'll also receive Yardbarker's daily Top 10, featuring the best sports stories from around the web. Customize your newsletter to get articles on your favorite sports and teams. And the best part? It's free!