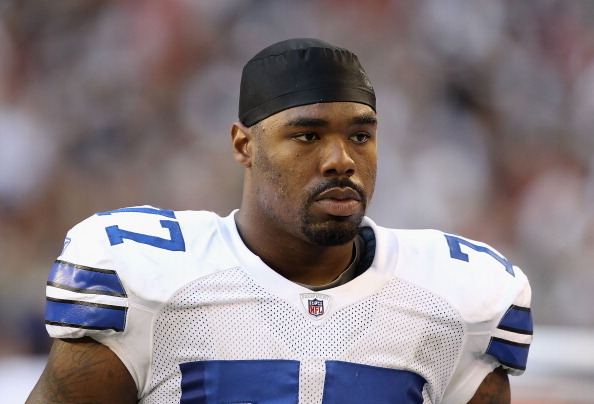 Dallas Cowboys tackle Tyron Smith had the police on his siblings after they came by to "harass and torment" him "in the pursuit of collecting financial game" according to a police report. The Dallas Morning News reports that three people showed up to Smith's house on Tuesday. Two of the people were sisters of Smith. The police report does not list the names of the parties involved. A protective order was filed by Smith this summer to keep his stepfather and mother away. The order prevents them from visiting the Cowboys training camp and over the sooner a family member had to be removed from the facility. "Lesser means were tried and they weren't successful," Smith's attorney John Schorsch said. "You can use your own imagination as to what it took for a guy that big and that imposing to be that worried." The ninth draft pick of 2011, Smith signed a $12.92 million contract with the Cowboys. The paper says that Smith reportedly gave his family a substantial amount of money after he was...
Read the rest of this story...
MORE FROM YARDBARKER
NFL News

Delivered to your inbox

You'll also receive Yardbarker's daily Top 10, featuring the best sports stories from around the web. Customize your newsletter to get articles on your favorite sports and teams. And the best part? It's free!