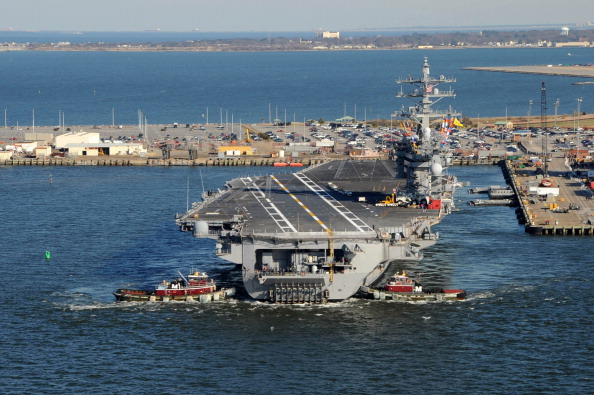 After a failed attempt to secure public funds for stadium renovations, the Miami Dolphins' brass has focused their attention on bids for Super Bowl 50 and 51.
And they're sure thinking way out of the box.
According to Ben Volin of the Palm Beach Post, the Dolphins want to place a U.S. navy aircraft carrier in downtown Miami -- aptly titled "Super Bowl Park" -- and play a football game on the deck.
The carrier would come retrofitted with a full 120-yard field.
"I imagine they'll be playing touch football on it, not tackle," Volin quipped.
NBCMiami.com reports the plan also includes "an interactive video exhibit and extensive transportation plan that includes a water shuttle and railroad that would drop people off near the park."
"We've submitted the best bid that we can in every aspect," Dolphins CEO Mike Dee said. "From a Dolphins perspective, we're doing every thing we can."
Everything but thinking logically, it seems.
Read the rest of this story...
MORE FROM YARDBARKER
NFL News

Delivered to your inbox

You'll also receive Yardbarker's daily Top 10, featuring the best sports stories from around the web. Customize your newsletter to get articles on your favorite sports and teams. And the best part? It's free!