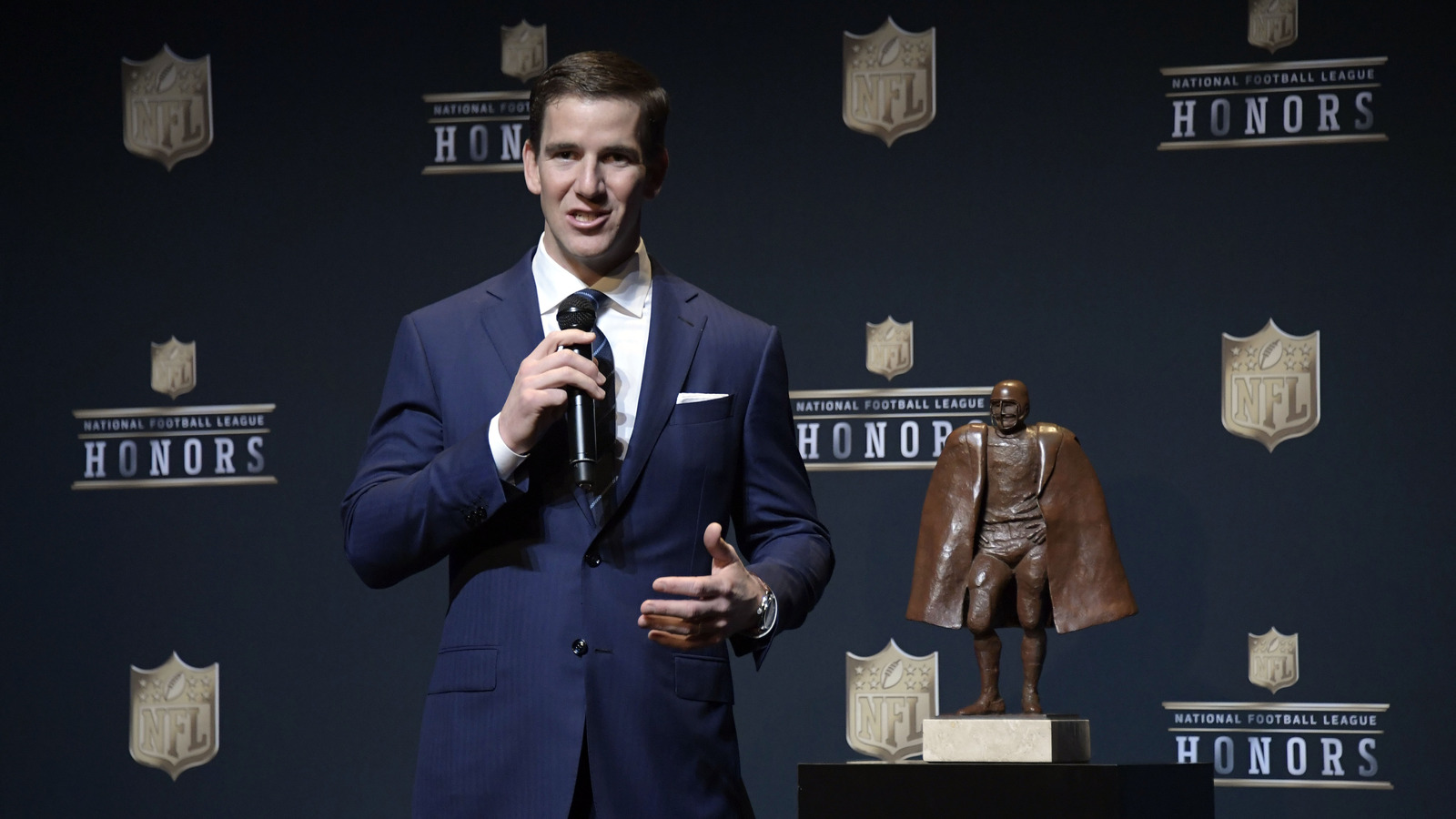 Well, you are appreciated somewhere, Eli.
Kirby Lee-USA TODAY Sports
Things don't look good for Eli Manning right now, as the evidence continues to mount against him in a memorabilia scandal. Manning has been accused of passing off equipment as being game-worn to sports memorabilia collectors.
The good news is that the girls at Hoops Cabaret are standing behind him.
Hoops is known for having its girls wear sports-themed jerseys, with Eli Manning being the most popular. The girls not only support Manning by wearing his jersey, but they believe he's innocent.
"I don't understand the controversy surrounding Eli Manning," Hoops Cabaret girl Justine said, via Terez Owens. "I'm sure it will all get straightened out. Meanwhile, here are some pics of me and some of the Hoops girls proudly wearing—and stripping out of– his Number 10 jersey. Hope you like them!"
It's good to see that Eli has some powerful people in his corner.
MORE FROM YARDBARKER:
QUIZ: Name the starting lineups of Super Bowl XLII - New York Giants vs. New England Patriots
The New England Patriots were looking at an undefeated season and the New York Giants were hoping to play spoilers in the final game of the 2007-2008 NFL season. A helmet catch and last minute heartbreak made for one of the most exciting games in Super Bowl history.
Can you name the starting lineups of Super Bowl XLII?
(New York Giants - 17, New England Patriots - 14)
Clue: Team-Position
MORE FROM YARDBARKER
Giants News

Delivered to your inbox

You'll also receive Yardbarker's daily Top 10, featuring the best sports stories from around the web. Customize your newsletter to get articles on your favorite sports and teams. And the best part? It's free!