The Miami Dolphins loss on Sunday has been seen by some as a moral victory.  Unfortunately, the only thing left for the Dolphins may be moral victories this season.  The Dolphins battled the Patriots the entire game, but ultimately fell short of winning.  Sadly, now that we know this season will end like the 3 before it, the Dolphins have fallen short of making the playoffs for four years in a row.  Since the start of the 2009 season, the Dolphins are 25-35 and barring a 3-1 finish, they'll finish below .500 for the 4th season in a row. There has been A LOT of arguing between Dolphins fans about the job that Jeff Ireland has done in Miami.  But let's face it, we are ALL Dolphins fans and we are arguing because we love this football team and want them to win Super Bowls, right?  We want them to be competitive on a yearly basis.  So please, read the rest of this post knowing that we are all on the same 'team' here and we all want what is best for the franchise we love. I'm writing this, knowing full well that it won't make me any friends over at Davie.  I will say that the Dolphins are a first class organization even though their public relations with fans can sometimes leave a bit to be desired.  No one at Dolphins headquarters is trying to lose, they want to win as badly as us.  How do I know that?   Simple: Winning sells tickets.  And right now, the Dolphins are SEVERELY hurting in the ticket sales area.  It is in the organization's best interest to put a winning product on the field.  It makes the fans happy, which in turn sells more tickets, merchandise, and orange carpets (sorry, couldn't help myself). HOWEVER, there comes a point in time when you have to face the hard realities of a situation….You have to know that if you try the same thing over and over again, but continue to get the same results, something must change.  So today, I'm going to lay out some facts (not opinions) on why Jeff Ireland has simply not done a good enough job and why he should not have the chance to use the assets the Dolphins have in the upcoming offseason to rebuild….again.  Look at it this way, if you were a mutual fund manager on Wall Street and for 4 consecutive years you posted no gains (or negative gains) for your investors, you would probably not get a chance at a 5th year, right? Lets start at the beginning, when Bill Parcells came to Miami, he brought Jeff Ireland with him to be his General Manager.   No one seems to know how much influence Parcells had over the draft and free agent decisions during his time in Miami, so we really can't draw facts from his time here.  Parcells left before the 2010 season, so that is where we'll start our discussion.  (cont'd on page 2, click below)
Original Story:
http://www.phinnation.com/facts-prove...
MORE FROM YARDBARKER
Dolphins News

Delivered to your inbox

You'll also receive Yardbarker's daily Top 10, featuring the best sports stories from around the web. Customize your newsletter to get articles on your favorite sports and teams. And the best part? It's free!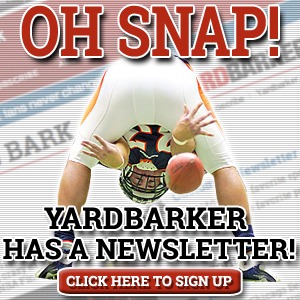 Latest Rumors
Best of Yardbarker

Today's Best Stuff

For Bloggers

Join the Yardbarker Network for more promotion, traffic, and money.

Company Info

Help

What is Yardbarker?

Yardbarker is the largest network of sports blogs and pro athlete blogs on the web. This site is the hub of the Yardbarker Network, where our editors and algorithms curate the best sports content from our network and beyond.