I know Dolphins fans, you want me to end the title with something funny.  I'll leave that up to you in the comments section of this post!  This post will walk you through what my plan would be, if I were the Miami Dolphins General Manager, Jeff Ireland.   We will walk you through the beginning of the offseason, all the way through the draft, detailing what WE think the Dolphins should do….not necessarily what we think the TEAM will do.  This will be like playing Madden in Franchise mode, taking into account the salary cap, needs, and wants of the team. This series will be broken up into 3 parts (Who to resign, What new players to sign, and Who to draft).  We'll keep track of the salary cap figure with each move, however we're simplifying it a bit because incentives and signing bonuses will effect the overall cap number.  We will keep it as simple as possible, knowing that what we are proposing could be done, from a cap perspective. Photo Courtesy of Dolphins.com Part 1 – Re-signing Free Agents The Super Bowl is set and the Dolphins are about as far from the Super Bowl as Miami is from the moon.  However, by making some solid decisions this offseason, there is no reason that the Dolphins can't be a contender for the playoffs in 2013.   First up, we must decide which players we want to resign as part of our master plan.  The key free agents for the Dolphins this offseason are Jake Long, Anthony Fasano, Randy Starks, Matt Moore, Brian Hartline, Sean Smith, and Reggie Bush.  From what we hear, the Dolphins have reached out to all of their free agents, but none are close to resigning at this time.  In fact, we hear that there is some disagreement within the organization on just who should be resigned.  Great!! The Dolphins, before signing anyone, will have roughly $46 million in cap room.  If the Dolphins were to sign Jake Long, you can kiss about $10 mil of that goodbye.  If Jake wants to come back for a very team friendly deal, I'd consider resigning him.  But I don't see that happening.  In my plan, Jake Long will be let to test the free agent market and will most likely not be on the Dolphins in 2013.  I love Jake, but it's tough to justify spending up to 10% of the salary cap on 1 player, especially one that has finished the last 2 seasons on injured reserve.  Jake's replacement could already be on the roster, in the form of Jonathan Martin who played LT at Stanford, protecting Andrew Luck.  This will open a hole on the right side of the line, which we will address later in our plan. Next up is Matt Moore and although he is arguably the best backup QB in the league, he wants to start.  He won't get that chance in Miami because of Ryan Tannehill.  Moore will hit free agency and with so many QB needy teams (Chiefs, Jets, Eagles, Raiders, etc.), he'll get a chance to compete elsewhere.  Goodbye Matt Moore, thanks for your service in Miami.  Again, we'll address the backup QB position later in our plan.  (cont'd on page 2, click below)
Original Story:
http://www.phinnation.com/if-i-were-d...
MORE FROM YARDBARKER
Dolphins News

Delivered to your inbox

You'll also receive Yardbarker's daily Top 10, featuring the best sports stories from around the web. Customize your newsletter to get articles on your favorite sports and teams. And the best part? It's free!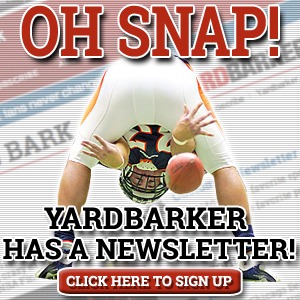 Latest Rumors
Best of Yardbarker

Today's Best Stuff

For Bloggers

Join the Yardbarker Network for more promotion, traffic, and money.

Company Info

Help

What is Yardbarker?

Yardbarker is the largest network of sports blogs and pro athlete blogs on the web. This site is the hub of the Yardbarker Network, where our editors and algorithms curate the best sports content from our network and beyond.