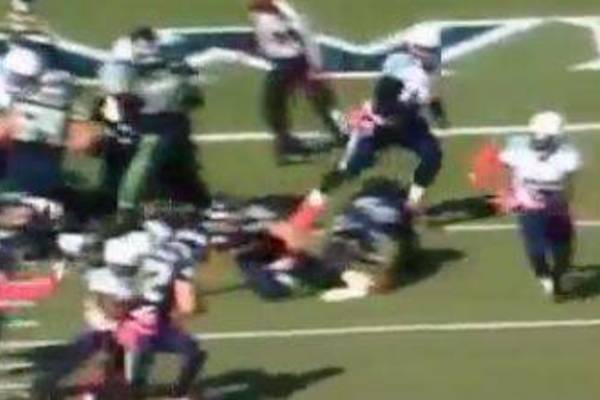 There is no real way to describe this play. The Seahawks have their backup holder and kicker out for a field goal attempt, they dropped the snap and cue the clown music. It all resulted in Jason McCourty returning the ball for a touchdown. Of course he hit the Terio because what else could you do after a crazy play like that.
Read the rest of this story...
MORE FROM YARDBARKER

NFL News

Delivered to your inbox

You'll also receive Yardbarker's daily Top 10, featuring the best sports stories from around the web. Customize your newsletter to get articles on your favorite sports and teams. And the best part? It's free!