Originally posted on
Sportsnaut
| By Rachel Wold | Last updated 1/10/17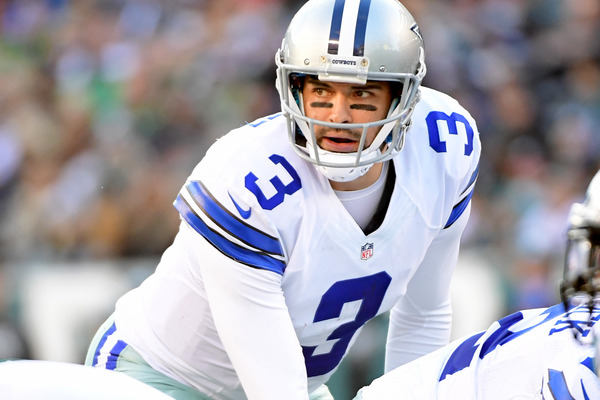 Dallas Cowboys quarterback Mark Sanchez (3) during the third quarter against the Philadelphia Eagles at Lincoln Financial Field.
Eric Hartline-USA TODAY Sports
Believe it or not, Dallas Cowboys QB Mark Sanchez was the last starting rookie quarterback to play in a conference title game. In Sanchez's rookie season back in 2009, he helped lead his former New York Jets to the AFC Championship game, only to repeat that feat the following year.
He now has a few words of veteran advice for his team's rookie quarterback, Dak Prescott, approaching Sunday's game against the Green Bay Packers.
"It's a bigger deal than not making it bigger," Sanchez said, per Charean Williams of the Star Telegram. "With everything else huge on the outside, the field's the same size; the ball's the same size, same rules, same playbook, everything."
Well, there we have it. This is some calm and cool as a cucumber advice coming from Sanchez. Yes, the same guy who just threw two interceptions in a game that meant nothing for Dallas.
The two interceptions Sanchez tossed equate to only half of the times Prescott was picked off in 16 games. So, it could be worrisome for Dallas fans to even consider that Prescott is soaking in tips and pointers from Sanchez.
Since Sanchez's playoff years of 2009 and 2010, he's regressed and is now playing for his fourth NFL team. This is if we count spending some time with the Denver Broncos during the 2016 preseason. Nevertheless, Prescott will have the weight of the world on his young shoulders when Aaron Rodgers and the Green Bay Packers arrive in town for this Sunday's NFC divisional playoff showdown -- a game we surely hope to not see Sanchez playing in.
MORE FROM YARDBARKER:
How to fix the San Francisco 49ers
MORE FROM YARDBARKER
NFL News

Delivered to your inbox

You'll also receive Yardbarker's daily Top 10, featuring the best sports stories from around the web. Customize your newsletter to get articles on your favorite sports and teams. And the best part? It's free!