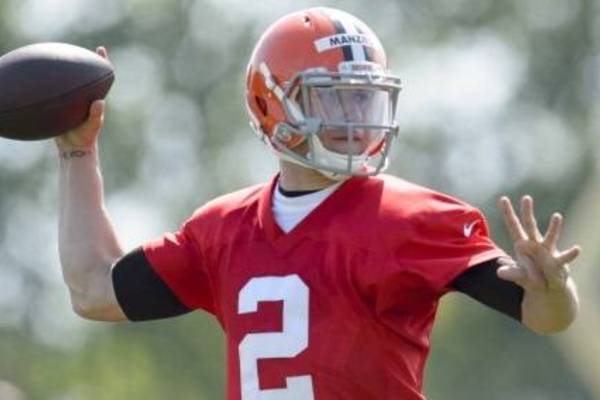 The Cleveland Browns are reportedly impressed by Johnny Manziel's work ethic. No, seriously. Despite his offseason partying, the Browns' first round pick (No. 22 overall) has brought a "first-in, last-out mentality" to training camp, according to NFL Network's Charley Casserly. Photo Credit: ClevelandBrowns.com Casserly was told by multiple team sources that Manziel is "doing fine" with the playbook. This report comes just a week after head coach Mike Pettine said he wanted Manziel to be more dedicated and just five days after the Cleveland Plain Dealer reported that the team has been "stunned by his non-stop antics" and disappointing in how Manziel's "regressed in practice" from "not enough dedication to the playbook." Taking these reports at face value, it seems Manziel has been turning things around and proving himself pretty well at training camp. Brian Hoyer is still tentatively expected to open the season as the starting quarterback, and Casserly says he's a smart quarter
Read the rest of this story...
MORE FROM YARDBARKER
Browns News

Delivered to your inbox

You'll also receive Yardbarker's daily Top 10, featuring the best sports stories from around the web. Customize your newsletter to get articles on your favorite sports and teams. And the best part? It's free!