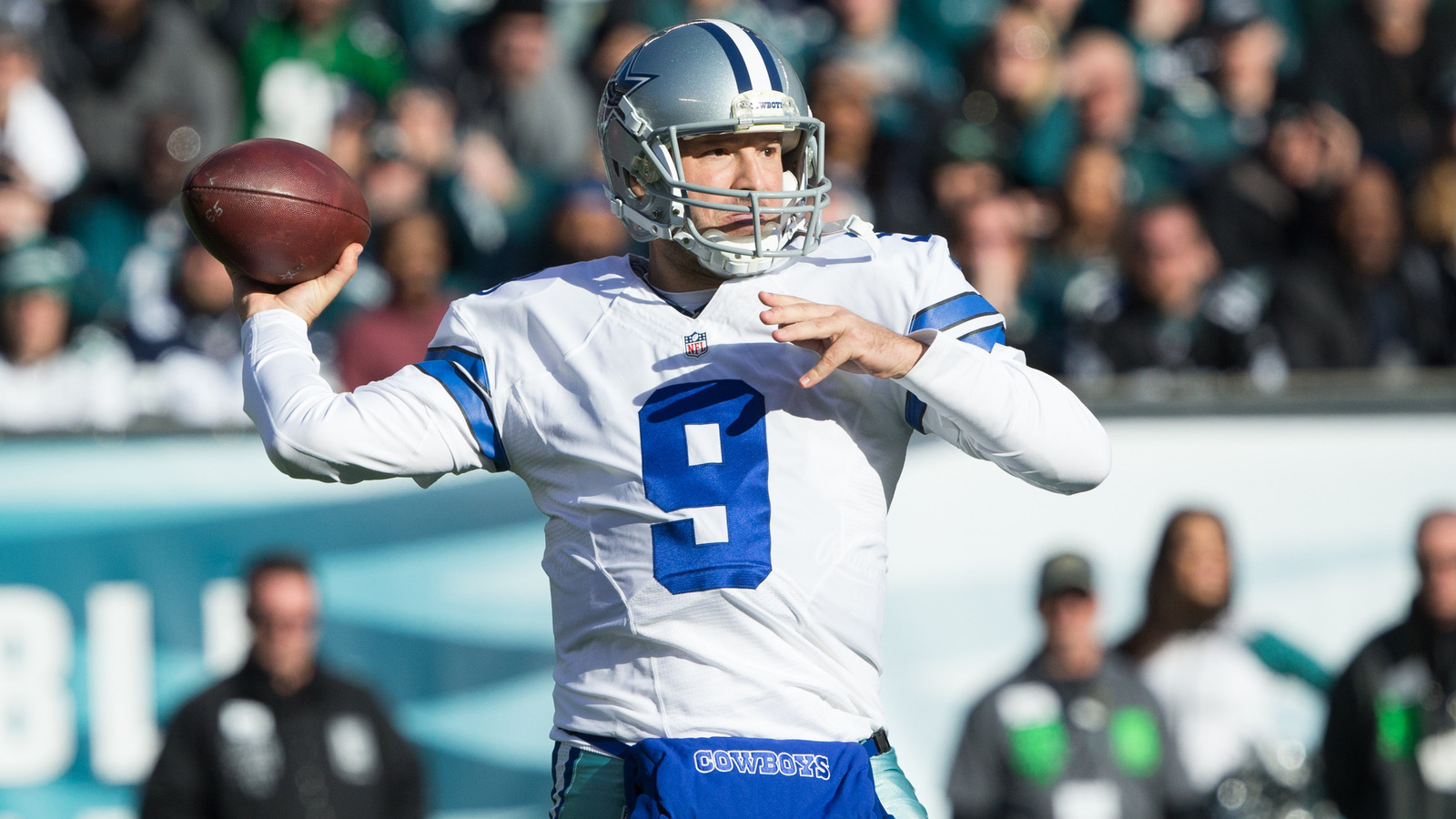 The Cowboys are content to be patient with Tony Romo.
Bill Streicher-USA TODAY Sports
The Dallas Cowboys continue to hold out hope that some team will become excited enough by the thought of having Tony Romo as their starting quarterback to offer a trade, but there remains almost no chance of that happening.
Charean Williams of the Fort Worth Star-Telegram provided a Romo update on Monday morning, and the reporter says the Cowboys are still trying to trade Romo to no avail.
Let's get one thing clear: Cowboys never were "expected" to trade Tony Romo. They "tried" to trade him.

— Charean Williams (@NFLCharean) March 13, 2017
They can continue "trying" but it will not happen. Everyone has called their bluff.

— Charean Williams (@NFLCharean) March 13, 2017
Neither the Denver Broncos nor the Houston Texans — the two teams most likely to sign Romo — have expressed interest in trading for the veteran quarterback. The Cowboys essentially have no leverage, as opposing teams know Romo has no interest in staying in Dallas as a backup to Dak Prescott. Rather than give up a draft pick, teams like the Texans and Broncos can simply wait it out.
There's also a slight possibility that Romo could be contemplating retirement, and one report claims he would already have another career lined up if he decided to go that route. Whatever the case, the Cowboys don't appear to be in any rush.
MORE FROM YARDBARKER:
QUIZ: Name the quarterbacks drafted in the 2003 NFL draft ahead of Tony Romo
Tony Romo went undrafted in the 2003 NFL Draft.
Can you name the 13 quarterbacks drafted ahead of him?
Clue: Draft position-Team
MORE FROM YARDBARKER
Cowboys News

Delivered to your inbox

You'll also receive Yardbarker's daily Top 10, featuring the best sports stories from around the web. Customize your newsletter to get articles on your favorite sports and teams. And the best part? It's free!