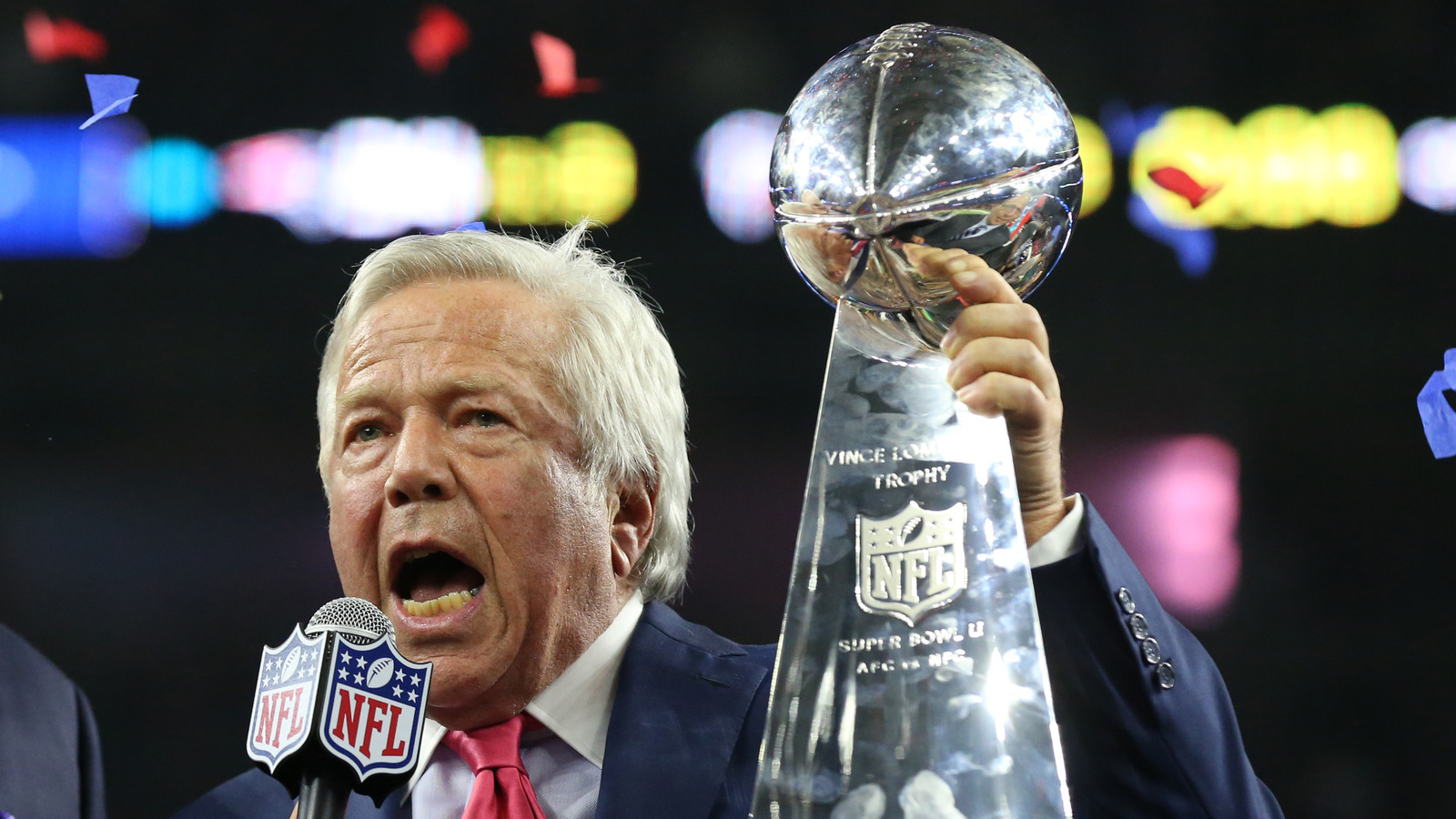 Patriots owner Robert Kraft didn't hold back when discussing the nature of Deflategate.
Matthew Emmons-USA TODAY Sports
The New England Patriots have maintained all along that no one in their organization intentionally deflated footballs before or during the AFC Championship Game in 2015, and Robert Kraft is sticking to that story.
Kraft, who has made it clear on several occasions that he believes Tom Brady and the team were unfairly penalized, discussed the Deflategate sanctions while attending a Bloomberg event in New York Tuesday night.
"Well, I don't hold grudges, but I also don't forget anything," Kraft said, per A.J. Perez of USA Today Sports. "Envy and jealousy are incurable diseases. I'm going into my 24th season as an owner. I'm passionate about owning a football team in my hometown.
"If I hadn't won, I would be so angry at our folks and thinking about what we'd have to do (to win a title). So, our competitors, I understand how they brought pressure on the league office to be very strong and (lobbied) not to compromise on an issue that was nonsense and foolishness."
In other words, Kraft believes his team is so good that the rest of the league is desperate for ways to level the playing field. Considering the Patriots went on to win the Super Bowl in 2015 and again in 2017, it's safe to say Brady's four-game suspension and the loss of draft picks has yet to really sting.
The group of Patriots haters continues to grow by the year, and Kraft always has the same response for all of them.
MORE FROM YARDBARKER
Patriots News

Delivered to your inbox

You'll also receive Yardbarker's daily Top 10, featuring the best sports stories from around the web. Customize your newsletter to get articles on your favorite sports and teams. And the best part? It's free!