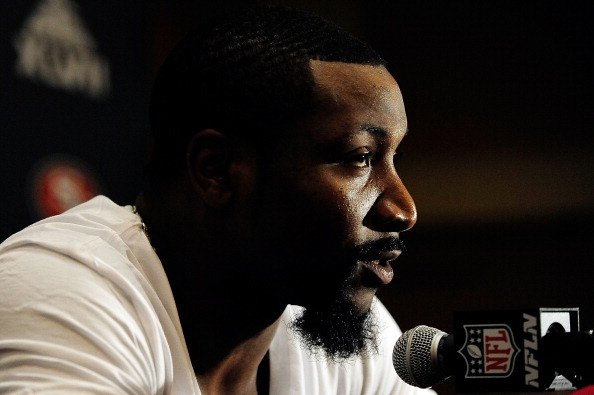 Another-team-capgate continues for San Francisco 49ers quarterback Colin Kaepernick as this is still in the news somehow. Kaepernick, as we all know by now, was photographed wearing a Miami Dolphins cap a few weeks ago, and had to go on the defensive and tell thw world that he'll wear what he wants. The cap's colors simply went with his outfit; end of story, right? Not so fast. Someone he plays with actually has a problem with it, and let it be known during a recent appearance on the NFL Network's "NFL Total Access." "This is a huge mistake by Kaep," teammate NaVorro Bowman said, via NFL.com. "I'm sure he understands that now. In his defense, we're young, in our era these days we like to match our snapbacks with our outfits." "The hats now these days are very important to the outfit, so Kaep I understand what you did, but let's stay away from the NFL teams," he added. "Stick to NBA, go to college or the baseball hats."
MORE FROM YARDBARKER
NFL News

Delivered to your inbox

You'll also receive Yardbarker's daily Top 10, featuring the best sports stories from around the web. Customize your newsletter to get articles on your favorite sports and teams. And the best part? It's free!