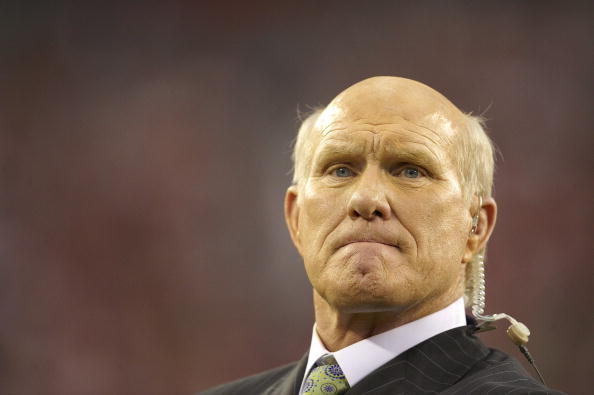 Hall of Fame quarterback Terry Bradshaw endured a significant amount of physical punishment over the course of his football career. And now the Pittsburgh Steelers great says he is paying for it dearly.Bradshaw, who won four Super Bowls with the Steelers in the 1970s and currently serves as an analyst for FOX Sports, revealed that he suffers memory loss and bouts of depression related to the physical toll he sustained while playing in the NFL.From the USA Today:"I couldn't focus and remember things, and I was dealing with depression," Bradshaw said Thursday during a telephone interview with USA Today. "I was frustrated I couldn't remember stuff, and I got real upset. It was driving me nuts. I got tested to see what condition my brain is in. And it's not in real good shape."I'm certainly nowhere near as bad as Tony or Junior, that's not where I am," said Bradshaw, who's said he would not allow a son to play the rugged game these days. "But you can't play 30 years in football and not have conditions. It's just that some are worse than others."I lose stuff. I forget stuff. I walk into rooms and go, 'Why am I in here? What did I come in here for?' Is that normal? I'm 65. I don't know."The topic of football-related concussions and brain trauma has become all the rage nowadays as the impact on former players such as the late Junior Seau and Tony Dorsett have come to the forefront.Bradshaw says he has used a combination of doctors and medication to help address the situation.
Read the rest of this story...
MORE FROM YARDBARKER
NFL News

Delivered to your inbox

You'll also receive Yardbarker's daily Top 10, featuring the best sports stories from around the web. Customize your newsletter to get articles on your favorite sports and teams. And the best part? It's free!