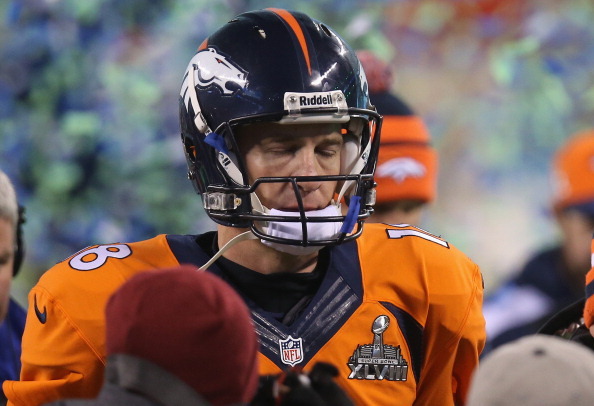 Picture this: Peyton Manning, all by his lonesome, roaming the halls of MetLife Stadium after the Broncos' blowout loss to the Seahawks in Super Bowl XLVIII. That was the exact scenario Washington Governor Jay Inslee encountered last Sunday, when he approached the star quarterback to offer pity a few words of encouragement. "He's all alone. There was no entourage around him," Inslee told a luncheon on Thursday, via the Seattle Times. "I wish I had a camera. It was like the picture of defeat — head down, slow. I felt bad for the guy." "He gave it his all and he's obviously a tremendous competitor, and I've lost a few in my life, too," said Inslee, who was a starting quarterback in high school. "So I just went up to him and introduced myself as the governor of the state of Washington and I shook his hand. And I said 'I know this is a really tough game for you, but there will be others and hang in there' because I kind of wanted to console him." Bad idea. "He looked down
Read the rest of this story...
MORE FROM YARDBARKER

Broncos News

Delivered to your inbox

You'll also receive Yardbarker's daily Top 10, featuring the best sports stories from around the web. Customize your newsletter to get articles on your favorite sports and teams. And the best part? It's free!