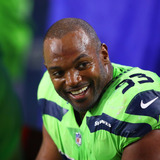 One day after being waived by the Seattle Seahawks, defensive end Dwight Freeney is getting a chance with another playoff contender. ESPN's Adam Schefter reported that Freeney was claimed by the Detroit Lions. Freeney's sample size in 2017 was small, but impressive. After signing with Seattle in October, the seven-time Pro Bowler recorded three sacks in four games.This will reunite...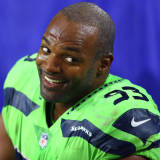 The Detroit Lions are bolstering their pass rush for the stretch run with a possible playoff berth at stake.ESPN's Adam Schefter reported Wednesday that the Lions have claimed Dwight Freeney off waivers from the Seattle Seahawks. The move reunites Freeney with Lions coach Jim Caldwell, who had him in Indianapolis.Freeney's release from Seattle was a surprise — he'd collected three...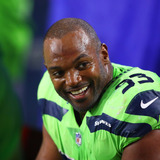 In what has to be considered somewhat of a surprising move, the Seattle Seahawks announced on Tuesday that they have waived veteran defensive end Dwight Freeney.Freeney, 37, signed with Seattle back in October. And in four games with the team, the seven-time Pro Bowler recorded three sacks.With the injury to fellow veteran defensive end Cliff Avril, it's surprising that the Seahawks...
Dwight Freeney is still terrorizing quarterbacks. The 37-year-old defensive end recently signed with the Seattle Seahawks, and his debut proved he's still got gas in the tank. In 18 snaps, Freeney recorded two pressures and a half-sack to help Seattle triumph over the Houston Texans. His signature spin move looked just as nasty as it did 10 years ago: This is not normal. Freeney...
The Seattle Seahawks defense is back to being the dominant force that it was in past seasons. The Seahawks have the NFL's best scoring defense once again, only giving up 15.7 points per game. Their run defense has taken a bit of a step back this season so far, giving up 113.7 rushing yards per game with poor performances against the Tennessee Titans and San Francisco 49ers rushing...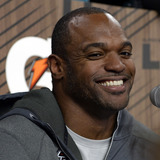 After visiting with the team on Tuesday, Dwight Freeney announced on Twitter that he has signed with the Seattle Seahawks. The signing makes sense. Freeney, a veteran pass rusher, will help fill the void left by the injury to Cliff Avril.Freeney has gone unsigned since Super Bowl LI, when he was a member of the NFC Champion Atlanta Falcons. He has recorded 122.5 sacks in his career...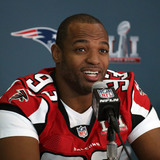 Dwight Freeney's NFL career is not over yet.Freeney tweeted on Tuesday that he is now a member of the Seattle Seahawks: Freeney, 37, worked out for the Seahawks on Tuesday. The veteran DE recorded eight sacks with Arizona in 2015 and three for Atlanta last season, and apparently he remained in playing shape.Seattle was in the market for another pass rusher after Cliff Avril was placed...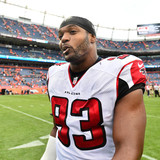 Looking to upgrade their pass rush with Cliff Avril being out of action, the Seattle Seahawks are turning their attention to Dwight Freeney.ESPN's Adam Schefter is reporting that Freeney will meet with and take a physical for Seattle on Tuesday. Freeney most recently played with the Atlanta Falcons and was a member of their NFC Championship squad in 2016. He recorded three sacks...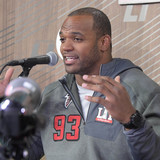 The Seattle Seahawks appear to have some genuine interest in free agent defensive end Dwight Freeney.KJR radio host "Softy" Mahler reported Monday that Freeney was set to meet with the Seahawks on Tuesday. ESPN's Adam Schefter says Freeney will take a physical.Freeney was a dominant pass rusher for the Indianapolis Colts during the 2000s and still proved to be effective as a rotational...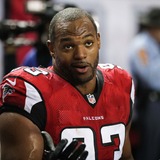 Despite recently identifying himself as a "paid assassin," Atlanta Falcons defensive end Dwight Freeney has a soft spot for Tom Brady. But it's unlikely the longtime sackmaster will hold back against the New England Patriots quarterback in Super Bowl LI.When asked if he holds any grudges toward Brady given their lengthy history, Freeney expressed nothing but respect and admiration...
MORE STORIES >>
Falcons News

Delivered to your inbox

You'll also receive Yardbarker's daily Top 10, featuring the best sports stories from around the web. Customize your newsletter to get articles on your favorite sports and teams. And the best part? It's free!