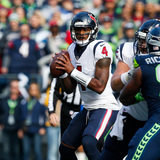 The Houston Texans originally stated that quarterback Deshaun Watson tore his ACL during practice on Thursday, but there is new thinking that indicates that the seeds for that injury were planted earlier than that.After reviewing video from the Texans' loss to the Seattle Seahawks last Sunday, doctors and trainers now believe that Watson suffered an initial knee injury in the second...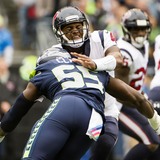 Texans running back Lamar Miller showed off his ability to pick up the blitz during Sunday's game, and a Seahawks defensive end was on the wrong end of the highlight reel as a result.It happened when the Texans dialed up a quick screen, with Frank Clark blitzing off the edge attempting to disrupt the throw. Miller was in charge of picking up Clark, and did so perfectly.Clark attempted...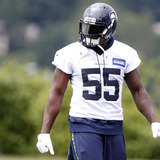 Seattle Seahawks defensive end Frank Clark spoke on Wednesday about a training camp fight where he punched teammate Germain Ifedi.In his comments, Clark accepted responsibility for what happened, noting that he was temporarily selfish."It was a heat of the moment thing," Clark said, via Sheil Kapadia of ESPN. "I let my emotions overcome the situation. For a brief moment, I thought...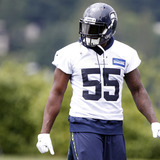 Frank Clark was punished by the Seattle Seahawks on Friday for his punch of a teammate a day before.Clark, who is entering his third season in the league, punched teammate Germain Ifedi during practice on Thursday, leading to his ejection.A day later Clark was not present for workouts. Seahawks defensive coordinator Kris Richard said that was part of his discipline. "That's part...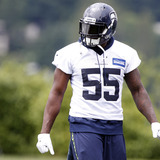 Seattle Seahawks pass rusher Frank Clark entered the NFL with some serious red flags. On Thursday, the violent tendencies that scared off some teams came out into the light when Clark dropped offensive lineman Germain Ifedi with his right hand.According to media members who witnessed the attack, Ifedi was leveled by the blow and had to be immediately looked at by trainers. Ifedi...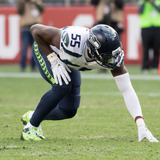 Seattle Seahawks DL Frank Clark recently underwent an operation, but unlike the surgeries most NFL players undergo in the offseason, this one was unplanned.Clark tweeted a photo on Thursday that shows him with a bandage around his midsection. He went on to explain that a trip to eat some Korean BBQ led to an emergency appendectomy. Clark, who was a controversial player coming out...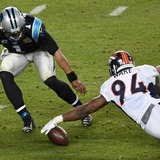 Seattle Seahawks defensive end Frank Clark was not too kind to Cam Newton while commenting on the Super Bowl Sunday. Clark, a second-round pick by the Seahawks out of Michigan, provided some running commentary on the big game via his Twitter account. At one point he posted a video of Newton not going after his fumble in the fourth quarter. Clarked barked, "that boy a b—-. Can't...
If you didn't know who Frank Clark was before May 1, you certainly do now. As if they intended to help me prove my point about their ongoing disdain for high-round draft picks, the Seattle Seahawks took a — let's kindly call it "questionable" — risk on their only NFL Draft day two pick (they had no first round pick, as per usual) on the now infamous, undersized and much-maligned...
It may be time for the Seattle Seahawks to officially consider cutting their second-round draft pick this year, Frank Clark. Clark was charged with domestic violence and assault last year, stemming from an incident at a hotel in Sandusky, Ohio. Prosecutor Lynne Gast-King didn't think Clark actually hit the victim, despite police reports to the contrary, and let him off with a veritable...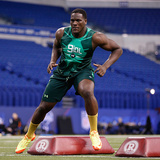 By Jesse Reed The chief of police who levied domestic violence and assault charges against Seattle Seahawks pass-rusher Frank Clark isn't happy with the prosecution in this case. Clark was handed a $250 fine by Sandusky, Ohio, prosecutor Lynne Gast-King, who doesn't think he hit the victim. Ken Klamar (the chief of police) couldn't disagree more, per the Sandusky Register: ...
MORE STORIES >>
Seahawks News

Delivered to your inbox

You'll also receive Yardbarker's daily Top 10, featuring the best sports stories from around the web. Customize your newsletter to get articles on your favorite sports and teams. And the best part? It's free!