The Bills are searching for a new receivers coach after Phil McGeoghan left for the Chargers. Former Dolphins coach Pat Jones recalls tight end Hunter Goodwin as the toughest player he coached. The Patriots need to improve the pass rush this offseason. Jets S Jamal Adams says he was born to play football. The Ravens [more]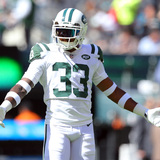 The Pittsburgh Steelers are more than likely going to retain running back Le'Veon Bell in 2018. Both sides are reportedly working towards a long-term deal.But should anything go awry, Bell could wind up a free agent. As such, New York Jets defensive back Jamal Adams basically volunteered to buy Bell. A little backstory here is Bell earlier turned down a $60 million cash offer from...
The Jets are in position to draft a franchise game-changer. Will they find the next Carson Wentz or Jamal Adams? Here are some of the top prospects in the 2018 NFL Draft.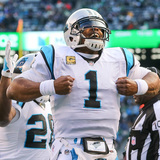 Jamal Adams clearly did not want Cam Newton doing his signature celebration in the end zone on the Jets' home turf, and he did all he could to prevent it from happening.Newton scored a one-yard touchdown in the second quarter of Sunday's game on a play-action bootleg, and he made sure to let everyone on and off the field know about it. The Panthers signal-caller turned to fans in...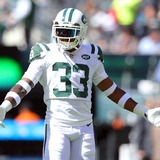 The New York Jets defeated the Cleveland Browns in Week 5 despite rookie safety Jamal Adams having a game that he himself is calling off the charts bad.Adams was critical of his performance immediately after the win. On Thursday, Adams was asked to assess his performance. Time had not softened his opinion. Certainly, he's not sugarcoating anything.The Jets did manage to overcome...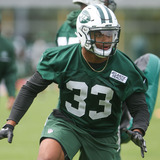 New York Jets rookie safety Jamal Adams caused quite a stir Monday when he said the football field is a "perfect place to die."He was at a fan forum for his team along with NFL commissioner Roger Goodell (who also said some interesting things). He was asked about CTE (chronic traumatic encephalopathy) and the dangers of football.Other players, including Green Bay Packers tight end...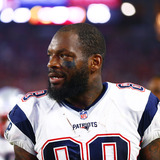 Green Bay Packers tight end Martellus Bennett undoubtedly loves playing football and being out on the field. But that's not where he ultimately wants his life to end.New York Jets rookie safety Jamal Adams made jaws drop when he chimed in on the conversation regarding CTE and player safety at a Jets forum Monday."Literally, if I had the perfect place to die," Adams said, per ESPN...
When discussing player safety, New York Jets rookie Jamal Adams says he would be at peace if he died on the field.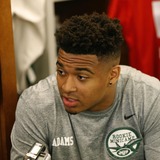 It's safe to say that New York Jets rookie safety Jamal Adams is not terribly concerned about dealing with long-term head injuries.At a fan event Monday, Adams, when asked about CTE, offered up a response that will make a lot of people cringe — namely, that if football is going to kill him, it's the best way to go. It's likely very easy, as a 21-year-old with a bright future ahead...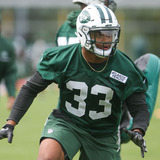 Morris Claiborne was about a year old when EMF released the hit song "Unbelievable" in 1991, and it would be another four years until Jamal Adams was even born."Unbelievable" became the No. 1 song in the country, and Claiborne sounds like he thinks Adams can top the charts as a safety. He has used that word to describe Adams' performance at Jets' organized team activities and minicamp...
MORE STORIES >>
Jets News

Delivered to your inbox

You'll also receive Yardbarker's daily Top 10, featuring the best sports stories from around the web. Customize your newsletter to get articles on your favorite sports and teams. And the best part? It's free!