Illinois football head coach Lovie Smith talks to media following the 42-7 loss to #22 Northwestern on Nov. 25, 2017.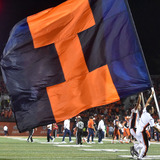 It's been a rough season for the Illinois Fighting Illini, who haven't been able to stay in many fights and had just two wins heading into Week 13. During Saturday's game against Northwestern, Tito Odenigbo got sick and tired of being pushed around by the Wildcats and pushed back.Only, instead of pushing back at his opponent, Odenigbo pushed back against the officials. He ended up...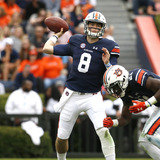 It's Rivalry Week in college football, and it's time to get excited. There are great games across the board — some with huge playoff consequences. We decided to take a look at 20 players who will define the best week in college football, one from each big game, with the exception of the Iron Bowl, from which we took two. Come Saturday, there's nothing left to say. Time to leave it...
Illinois head coach Lovie Smith addressed the media ahead of the Illini's season finale against Northwestern.
Illinois head coach Lovie Smith sits down with former Illini All-American OL Martin O'Donnell to talk about forcing turnovers, the improvement the coaches are seeing, facial hair, movies, social media and more ahead of Saturday's game at #9 Ohio State (2:30 pm CT on ABC) in the latest Carle Thursday Walkthrough
FightingIllini.com's Olivia Schmitt talks with Illini head coach Lovie Smith about the future of the program, his message to the team, and the upcoming game at #8 Ohio State on Saturday, Nov. 18 (2:30 pm CT on ABC).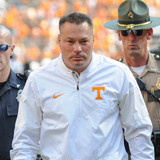 It's late enough in the college football season that we can begin wondering just how much leeway will be given to some of the nation's most notable coaches. In some instances, those at both big and small schools alike are coaching for their futures. Some can still save themselves, while for others, it's probably going to be too little, too late.Here is a list of the 15 college football...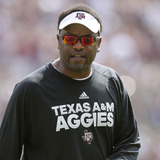 We are at the halfway point of the college football season, which makes it a good opportunity to see who out there has underwhelmed thus far. Several coaches entered the season squarely on the hot seat and needed strong showings to continue in their current positions. Others have gotten off to tough starts and added their names to an ever-growing list. Some have even turned it around...
What's up with the Chicago Bears? They appear to be the Jekyll and Hyde version of the former Monsters of the Midway.They take the defending NFC Champion Atlanta Falcons down to the wire on opening weekend. Then they get mauled by Tampa Bay in Week 2. They follow that with a win over the Pittsburgh Steelers—a preseason Super Bowl favorite—only to lay another egg on Thursday Night...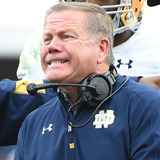 With the 2017 college football season upon us, coaches are starting their journey of taking their teams to a conference championship and a possibly a major bowl game. Some, however, are already under enormous pressure to right their ships or else they will lose their gigs. There are coaches from powerful programs on this list who just haven't reached the heights the fan base expects...
MORE STORIES >>
College Football News

Delivered to your inbox

You'll also receive Yardbarker's daily Top 10, featuring the best sports stories from around the web. Customize your newsletter to get articles on your favorite sports and teams. And the best part? It's free!
THE COLLEGE FOOTBALL HOT 10