Even though the NFL is in its offseason, the business side of things do not stop. A free agency frenzy and the coming NFL Draft awaits. This means a lot of players will be shifting rosters and signing with new teams left and right. There are also bound to be some players who will either face the chopping or trade block.This offseason in particular will be filled with a ton of quarterback...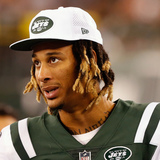 New York Jets wide receiver Robby Anderson was a bright spot on offense last season, recording 63 catches for 941 yards and seven touchdowns.But most recently, Anderson has made the news for all of the wrong reasons. A new report reveals that Anderson has been charged on 10 separate occasions for traffic-related violations, according to ESPN's Rich Cimini.According to Florida court...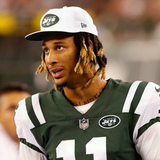 On Monday, Jets receiver Robby Anderson entered a written plea of not guilty on nine charges stemming from his January 19 arrest in Sunrise, Fla., Daniel Popper of the New York Daily News reports. The charges include three felonies: second-degree felony harm to a public servant or family, third-degree felony fleeing/eluding police while lights/siren active and third-degree felony...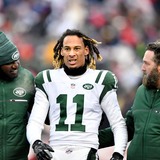 New York Jets receiver Robby Anderson was in court on Monday stemming from a January arrest. According to a report, he plead not guilty to all nine of the charges that he was facing."According to multiple reports, Anderson pleaded not guilty to all the charges in a Broward County courtroom," Josh Alper of Pro Football Talk noted. "Among the charges are three felony counts for harming...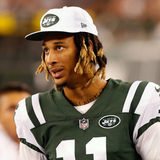 The Jets have some major decisions to make on players this offseason, including troubled wide receiver Robby Anderson. Anderson's embarrassing arrest last week has put his spot in jeopardy, but Andy Vasquez of The Bergen Record expects him to get another chance given his enormous potential. Vasquez estimates that the same can't be said for players who have underperformed, like quarterbacks...
Robby Anderson was arrested last week on nine serious charges, and the arresting officer wrote in his report that the New York Jets receiver threatened to sexually assault his wife. On Monday, Anderson's lawyer, Ed O'Donnell, said that just is not true."First of all, I don't believe that's accurate," O'Donnell said, per Calvin Watkins of Newsday. "It doesn't fit the statutory charge...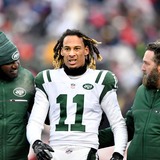 New York Jets wide receiver Robby Anderson is facing a number of charges after he was arrested in Florida early Friday morning, and the most disturbing part of the incident may have been the vulgar things he allegedly said to a police officer.According to a police report obtained by Andy Slater of 940-AM WINZ, Anderson was pulled over for multiple traffic violations. Police said...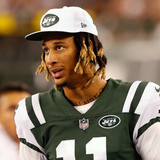 Robby Anderson was arrested early Friday morning in Sunrise, Fla., according to multiple reports. Details are sparse at the moment, but the Jets wide receiver is facing the following nine charges: harm to a public servant or family, reckless driving, resisting an officer/obstruction without violence, fleeing/eluding while lights/siren active, failure to drive in a single lane, two...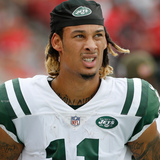 New York Jets wide receiver Robby Anderson has found himself in trouble with the law once again, and it sounds like he is going to need a good attorney to get out of it.Daniel Popper of the New York Daily News reports that Anderson was arrested on nine charges early Friday morning in South Florida. ESPN's Rich Cimini provided more information about the specific charges. The Jets...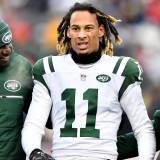 Patriots defensive back Johnson Bademosi would've been better off playing basketball or soccer, it seems, because his flop game is A+.We learned that during Sunday's game against the Jets, when he had a hilarious flop attempt on the sideline. It was odd, because it's not like he was really going to draw a penalty, but he tried anyway.It happened when Robbie Anderson caught a pass...
MORE STORIES >>
Jets News

Delivered to your inbox

You'll also receive Yardbarker's daily Top 10, featuring the best sports stories from around the web. Customize your newsletter to get articles on your favorite sports and teams. And the best part? It's free!