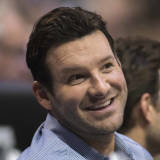 Tony Romo has successfully transitioned from NFL superstar to superstar NFL television analyst, but that doesn't mean he doesn't still pine to play the game he loves.The CBS color man was on a conference call with reporters Tuesday when he admitted he still misses playing the game."You always miss it a little bit," Romo said, via Drew Davison of the Fort Worth Star-Telegram. "I think...
Then there were four. Following an entertaining four-game slate during the NFL Divisional Playoffs only four teams are still alive to win Super Bowl LII.The weekend was pretty wild. First off, the home dog Philadelphia Eagles used some otherworldly grit and determination to take down last year's NFC champs, holding the Atlanta Falcons to just 10 points in the game. Then later Saturday...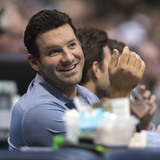 Former NFL vice president of officiating and current analyst Mike Pereira has a better understanding of pro football rules than most people, but he seems to think Tony Romo needs to get on his level.In a series of tweets, Pereira was critical of Romo for some of the calls he made during Saturday night's game between the New England Patriots and Tennessee Titans. For starters, Pereira...
Kellen Moore is calling it a career. The Cowboys quarterback will retire and become the team's new QBs coach, a source tells Alex Marvez of The Sporting News. Moore, 29 in July, was cut by the Cowboys during the season. In October, he signed on with the Cowboys' practice squad.Although Moore's career began in 2012, he has only three career appearances. Of course, he was in line to...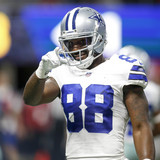 Dez Bryant is not pleased with the way things went for Dallas Cowboys this season, and the team could decide that the frustration is mutual and needs to be addressed when the regular season concludes.ESPN's Adam Schefter said Sunday that there is a possibility the Cowboys could look to trade Bryant or release the star wide receiver this offseason."This could be Dez Bryant's last...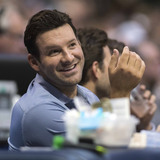 Tony Romo's broadcasting career is already coming close to surpassing what was a Pro Bowl performance on the football field for the Dallas Cowboys.In case we needed any more evidence, this came out in droves as Romo called the New England Patriots and Buffalo Bills game on Christmas Eve.Just watch. "And there he is, Bill Belichick."That's Hall of Fame level trolling right there....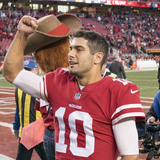 At the 2014 NFL Draft, the New England Patriots shocked the NFL by drafting Eastern Illinois quarterback Jimmy Garoppolo with the 62nd overall pick in the second round. As the months led up to the draft, there was a budding hype surrounding the FCS quarterback and for good reason. Garoppolo had a ridiculous four-year career at EIU, which saw him throw for 13,156 yards, 118 touchdowns...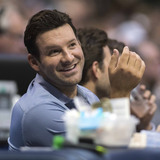 Tony Romo has received nearly universal high marks in his debut season as CBS Sports' top NFL game analyst. And the star quarterback-turned-broadcaster recently addressed the transition and the challenges he has faced during it. Specifically, Romo admitted that calling his first Dallas Cowboys game was "difficult for many reasons."Romo was in the booth alongside partner Jim Nantz...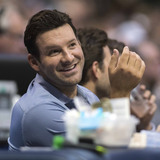 Now that former Cowboys quarterback Tony Romo is retired, he has made the switch to being involved in games by playing a different role — calling them from the booth.And since he's not taking brutal hits from opposing players on the field — which gives his body a rest — he can pursue other physical activities, like dancing.Romo recently showed off a few of his moves, and seemed to...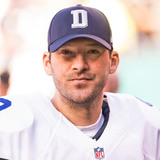 Tony Romo is set to embark upon his broadcasting career as lead in-game analyst with CBS Sports after retiring earlier this year. But the former Dallas Cowboys quarterback revealed he "took a look" at joining the New York Jets before calling it an NFL career.Romo made the arguably surprising admission Wednesday during a CBS Sports media event."I took a look at them," Romo said of...
MORE STORIES >>
NFL News

Delivered to your inbox

You'll also receive Yardbarker's daily Top 10, featuring the best sports stories from around the web. Customize your newsletter to get articles on your favorite sports and teams. And the best part? It's free!