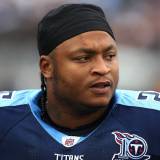 Former NFL running back LenDale White estimates he suffered 20-30 concussions during his playing career.White was a star at USC, former a successful duo with Reggie Bush on the Trojans. He then became a 1,000-yard rusher with the Titans in the NFL, teaming with Chris Johnson.White was interviewed by the Los Angeles Times' Zach Helfand recently as a preview to this weekend's USC-Texas...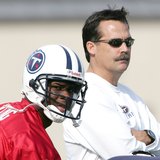 The relationship between Vince Young and former NFL head coach Jeff Fisher ended on sour terms back in 2010, and Young has since stated that he regrets butting heads with Fisher. That doesn't mean the two-time Pro Bowler thinks it was his fault.In an interview with Greg Bishop of Sports Illustrated that was published on Tuesday, Young said he didn't want to get into his issues with...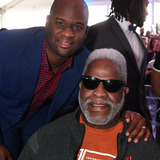 Vince Young's CFL comeback was short-lived.The former Heisman Trophy winner has been waived by the Saskatchewan Roughriders of the Canadian Football League. Young's agent Leigh Steinberg announced the news on Twitter. News came out early in the week that Young had torn his hamstring and was expected to miss 4-6 weeks. It was always a long shot that at 34, Young would have any chance...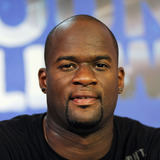 Vince Young was injured last week during practice with the Saskatchewan Roughriders, and now we know the extent of the damage. Roughriders head coach and general manager Chris Jones informed the media Monday that Young will be out between four and six weeks with a torn hamstring.Yikes.The chances of Young making a successful comeback attempt were already slim before his injury. The...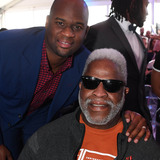 Vince Young was sidelined with a hamstring injury Tuesday during practice with the Saskatchewan Roughriders, per Ian Hamilton of Riderville.com."Young pulled down the football and scrambled for a first down during a double-barrel session, but then pulled up lame, walked off the field and sat down on the ground. He left shortly afterward, walking to the locker room with a member of...
Former Tennessee Titans and Philadelphia Eagles quarterback Vince Young is back in the professional ranks. The 34-year-old signal caller officially inked a contract with the Saskatchewan Roughriders of the Canadian Football League on Thursday.Young's agent, Leigh Steinberg, made the announcement via Twitter. Young had been linked to Saskatchewan over the past couple months with recent...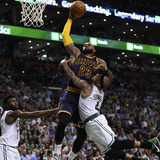 Want more news first thing in the day? Sign up for the Yardbarker Morning Bark newsletter here. Good morning and welcome to the YB Box Score, what we're reading while we wait for our 'Isaiah Thomas trying to block LeBron' poster to show up in the mail. Happy birthday today to Vince Young, Donyell Marshall, Yannick Noah and Reggie Jackson. On this date in 2004 Randy Johnson pitched...
Former Tennessee Titans quarterback and "Madden '08" coverboy Vince Young is headed to Saskatchewan. TSN's Gary Lawless reports that Young's agent is finalizing a deal with the CFL's Saskatchewn Roughriders for the 33-year-old. Young last played in an NFL season with the Philadelphia Eagles in 2011, which he dubbed a Dream Team after the Eagles signed Nnamdi Asomugha in free agency...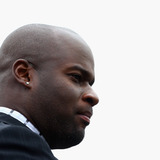 Vince Young's recent announcement he was attempting a comeback not surprisingly was met with some confusion. The fact alone the former quarterback last played a snap in the NFL in 2011 — not to mention he's nearing 34 years of age — makes the development a curious one.Regardless how things play out with Young's arguably ill-fated comeback attempt, it appears he's at least going to...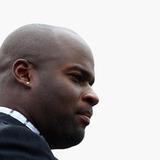 Vince Young signed with an agent this week and wants to continue his professional football career, but it seems unlikely that an NFL team would sign him. And even if one did, Young could be facing disciplinary action from the league.Young was arrested a little over a year ago for driving while intoxicated. He pleaded no contest to the charges last month and was sentenced to 18 months...
MORE STORIES >>
NFL News

Delivered to your inbox

You'll also receive Yardbarker's daily Top 10, featuring the best sports stories from around the web. Customize your newsletter to get articles on your favorite sports and teams. And the best part? It's free!