The shootout hasn't exactly been the Hurricanes strong point this year as they have yet to win a game that has gone that far and dropped yet another decision via the shootout tonight with a 3-2 loss to the Anaheim Ducks. You can debate all you want about how silly the shootout is and how it determines whether or not a team gets an extra point, but that's unfortunately how the game works now. Overtime play in general has been a problem for Carolina this year as this puts them tied for the league lead in OTL's with Los Angeles and Florida. Carolina's point total enjoys those 12 charity points, but the team's inability to play well four-on-four has been exposed many times this year and it's usually in games that go to OT. Tonight's game, however, was not one of those times. Carolina played a fine game at even strength and outchanced the Ducks 23-16. They were outshot overall, but that was mostly due to the Canes inability to stay out of the box and the Ducks taking full advantage of their powerplay opportunities. Carolina was able to test Ducks goaltender Jonas Hiller numerous times but he was constantly up to the challenge and shut down most of the Canes best opportunities. At the other end, Justin Peters played another solid game for Carolina as he had to make quite a few impressive saves himself, which is why this game ended up going to overtime and eventually a shootout. I know Carolina is only eight points back, but in order to make the playoffs the Canes would need to go on a miracle run. When I say that, I mean they need to win 18 of their next 21 games in regulation to get in. The odds of that happening are highly unlikely, so there's no need to get upset about losing in a shootout. Carolina played a good game tonight, they got another quality start from their #3 netminder and they are figuring out who fits into the team's plans going forward. That's what matters right now. Scoring chances & more after the jump Carolina Hurricanes vs. Anaheim Ducks 2/23/12 Scoring Chances Period Totals EV PP 5v3 PP SH 5v3 SH 1 7 7 7 5 0 0 0 0 0 2 0 0 2 9 6 8 6 1 0 0 0 0 0 0 0 3 5 8 5 4 0 0 0 0 0 4 0 0 4 3 1 3 1 0 0 0 0 0 0 0 0 Totals 24 22 23 16 1 0 0 0 0 6 0 0 Carolina's chances are in red, Anaheim's are in white Over the last few games, Carolina has been winning the special teams battle and tonight it was the opposite. They allowed only one powerplay goal on five opportunities, but they gave up a hell of a lot of scoring chances. The Canes took way too penalties tonight and the most frustrating thing was that most were avoidable. Taking three delay of game penalties in a game is pretty brutal and it's especially bad when you're facing a team with a lot of powerplay firepower like Anaheim. The Ducks didn't capitalize until the third period, but Carolina played carelessly with a 2-1 lead and gave Anaheim way too many chances to tie the game. Aside from the team's discipline and penalty killing, there wasn't too much to complain about tonight. The defensive play was sloppy at times and Peters was forced to make 35 saves but he didn't exactly have to stand on his head to keep Carolina in this game. Hiller, on the other end, did have to make a lot of big saves to keep the Ducks in this game as Carolina really made their shots count. They were easily getting to the areas in front of Hiller all night and getting many chances with ease and the Anaheim goaltender really had to be at his best. He also got a bit of luck from both the goalpost and some fortunately places shots (see the backwards save he made on Drayson Bowman). The Canes were winning more battles along the boards for the first two periods and took advantage of the Ducks' defensive mistakes but Hiller was on his game. The Ducks were able to turn things in their favor in the third period with the help of a couple powerplays and the fact that Carolina looked asleep until the last three minutes of the period, where they registered four of their five scoring chances. Poor play has been a problem all year for this team and it was again tonight, even though it doesn't seem apparent here. Individual Scoring Chances # Player EV PP SH 4 Jamie McBain
14:00 9 3 1:10 1 0 0:01 0 0 5 Bryan Allen
18:30 7 5 0:07 0 0 4:47 0 5 6 Tim Gleason
19:11 8 8 0:07 0 0 4:37 0 5 8 Jaro Spacek
14:24 8 4 0:56 1 0 0:04 0 0 12 Eric Staal
18:27 6 4 2:17 0 0 2:28 0 1 13 Anthony Stewart
7:39 3 2 0:39 1 0 0:00 0 0 14 Andreas Nodl
15:36 7 5 0:49 0 0 0:00 0 0 16 Brandon Sutter
16:12 8 5 0:00 0 0 2:50 0 1 19 Jiri Tlusty
17:14 5 3 1:52 0 0 2:21 0 3 21 Drayson Bowman
10:07 8 3 0:00 0 0 0:00 0 0 27 Derek Joslin
8:25 2 2 0:00 0 0 0:00 0 0 28 Justin Faulk
20:07 6 5 2:03 0 0 3:42 0 1 35 Justin Peters
53:20 23 16 3:20 1 0 8:20 0 6 36 Jussi Jokinen
12:31 7 6 1:28 1 0 4:25 0 1 37 Tim Brent
8:34 3 3 2:17 0 0 0:00 0 0 39 Patrick Dwyer
13:23 4 8 0:00 0 0 2:54 0 2 44 Jay Harrison
19:41 7 7 0:00 0 0 3:29 0 1 53 Jeff Skinner
12:34 8 4 1:03 1 0 1:38 0 4 71 Jerome Samson
15:05 6 2 1:52 0 0 0:04 0 0 Best EV Forward: Drayson Bowman +5
Worst EV Forward: Patrick Dwyer -4
Best EV Defenseman: Jamie McBain +6
Worst EV Defensemen: Jay Harrison & Tim Gleason EVEN Bowman had a hell of a night and could have easily had a goal but Hiller made a rather unorthodox save on him. The kid has played well and earned the promotion into the top-six but he just can't buy a goal right now for whatever reason. The good news is that if he keeps playing like this then he should be able to put a few in the back of the net. He's been improving his all-around game ever since his call-up in December and he showed that tonight by forcing a turnover in the first period and springing Andreas Nodl for an odd-man rush. Unfortunately, Hiller shut down that chance, as well. He eventually replaced Dwyer on the second line, who had a very poor night defensively and didn't make up for it at the other end. Seems like the experiment of him in the top-six was over before it even started. Speaking of Nodl, his offensive game has impressed me a bit the last two games as he's been shooting the puck a lot more and is more aggressive in the offensive zone. Unfortunatley, he's got hands of stone and can only do so much when he has the puck so his goal and point total are still underwhelming. If he keeps getting it on net, good things should happen, especially since he's playing with Sutter now. The first line was good tonight and their hard work in the first period is what led to the opening goal. Staal and Tlusty have shown some surprisingly good chemistry the last couple of months and Samson's played very well on this line for the last couple of games. It was nice to see him get a goal tonight as he's like Bowman where he has been playing well but the results hadn't shown yet. Aside from that horrendous game against San Jose, it should be noted that Jamie McBain has been fantastic the last week or so. Yes, he's playing mainly offensive minutes but I will not complain if he keeps producing like he has. Being on ice for nine even strength scoring chances and 19 in the last three games is a sign that you're doing your job as an offensive defenseman. My concerns about Justin Faulk being hurt were all for naught as he played over 23 minutes tonight and was solid at defending the Ryan-Koivu-Blake line. Those three were held off the scoresheet completely and had only three even strength scoring chances. Despite that, Faulk and Harrison seemed to give up quite a bit in their own end even though they ended up outchancing their competition. Gleason and Allen also gave up more in the defensive zone than I would have liked to see, especially Gleason. These two were also torched on the penalty kill giving up five of the six powerplay chances Carolina allowed. Oh, and speaking of gettng torched on the PK, Jeff Skinner played less than two minutes on the penalty kill and somehow gave up four scoring chances. I don't want to question the coach or anything, but I don't think Skinner's the best guy have out there for killing penalties when you have capable defensive players like Nodl on the roster. Just a thought. Head-to-head at five-on-five
Much to my surprise, the one line that Carolina had trouble defending all night was Anaheim's third line. Nick Bonnino created quite a few chances and he seemed to be all over the place in the offensive zone and the Canes couldn't seem to stop him. It's odd because he was one of the last guys I expected to make an impact in this game but he did.


I'm wondering where Gleason gave up eight chances against because according to this, he played very well against most of what the Ducks threw at him. I hope it's not Bonnino because being able to outchance Getzlaf's line but not his would be kind of embarrassing.


Luca Sbisa had a great night. Kept Staal's line at bay whenver he was matched up with him and did well against pretty much all of Carolina's top players.


Drayson Bowman won all of his matchups.


Francois Beauchemin and Cam Fowler had a rough night for the Ducks. Not only were they outchanced by almost everyone the Canes matched up against them, they were outchacned by a wide margin. They were also matched up with Staal & Skinner's lines for parts of the game and this is why those lines were able to get right into Hiller's grill for the first two periods.


Original Story:
http://www.shutdownline.com/hurricane...
PLAYERS:
Jonas Hiller
,
Justin Peters
,
Drayson Bowman
,
Jamie McBain
,
Bryan Allen
,
Tim Gleason
,
Eric Staal
,
Anthony Stewart
,
Andreas Nodl
,
Brandon Sutter
,
Jiri Tlusty
,
Derek Joslin
,
Justin Faulk
,
Jussi Jokinen
,
Tim Brent
,
Jay Harrison
,
Jeff Skinner
,
Jerome Samson
,
Luca Sbisa
,
Francois Beauchemin
,
Cam Fowler
TEAMS:
Carolina Hurricanes
,
Anaheim Ducks
MORE FROM YARDBARKER
NHL News

Delivered to your inbox

You'll also receive Yardbarker's daily Top 10, featuring the best sports stories from around the web. Customize your newsletter to get articles on your favorite sports and teams. And the best part? It's free!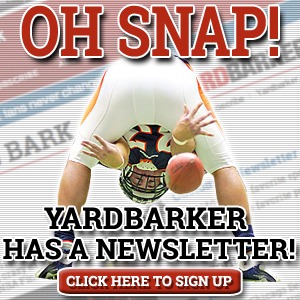 Latest Rumors
Best of Yardbarker

Today's Best Stuff

For Bloggers

Join the Yardbarker Network for more promotion, traffic, and money.

Company Info

Help

What is Yardbarker?

Yardbarker is the largest network of sports blogs and pro athlete blogs on the web. This site is the hub of the Yardbarker Network, where our editors and algorithms curate the best sports content from our network and beyond.