Found September 17, 2012 on The Prospect Park:
Chris Kreider (Blueshirts United) It may be Day 1 of the NHL lockout but the New York Rangers released their preliminary roster for the CT Whale's training camp. The roster which can be
found right here
, offers many questions not only about this season AHL team but quite a few about the state of the Ranger franchise as a whole.
The most notable names on this roster are former Ranger first round picks, Chris Kreider (2009), Dylan McIlrath (2010) and J.T. Miller (2011). Each of these prospects have questions that require answers starting with Kreider.
What is a fair and reasonable expectation to place on Kreider during his time with the Whale? It is pretty safe to say that if not for the NHL lockout that Chris Kreider would not be even be on this roster but rather on the Ranger roster.
So if Kreider has to spend the entire season in the AHL then is it unreasonable to expect monster like numbers from him like 50-50-100? Or would it be better to judge Kreider not by numbers but rather how he does/doesn't dominates play?
Dylan McIlrath is doubtful for the start of the Whale's training camp as he recovers from the dislocated patella suffered during the Ranger's rookie/prospect camp in July. McIlrath currently is the only legit defensive prospect in the Ranger system.
J.T. Miller is going to force the Rangers into making a very tough choice as his play so far this off-season has really solid. By rights at least in my eyes Miller has earned a long look with the Whale.
The problem for the Rangers is how best to handle Miller during the lockout as in a normal season, Miller would have been a shoo-in for the Whale roster. Now the Rangers need to consider whether or not to burn a year of Miller's entry level contract.
The options for the Rangers with Miller are:
-return Miller to the OHL and recall him if there is a settlement then let him play 10 games as a pro before returning him to Plymouth.
-let Miller play for 10 games then return him to the OHL (but nobody is clear whether or not the Rangers would still be able to recall him if there is a settlement)
-keep Miller in the AHL and hope his speeds up his NHL development
-return Miller and let him spend the season in the OHL.
If I was making the choice then I risk burning the year of his ELC and let him start in the AHL. It is a roll of the dice but if the NHL/NHLPA settle the CBA by January then Miller just might be NHL ready.
Questions on your mind?
Where is Wade Redden?
Redden is on a 1 way contract and can't be sent to the AHL without first going through waivers. Now comes the grey area, under the old CBA then Redden would be on the Ranger's summer roster counting against the salary cap.
Redden is now technically back in the NHL as a locked out player. If history repeats itself then the Rangers just might be able to finally buy Redden out with no penalty.
Which other players to keep an eye on?
I say Christian Thomas, Andrew Yogan and Scott Stajcer are the main prospects to keep an eye on. Each is a promising prospect but also carries a huge question mark regarding their potential.
Christian Thomas (2010 2nd)- I have said this before; if Christian Thomas was 6'2 200 instead 5'9 176 then there wouldn't be any questions about Thomas's potential. Thomas is a scoring machine whether it is scoring goals or setting up others.
Thomas has several NHL quality shots to choose from as he can score from anywhere. His hockey IQ and on ice vision makes him a legit power play quarterback.
Thomas is going whoever his linemates are look that much better.
Andrew Yogan (2010 4th) has an NHL sized body (6'3 205), an offensive skill set that others would kill for but also some baggage that if he doesn't get rid of could ruin what should be a solid NHL career. Yogan can skate, he can score and at times can be a one man highlight reel.
But Yogan is also prone to taking the kind of penalties that get him in a coach's doghouse. Yogan sometimes needs to be reminded that there are others on the ice with him and he does also need to sometimes play defense.
Seriously I want to be there the first time Yogan goes into "me me me" mode around John Tortorella. As much as I am not a fan of the coach I tend to believe that Tortorella will either fix Yogan's wagon or he will kick Yogan's butt out of the solar system.
Scott Stajcer (2009 5th) is actually the most talented of the 3 goalies the Rangers will have on the Whale roster. The problem though is Stajcer because of injuries and (in my opinion) a major bad decision career wise; has pushed himself to 3rd on the depth chart.
The difference between an NHL prospect and a guy who has a minor league career is how badly a player is willing to work to reach the next level. Cam Talbot has earned the right to start the Whale season as their starter because of his hard work and play.
Jason Missiaen has earned the right to be the backup on the Whale because of his play with Greenville (ECHL) last season. Stajcer missed most of the 2010-2011 season due to a hip injury so he needed to play as much as possible last season.
Stajcer choose to remain in Owen Sound last season rather than accept a trade to a team where he had a chance to be the starter. The result was very inconsistent play that at times led to Stajcer going 7-14 days between starts.
Now Stajcer has 2 lost years of development to catch up on when he could have been coming into this season challenging for the Whale starting job. He has only himself to blame.
Tomorrow
-- A look at the rest of the Whale roster and why you see so many fringe players on it.
Previews
The guys at Buzzing The Net look at
the Saskatoon Blades
(Shane McColgan NYR 2011 5th) and
the Guelph Storm
(Andrey Pedan NYI 2011 3rd)
Original Story:
http://feedproxy.google.com/~r/ThePro...
THE BACKYARD
BEST OF MAXIM
RELATED ARTICLES
The news yesterday was that newly acquired winger Rick Nash will be headed to Switzerland to play with Davos in the Swiss leagues. Nash will re-join Joe Thornton with the club, as they both played there during the 2004-2005 lockout. Nash is the first –and likely only– Ranger to head oversea, but he is not the first player to announce he is heading to Europe. Several players have...
Over the weekend the Rangers released the CT Whale's preliminary roster and here's how it looks...Forwards: Ryan Bourque, Tommy Grant, Michael Haley, Marek Hrivik, Kyle Jean, Chad Kolarik, Chris Kreider, JT Miller, Kris Newbury, Brandon Segal, Christian Thomas, Jason Wilson, Andrew YoganDefense: Sean Collins, Steven Delisle, Dylan McIlrath, Jyri Niemi, Blake Parlett, Logan...
Update, 12:35 p.m.: #NYR Rangers are skating at MSG training center in Westchester. They are leasing ice from the team but not allowed to use rest of facility — Katie Strang (@KatieStrangESPN) September 17, 2012 H/T to reader JoeWest297. Original Post: Via text: Brad Richards says as of right now, likely not headed overseas, focused on working out here for the time...
Despite the lockout, there is still some hockey to be played that affects the Rangers organization. The Rangers website has the preliminary roster for the Connecticut Whale this year: Forwards: Ryan Bourque, Tommy Grant, Michael Haley, Marek Hrivik, Kyle Jean, Chad Kolarik, Chris Kreider, JT Miller, Kris Newbury, Brandon Segal, Christian Thomas, Jason Wilson, Andrew Yogan. Defense...
Doug McIntyre at ESPN Insider translates a report out of Sweden that Carl Hagelin "is very eager" to return to his homeland and join Swedish second-their team Sodertalje during the NHL lockout.Here's Sodertalje sports director Per Nygards on Hagelin's contract possibly preventing him from playing overseas..."It's a little messy. I know that he will meet...
Spoke to New York Ranger Michael Del Zotto via text on possibility of playing overseas during lockout, "I don't know what I'm doing."— Josh Rimer (@JoshRimerHockey) September 17, 2012 ...tough spot for Del Zotto. Without a contract he probably has legit concerns about being injured during a game overseas....i also wonder if he's been invited to the Rangers...
Rick Nash is the first New York Ranger to announce his plans to play overseas during the lockout. According to multiple reports, Nash will join Joe Thornton and play for HC Davos of the Swiss league, as they both did during the 2004-05 lockout. Davos representatives had said Nash would be suiting up for them [...] [[ This is a content summary only. Visit my website for full links...
Steve Delisle (NHLmedia.com) If you are going to look at the roster of the New York Ranger's AHL team, the CT Whale and think that there is not a lot of promising young talent; you would be right and wrong. The roster (found right here) may not be loaded up with "elite" prospects as other NHL teams but you are not looking at the entire picture. Prospects who would...
Former New York Rangers goalie John Vanbiesbrouck recently joined beat writer Jim Cerny at the NYR Alumni Golf outing to talk Henrik Lundqvist's Vezina from last season, his feelings on no longer being the last Ranger to hold the award and what the mold is to be a great NYR goalie. Beezer will always a spot amongst NYR fans in the long line of high-quality...
Over at USA Today, several NHL fans were contacted for their thoughts on the NHL lockout currently in progress. During an obviously frustrating, getting a chance to vent can be a form of catharsis for all NHL fans. Here's New York Rangers fan Charlie Vidal, 22, and his thoughts: ..."Don't they learn from history? Everyone's greed is what prevented them from playing...
It's officially official. The 2012-13 NHL hockey season has been locked out until further notice. Negotiations between the league and the NHLPA will continue in the coming weeks/months (we hope), hopefully ending in a resolution that will bring about a delayed start to the season rather than a year-long lockout, but nothing is certain.  As for the rules applied to players...
Nothing new has surfaced on the NHL vs. NHLPA front in regard to the current lockout, but some of the Rangers are making moves to play elsewhere during this work stoppage.  The first of those is newly acquired winger Rick Nash. According to the Daily News, Nash is close to signing a deal with Swiss A-League hockey club Davos, where he spent his time during the lockout of 2005...
Rangers News

Delivered to your inbox

You'll also receive Yardbarker's daily Top 10, featuring the best sports stories from around the web. Customize your newsletter to get articles on your favorite sports and teams. And the best part? It's free!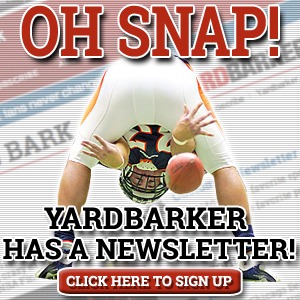 Latest Rumors
The Backyard

Today's Best Stuff

For Bloggers

Join the Yardbarker Network for more promotion, traffic, and money.

Company Info

Help

What is Yardbarker?

Yardbarker is the largest network of sports blogs and pro athlete blogs on the web. This site is the hub of the Yardbarker Network, where our editors and algorithms curate the best sports content from our network and beyond.