Bruce Bennett/Getty Images Heading into this season, the Rangers were one of the favorites in the Eastern Conference. They just added Rick Nash at the expense of two bottom-six players. They have a top-six that, when producing, is one of the best top-six in the league. They have one of the best young defenses in the league. But most importantly, they have the All-World Vezina goalie capable of stealing games that teams need to make a run at the Cup. Fast forward to today, and the Rangers are barely clinging to the eighth spot in the East, and a Division title is impossible. At this moment, home ice would be a stretch. In a season where they could afford to have one or two things go wrong, almost everything has gone wrong. Two of their star players aren't producing. They have been bitten by the injury bug, which exposed the extreme lack of depth. Their bottom-six not only isn't producing, but isn't making the team tough to play against. But despite all that, the Rangers are still holding on to that eighth spot, and are still likely to make the playoffs (55.3% chance as of today, per SportsClubStats). If/When the Rangers make the playoffs, they are a team that could be dangerous, if only for their All-World netminder. This is a club that is shooting well below their career averages, and that will eventually work its way back to the mean. A 48 game schedule is not enough time for it to all work out, but the stats suggest that the Rangers will eventually get hot and work that shooting percentage back to the mean. But the big question is this: Is an eighth seed and the possibility of catching fire worth enough to make a splash at the trade deadline? A splash doesn't necessarily have to be a big name player. The Rangers have quite a few of those. Where the Rangers need to make their splash is with their bottom six players, specifically that fourth line. Is now the time to sacrifice a prospect and another pick to get that pesky veteran who will work the boards and go to the areas that the Rangers seem unwilling to go? Those guys are available, but there are so many teams in the hunt that the prices are fluctuating. Douglass Murray fetched San Jose not one, but two second round picks. Murray has pedigree, but this season has been an unmitigated disaster for him. The Penguins also sent a very good prospect to Dallas for Brendan Morrow, but sent two mediocre prospects and a late-first round pick to Calgary for Jarome Iginla. While the Iginla trade may be a one-off as Calgary had to acquiesce to his demands, the prices for Murray and Morrow were astronomical considering who the Penguins were acquiring. The Penguins are the only team to really make a deadline splash at the moment, but it's also coincidental that they acquired pieces that the Rangers would also be looking to acquire. These trades actually make it easy to evaluate what the Rangers would have needed to give up to land a third line scorer (Morrow) or a depth defenseman (Murray). To put these trades in Ranger terms, you're looking at a Christian Thomas or Michael St. Croix, plus two second round picks, for Morrow and Murray. The Penguins are clearly going all in on this year, capitalizing on a weak Eastern Conference that appears to be between them and the Bruins. The Rangers are a team that clearly has some holes, but the holes are easily filled by a combination of roster players producing and picking up some depth. It's an interesting crossroads for this club. Their window to win is closing, but this year may not be the best year to go all-in. Tweet
Original Story:
http://www.blueseatblogs.com/2013/03/...
MORE FROM YARDBARKER
NHL News

Delivered to your inbox

You'll also receive Yardbarker's daily Top 10, featuring the best sports stories from around the web. Customize your newsletter to get articles on your favorite sports and teams. And the best part? It's free!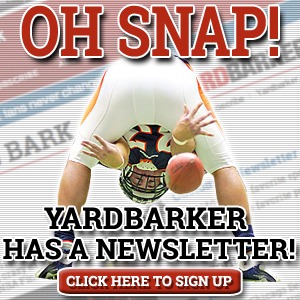 Latest Rumors
Best of Yardbarker

Today's Best Stuff

For Bloggers

Join the Yardbarker Network for more promotion, traffic, and money.

Company Info

Help

What is Yardbarker?

Yardbarker is the largest network of sports blogs and pro athlete blogs on the web. This site is the hub of the Yardbarker Network, where our editors and algorithms curate the best sports content from our network and beyond.