Found February 05, 2013 on Fang Faction:
PLAYERS:
Richard Clune
,
Jake Allen
,
Colin Wilson
,
Pekka Rinne
,
Brian Elliott
,
Matt Halischuk
,
Brian McGrattan
,
Ryan Ellis
,
Martin Erat
,
Paul Gaustad
,
Nick Spaling
,
Brandon Yip
,
Roman Josi
,
Kevin Klein
,
Gabriel Bourque
,
Alex Pietrangelo
,
T.J. Oshie
,
David Perron
TEAMS:
Nashville Predators
,
St. Louis Blues
(Mark Buckner/Getty Images) Off of a great game in San Jose, Preds fans cautiously looked forward to tonights game hoping that the team could gain some momentum and maintain some form. But no one, not even the most aggressive optimist, could have predicted the gift we received tonight. The Predators we're hot. Like really hot. They scored 5 goals on 12 shots and chased Elliott in the process. Although they tripped up a bit towards the end of the second, they finished with a convincing 6-1 win, and sent a division rival away with a bitter taste in their mouth. Tonight, the team made watching Predators hockey enjoyable again.    The Predators kicked the game off to, arguably, one of the best starts in Franchise history. Ellis bagged a goal early, his second of the season. Richard Clune is slowly making me eat my words from earlier this season, as he got a gritty goal to put the Preds up 2-0 - his first career NHL goal by the way (congrats). And to make sure the Blues went to the dressing room on an especially bad note, Spaling got the third Preds goal with 47 seconds left.  At the other end of the ice, St. Louis only had 4 shots, all of them stopped by Rinne, who seemed almost bored through the first frame.  The second period picked up where the first left off. It continued to be pure domination by the Preds, and Klein got the team's fourth goal with a point shot from a Blum pass. The fourth goal led to Elliott getting the Yank and Jake Allen getting his first regular season NHL appearance (he played 59 seconds in a playoff game last year while Elliott fixed his equipment). But Allen's welcome to the NHL was a sour one, as a beautiful play by Colin Wilson lead to a Bourque Goal on Allen's first shot, only 1 minute after hitting the ice.  From there though, the Blues woke up. It was almost a flick of the switch that changed the team. They started rushing the net and getting more shots. They forced the Preds to take three almost consecutive penalties. They converted on the first one bringing the game to 5-1. Rinne made some amazing saves to make sure that the score stood going into the 2nd intermission.  Hot after the second, the Blues we're intimidating coming out to start the third on a powerplay. But again thanks to some big plays by Pekka, and overall a good penalty kill, Nashville regained some momentum. The midde part of the third was rather dull to be honest. It looked like a game with a clear victor.  Late in the third, Erat added to his night with the Team's sixth goal. A end of game skirmish involving Gaustad dissolved into nothing, and the Blues left the ice with their tails between their legs, as the Preds return home after a 7 game road trip that finished much, much better than it started.  Line Up Report Starting Goaltenders: Name SV SH SV % Decision TOI #35 Pekka Rinne 31 32 .969 Win 60.00 #1 Brian Elliott 7 11 .636 Loss 29.09 #34 Jake Allen 6 8 .750 Loss 30.51 Predators Scratches: #24 Matt Halischuk #23 W Brian McGrattan Blues Scratches: R. Reaves, J. Swartz, I. Cole   Scoring by Committee. But maybe not the right committee?: 11 Players got points for the Preds today. Weber, Hannan, Gill, Fisher, Kostitsyn, Legwand and Smith are the only players who did not get onto the score sheet. It's great to see points from a big range of players. But where are our stars? Sure, leave it to me, your resident negative Nancy to criticize a 6-1 win, but our star players have not been where we need them to be this year. Weber, Gaustad and Smith are without points. Fisher is our consistent top center and he has 2 points. Legwand and Kostitsyn have 3. Now maybe you can make the case that they aren't our top line anymore. With Barry's shuffling players are getting closer to equal playing time (in comparison to other teams).   Nonetheless, it's great that we're all pitching in from every angle. But if we want to make this another successful season, we need our top line guys to start playing. Depth is great, but a top defensive pairing (Weber and Hannan) with 0 points just isn't good enough.  In Trotz we Trust: BarryTrotz knows this team. When we we're struggling after Anaheim, there was an unbelievable reshuffle that sent Hannan to the first pairing with Weber, and re-organized the offense. With the Erat injury, Trotz gave Blum a chance against San Jose. Tonight, despite only having 3 goals in the last 3 games, Trotz benched Halischuk and McGratten in favor of a 7 d-man system. It paid off. Nashville was great defensively and obviously it didn't hurt their offence. Clune has also come a long way in the Nashville System. He hasn't dropped the gloves in 4 games, after picking what seemed to be needless fights early in the season. He is now a (somewhat) effective big body presence up front and tonight he even chipped in with his first career goal (and for the record, it was the GWG).  Are the changes sustainable? We'll see. But for now we're on a 3 game winning streak and we just thumped one our conference rivals. No matter how bad it looks out there, we have seen again that Trotz will have something up his sleeve.  Goals and Assists 1-0 NSH Ryan Ellis (PP) – Martin Erat, Colin Wilson: 2:10 in the 1st 2-0 NSH Richard Clune 0 Colin Wilson, Paul Gaustad: 15:53 in the 1st 3-0 NSH Nick Spaling - Brandon Yip, Roman Josi: 19:13 in the 1st  4-0 NSH Kevin Klein - Jonathan Blum, Martin Erat: 9:09 in the 2nd 5-0 NSH Gabriel Bourque  - Colin Wilson: 10:09 in the 2nd 5-1 STL Alex Pietrangelo  (PP) - T.J. Oshie, David Perron: 13:09 in the 2nd 6-1 NSH Martin Erat - Ryan Ellis: 16:43 in the 3rd  My Three Stars of the Game 1. Erat (1 goal 2 Assists)  2. Colin Wilson (3 assists) 3. Pekka Rinne (Some Unbelievable Saves) Highlights  
Original Story:
http://www.fangfaction.com/2013-artic...
THE BACKYARD
BEST OF MAXIM
RELATED ARTICLES
Who says the Nashville Predators don't have an offense? In front of 15,206 at Scottrade Center, the Predators caught fire, beating the Blues 6-1. The win gave Nashville points in five of the seven games on their road trip. Nashville netminder Pekka Rinne collected 31 saves, including 14 in each of the final two periods, for the victory. He is now 3-2-3 on the year. Sophomore defenseman...
The Nashville Predators had been having trouble scoring goals so far this season. Coming into Tuesday night's contest in St. Louis, the Predators were dead last in the NHL with(More here)…
Photo by Mark Buckner/NHLI via Getty Images The Predators are slowly coming up the ranks in scoring with a shelling of the St. Louis Blues that saw Erat and Wilson have three point nights. Rinne has been solid between the pipes allowing only 3 goals in his last three games. Ryan Ellis has come through as the power-play specialist he was drafted and developed to become. But what about...
Here are your "Leftgovers" from the Nashville Predators game on Tuesday night against the St. Louis Blues… — LEFTOVER THOUGHTS: * Martin Erat returned to the Nashville lineup after missing the San Jose game with an injury sustained in practice. * He would garner second star honors after posting three points. * Matt Halischuk – who had 15 goals for the Predators last...
As you probably do not know, the reason for my lack of posting and in person presence around the Predators' rink this year is that I will be undergoing a full hip replacement this coming Thursday which will require a six week period of no driving or public appearances. Therefore, I am limited to comments from the couch for the time being.In spite of my infirmary, I was able to...
Today's Links The Tennessean - Nashville Predators thrash St. Louis Blues The Tennessean - Nashville Predators' Rich Clune gets first NHL goal – and puck, too Fox Sports TN - Rinne backstops Predators to win over Blues The Tennessean - Postgame quotes St. Louis Today - Blues whipped by Nashville St. Louis Today - Blues go splat! against Predators BND.com - Nashville delivers...
By: Miranda Martin Miranda@PredneckNation.com @lovelyminda After the Nashville Predators dominated the St. Louis Blues 6-1 last night, it was obvious that the offense had found something that clicked and worked like a charm, and a major part of it may have been the defense. The first goal of the night was a quick wrist shot from Ryan Ellis, who found ...
On their recent 7-game western swing, the Predators came away with a 4-2-1 record...
The Nashville Predators were in the midst of a long road trip and had only one victory when they faced the Los Angeles Kings exactly one week ago. Things have changed for the better since. Back home after a lengthy stay on the road, Nashville seeks a fourth straight victory and second win in eight days over Los Angeles on Thursday night. The Predators (4-2-3) dropped five of their...
Photo by Jeff Gross/Getty Images The Nashville Predators kicked off their current 3-game win streak with a 2-1 eight-round shootout win against the Los Angeles Kings on January 31st. Since then, Nashville dispatched the Sharks with the same 2-1 shootout result and let loose a torrent of scoring against the St. Louis Blues 6-1 handing them their first home loss of the year. Game time...
Photo by Dilip Vishwanat/Getty Images For the third time in just over two weeks, the Predators and Blues square off again in the last game of a franchise-tying longest road trip for Nashville. The Blues have owned Nashville so far this season winning both games; one home, one away. Game time is at 7 p.m central and can be heard on 102.5 the Game locally and seen in sparkling High...
With five of the first eight games going to a shootout, it got us thinking: what are the top shootout moments in Predators history?
NHL News

Delivered to your inbox

You'll also receive Yardbarker's daily Top 10, featuring the best sports stories from around the web. Customize your newsletter to get articles on your favorite sports and teams. And the best part? It's free!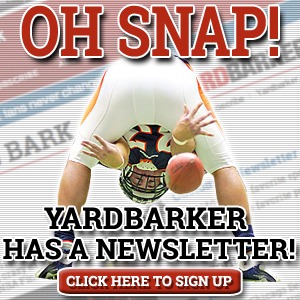 Latest Rumors
Best of Yardbarker

Today's Best Stuff

For Bloggers

Join the Yardbarker Network for more promotion, traffic, and money.

Company Info

Help

What is Yardbarker?

Yardbarker is the largest network of sports blogs and pro athlete blogs on the web. This site is the hub of the Yardbarker Network, where our editors and algorithms curate the best sports content from our network and beyond.