Yesterday, I talked about Drayson Bowman who is one of the Hurricanes prospects that has a very good chance of becoming a full-time NHL-er next season. GM Jim Rutherford has even gone on record saying that he's impressed with Bowman's development, but one player who he might not be as impressed with is 2008 first rounder Zach Boychuk. Boychuk played only 16 games with the Hurricanes, failed to score a goal and recorded only two points. Some had labeled this season as a "make or break" year for him and he started things off on a poor note by failing to make the team out of camp. He didn't make much of an impact once he was called up either and that has been the case for most of his career as a Hurricanes. That being said, Boychuk did a lot of good things when he was with the big club even if he wasn't showing up on the scoresheet, it just wasn't enough to impress either coach and Rutherford is going to have a tough decision on what to do with him this off-season. He's a restricted free agent and I'm not sure he will even get a qualifying offer at this point. Part of me thinks that is an awful idea because he is only 22 and still has a window to make it in the NHL, but it doesn't seem that the coaching staff or front office is high on him at the moment so Boychuk could find himself with a different club come next season. After the jump, we'll take a closer look at Boychuk's season and see if it is smart for the organization to give up on him now. Zach Boychuk 2011-12 Scoring Chances Average TOI: 8:55
Chance% Forward Rank: 3/20
Chance Diff/60 Rank: 3/20
QualCompRank: 25/29
OZ Start%:  55.8% Scoring Chances by Segment Game # TCF TCA SCF SCA Segment% Team % 1-10 2 4 2 4 0.000 0.475 11-20 21 20 19 16 0.543 0.527 21-30 22 20 1 1 0.500 0.518 31-40 22 20 0 0 0.000 0.473 41-50 22 20 0 0 0.000 0.465 51-60 22 20 0 0 0.000 0.511 61-70 28 25 6 5 0.545 0.454 71-82 28 25 0 0 0.000 0.548 Chances by Line Graph Segment
TC = total chances, SC = segment chances, Segment% = scoring chance percentage during segment, Team %= Hurricanes' scoring chance percentage during segment Making any conclusions based on these numbers would be silly because 16 games isn't even close to bein a sufficient sample size to judge Boychuk as a player. He was also stuck with fourth line minutes against weak competition for the most part, which doesn't mean much. One thing that I can say is that Boychuk did play well when it came to moving the puck forward and creating chances during his short stay in Carolina. He especially played well during his first call-up in November, especially when he was given top-six minutes. What exactly is the problem with Boychuk, though? I looked into things a bit and though the problem could be that he isn't making as much of an impact as the coaching staff wants him to. He hasn't exactly been given much of a chance to succeed in Carolina so I don't think it's fair to write him off now based on that. The other problem with Boychuk is that he needs top-six minutes to succeed in the NHL because while he does at least push the play forward, he is too small to be in a checking role and it doesn't help that his defensive game isn't great, either. Carolina had spots open in their top-six this season and Boychuk didn't seem to impress the coaching staff in those roles under both Maurice and Muller so one could assume that his career as a Hurricane will be over by July. Rutherford can extend him if he wants, so we'll see how things turn out there.  There isn't enough data to do a valid WOWY on Boychuk, so I'm going to use this space to help us determine if Boychuk will have a future in the NHL. Scouting reports tell you a lot, but another way to project a prospects performance is to go by their numbers in other leagues. This method of using "translations" was drawn up by Gabriel Desjardins of Behind The Net hockey and it works by looking at the past performances of players who made the jump from one league to another. Each league has a different level of difficulty and that is reflected through a "translation percentage" based on other players performances. In other words, players who jump from x league to y league are expected to keep a certain amount of their overall scoring. For Boychuk, we will use the AHL which has a translation of .44. This is what his outlook is. League GP G A Pts AHL 178 58 88 146 NHL Translation/82 82 X X 30 Based on his production in the AHL, Boychuk projects to be about a 30-point player in the NHL, which would make him a solid third liner. Something that the Canes have too many of on their roster right now. These are usually pretty accurate but they aren't always correct so Boychuk could easily be a lot better than this as an NHL-er. We all know that Boychuk has the talent and potential but there have been a lot of highly-regarded prospects who never lived up to their billing. Boychuk could easily be one of those, but he could also be a lot more. Only time will tell if he will live up to that potential.
Original Story:
http://www.shutdownline.com/hurricane...
MORE FROM YARDBARKER
Hurricanes News

Delivered to your inbox

You'll also receive Yardbarker's daily Top 10, featuring the best sports stories from around the web. Customize your newsletter to get articles on your favorite sports and teams. And the best part? It's free!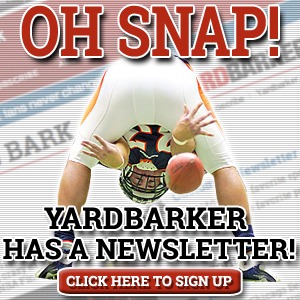 Latest Rumors
Best of Yardbarker

Today's Best Stuff

For Bloggers

Join the Yardbarker Network for more promotion, traffic, and money.

Company Info

Help

What is Yardbarker?

Yardbarker is the largest network of sports blogs and pro athlete blogs on the web. This site is the hub of the Yardbarker Network, where our editors and algorithms curate the best sports content from our network and beyond.