Posted November 26, 2012 on AP on Fox
Don Garber says David Beckham did everything Major League Soccer asked of him to grow the sport in the United States during his 51/2 seasons with the Los Angeles Galaxy. The 37-year-old former England captain plays his final competitive match for the Galaxy on Saturday in the MLS Cup against Houston. When Beckham left Real Madrid in 2007 to sign a $32.5 million, five-year deal with the Galaxy, Beckham said he wanted to win and increase the league's popularity both domestically and abroad. The Galaxy won last year's title and are in the final for the third time in four years. "I don't think anybody would doubt that he has overdelivered on every one of those measures," Garber said during a telephone conference call Monday, his annual state of the league session as commissioner. "There's arguably not a soccer fan on this planet that doesn't know the LA Galaxy and Major League Soccer, and David played a significant role in helping us make that happen. He was an unbelievable ambassador for the league, for the Galaxy." The league's regular season attendance average increased from 15,504 in 2006 to 17,872 in 2011 and a record 18,807 this year. After Beckham's arrival, the league announced expansion teams that started play in San Jose (2008), Seattle (2009), Philadelphia (2010), Vancouver and Portland (2011), and Montreal (2012), increasing the total to 19. Following Beckham's arrival, ground was broken for soccer-specific stadiums in Houston, Kansas City and Philadelphia, the long-delayed venue in New Jersey was completed, and extensive renovations took place in Montreal, Portland and Vancouver. Television exposure improved, but only slightly. "We needed David Beckham in 2007 to help drive our credibility, to help grow our popularity and to show the world really that the United States ... was ready to support a division one league," Garber said. "We don't need anything today to get us to the next level. It's a wide variety of initiatives, from player development, from continued investment in our overall player pool, to better and more focused marketing, to smart expansion to a transformation into a digital world where our games are even more available than they are today." Thierry Henry, Rafa Marquez, Robbie Keane and Tim Cahill have followed Beckham to MLS. Given a chance to leave, Beckham stayed for 2013 in a deal that guaranteed him another $4 million. He said last week he is departing "to experience one last challenge." "I don't believe we're going to be hurting when David leaves," Garber said. "The Michael Jordans and Wayne Gretzkys of the world, the Magic Johnsons, they have a great impact on taking a league to a higher level. And then if managed properly, the league and the clubs and the players that are still in the league are able to take that mantle and take it even higher." Beckham's deal included the right to buy a future expansion team at a discounted price. Garber said only the New York market was excluded. Denver-based Anschutz Co. said in September it was starting a process to sell its Anschutz Entertainment Group subsidiary, which owns the Galaxy and several other sports properties. "There is a possibility for him to work with the league office to find ways to transfer, I guess, that option into an opportunity in LA," Garber said. "Way too premature to talk about that or even speculate about what that would look like, but that opportunity does exist if it meets the approval of the league, who in essence holds that value; David, who holds the option; and the Los Angeles Galaxy, who would have to be part of that discussion." The Galaxy also face the potential loss of American star Landon Donovan. The 30-year-old midfielder isn't sure he wants to play after this season. "I sympathize with what he is experiencing in trying to soul search and figure out what his future might hold on and off the field," Garber said. "I think, unfortunately for Landon, even more so than the Jordans and Gretzkys of the world or (Lionel) Messis of the world frankly, is that Landon not only had to be a great player, but Landon also carried a lot of the promotional burden of growing the sport for a decade or more on his shoulders. So he played during the day and then he had to promote it at night, and that's tiring." NOTES: Garber said the 2013 season will open March 2, eight days earlier than this year. ... MLS hopes to announce a professional scouting network in the league office, which could launch next year.
Original Story:
http://msn.foxsports.com/foxsoccer/ml...
THE BACKYARD
BEST OF MAXIM
RELATED ARTICLES
David Beckham will play his last game for the L.A. Galaxy on Dec. 1. That much we know. What he does next is anyone's guess. Last week, the former England captain announced that he will end his six-year Galaxy career after MLS Cup 2012. The carefully worded statement made left no doubt that he's leaving town, but it revealed little about his next move. Beckham also spoke to the...
Only a few short years ago, MLS desperately needed David Beckham's cachet and celebrity to spark interest and investment in its developing league. As Beckham concludes his six-year spell with Los Angeles after a second consecutive MLS Cup appearance on Saturday, the situation has changed dramatically, according to MLS commissioner Don Garber. "We needed David Beckham in...
Australian clubs have restated their interest in bringing David Beckham Down Under following news that the former England skipper will end his six-year MLS career next month.
EBENEZER SNOOP?
Snoop Lion  has teamed up with Adidas and a few other superstar athletes to put a new twist on an old story. "The Caustionary Tale of Ebenezer Snoop" is a masterful, animated re-telling of Charles Dickens' novel A Christmas Carol. Set in modern-day Southern California, this take has David Beckham, Dwight Howard and a few other stars take the places of the ghosts from Dickens'...
New Queens Park Rangers manager Harry Redknapp is considering making a move to bring David Beckham to the London Premier League club. The 37-year-old former England captain is leaving the Los Angeles Galaxy after six seasons next month in search of a new challenge. Redknapp told the BBC he's sure Beckham ''could still play in the Premier League,'' adding: &...
New Queens Park Rangers manager Harry Redknapp is considering making a move to bring David Beckham to the London Premier League club. The 37-year-old former England captain is leaving the Los Angeles Galaxy after six seasons next month in search of a new challenge. Redknapp told the BBC he's sure Beckham ''could still play in the Premier League ,'' adding: ...
Harry Redknapp has lavished praise on David Beckham and said he would "certainly be a great asset to anybody", increasing talk of a January move for the former England captain.
Soccer News

Delivered to your inbox

You'll also receive Yardbarker's daily Top 10, featuring the best sports stories from around the web. Customize your newsletter to get articles on your favorite sports and teams. And the best part? It's free!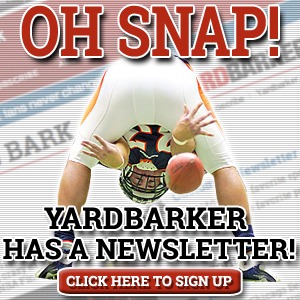 Latest Rumors
The Backyard

Today's Best Stuff

For Bloggers

Join the Yardbarker Network for more promotion, traffic, and money.

Company Info

Help

What is Yardbarker?

Yardbarker is the largest network of sports blogs and pro athlete blogs on the web. This site is the hub of the Yardbarker Network, where our editors and algorithms curate the best sports content from our network and beyond.