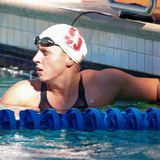 The university system of the United States turns out some the best and brightest minds and sends them out into the workforce. It also provides Team USA with the best athletes in pursuit of Olympic glory.Either before or during their Olympic journey, athletes will attend colleges to not only hone their skills on the track, in the pool or on the field, they take classes just like every...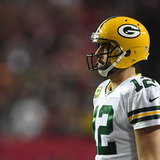 The Green Bay Packers are the third-oldest franchise in the National Football League, with a history spanning all the way back to 1921. Since their 1990s renaissance, they've had two remarkably durable quarterbacks, but how many of the team's starting quarterbacks through their near-century long history can you name?
Thorns coach Mark Parsons talked about Tobin Heath and the wrist injury and hamstrings problems she had in their last match. "She's good," he said.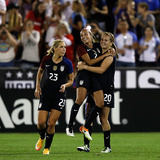 The conclusion of the 2015 Women's World Cup marked a changeover for the United States Women's National Soccer Team (USWNT). When older players retired, room and opportunities opened up for the next crop of talent. Head coach, Jill Ellis called in many new players to see how they would fare with the senior team. Some of the most promising players are Morgan Brian, Crystal Dunn...
Portland Thorns midfielder Tobin Heath talks about the USWNT players leaving for the
Tobin Heath was ejected from last weekend's match after drawing one yellow card, then a second. Thorns coach Mark Parsons talks about what she did and what's next for Portland in the upcoming match against the Seattle Reign.
Heath, who assisted on both of Portland's goals, talks about the win at Providence Park.
The post WNT vs. Colombia: Tobin Heath Goal – April 6, 2016 appeared first on TheSoccerDaily.com.
At just 26 years of age, U.S. Women's National Soccer Team forward Tobin Heath is a three-time national champion, titles she won as a North Carolina Tar Heel; a two-time
Tobin Heath and Christine Sinclair led the Portland Thorns to the National Women's Soccer League title Saturday night, scoring in a 2-0 victory over the Western New York Flash. Heath scored in the 41st minute off a free kick in front of 9,129 fans at Sahlen Stadium. The Thorns lost defender Kathryn Williamson in the 56th minute when she was given her second yellow card, forcing...
MORE STORIES >>
Soccer News

Delivered to your inbox

You'll also receive Yardbarker's daily Top 10, featuring the best sports stories from around the web. Customize your newsletter to get articles on your favorite sports and teams. And the best part? It's free!