The 'Bye bye to the Beast Incarnate?' quiz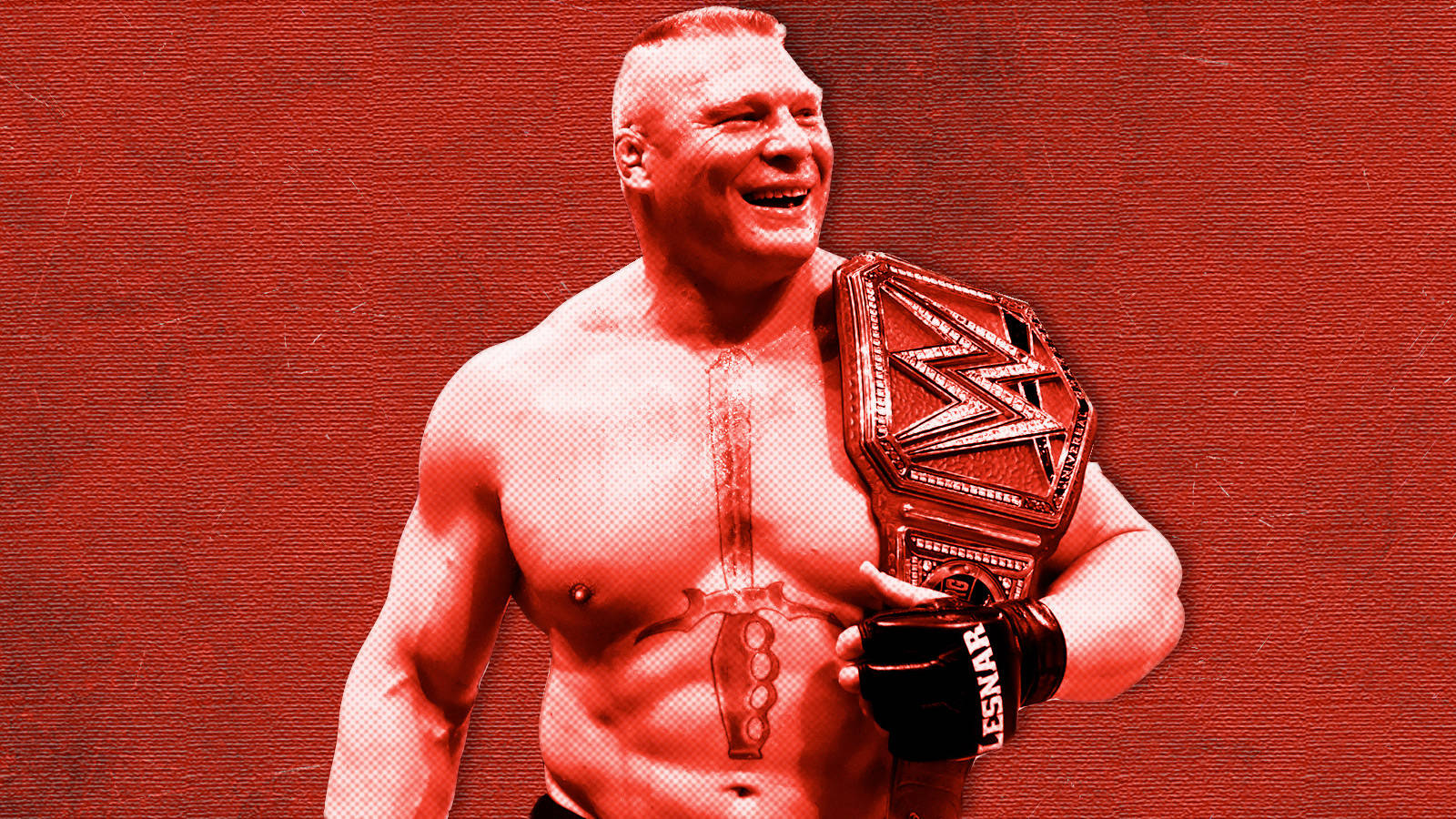 Yardbarker Illustration/WWE/YouTube
On Sunday, WWE will put on its 30th annual SummerSlam event. The event will take place from the Barclays Center in Brooklyn, the show's official home for the last three years and for the foreseeable future. WWE is going all out as well, with a whopping 13 matches on the card, including the pre-show. It looks to have the making of a monster pay-per-view, but there is also an elephant, er, Beast in the room that concerns fans of both WWE and UFC: is this the beginning of the end of Brock Lesnar's latest run in WWE?
Lesnar has been itching to get back to UFC and there were conflicting reports last month as to whether or not he was back in the USADA testing pool. Further fueling the rumors of an exit, Lesnar stated that if he loses on Sunday, he will step away from the WWE for good. And with Lesnar, it's always nearly impossible to tell where storylines end and truth begins. That all said, Lesnar's WWE contract isn't up until after WrestleMania, but even if he holds onto the Universal Championship at SummerSlam, he is expected to not return to WWE until around November. It was just three years ago when Lesnar took John Cena to Suplex City in brutal fashion, leading to a paradigm shift in WWE at the time. What's apparent now is that whatever outcome presents itself on Sunday, we could be looking at a much different WWE landscape for the rest of 2017 and beyond. 
Which brings us to today's quiz of the day. Lesnar may be walking into this year's SummerSlam event as the WWE Universal Champion, but he's never come into the event as the traditional WWE Champion. With that in mind, how many of the WWE Champions entering SummerSlam can you name in five minutes?
Good luck!
CLUE: *indicates the WWE Championship was not defended that year.
NOTE: For the purpose of this quiz, WWE Championship refers to the original WWE Championship lineage and not the World Heavyweight Championship nor the current Universal Championship held by Lesnar. 
MORE FROM YARDBARKER
WWE News

Delivered to your inbox

You'll also receive Yardbarker's daily Top 10, featuring the best sports stories from around the web. Customize your newsletter to get articles on your favorite sports and teams. And the best part? It's free!