The Viper looks to put a damper on Jeff Hardy's fiery run at his WWE Championship: Courtesy of the award-winning WWE Network. Get your first month of WWE Network for FREE: http://wwenetwork.com Subscribe to WWE on YouTube: http://bit.ly/1i64OdT Visit WWE.com: http://goo.gl/akf0J4 Must-See WWE videos on YouTube: https://goo.gl/QmhBof
The Viper defends his title against The Celtic Warrior inside Hell in a Cell: Courtesy of the award-winning WWE Network. Get your first month of WWE Network for FREE: http://wwenetwork.com Subscribe to WWE on YouTube: http://bit.ly/1i64OdT Visit WWE.com: http://goo.gl/akf0J4 Must-See WWE videos on YouTube: https://goo.gl/QmhBof
Watch Shinsuke Nakamura, Triple H and other Superstars catch Randy Orton out of nowhere with surprising counters to the RKO.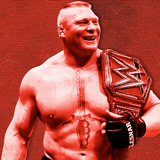 On Sunday, WWE will put on its 30th annual SummerSlam event. The event will take place from the Barclays Center in Brooklyn, the show's official home for the last three years and for the foreseeable future. WWE is going all out as well, with a whopping 13 matches on the card, including the pre-show. It looks to have the making of a monster pay-per-view, but there is also an elephant...
Randy Orton and Christian compete in an instant classic World Heavyweight Title Match at SummerSlam 2011: Courtesy of the award-winning WWE Network.
Wrestling is a unique form of entertainment in that they are many different styles that appeal to different people. There are some people who watch wrestling to see big men throw people around and there are others who watch to see superb athleticism. There are even people who think wrestling should be slower and deliberate while others prefer a fast paced style. There are many different...
MORE STORIES >>
WWE News

Delivered to your inbox

You'll also receive Yardbarker's daily Top 10, featuring the best sports stories from around the web. Customize your newsletter to get articles on your favorite sports and teams. And the best part? It's free!