After the death of longtime Saints owner Tom Benson, his widow is promising to continue running the team the way he did. "As is standard NFL practice, my husband provided a report to the Commissioner summarizing the Ownership Succession Plan of the New Orleans Saints," Benson wrote in a letter to her fellow owners, which [more]
In traditional New Orleans style, a second-line for Tom Benson's funeral made it's way through the French Quarter to celebrate the hometown icon's life.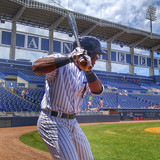 "While the other team's hitting, you take an hour and you get a sandwich that (the club) pays for and you eat it. Are you working?" - Pat O'Conner, Minor League Baseball president After surviving a veto threat from President Donald Trump, Congress passed an omnibus spending bill that will have several winners and losers. Among those irrefutably falling in the latter category are...
LIKE WHAT YOU SEE?
GET THE DAILY NEWSLETTER:
Current and former members of the Saints and Pelicans, along with family and friends, arrive for Tom Benson's funeral at St Louis Cathedral in the French Quarter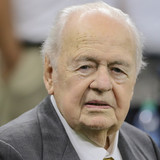 New Orleans Saints and New Orleans Pelicans owner Tom Benson died on Thursday at age 90, and two of the most recognizable faces in his franchises' history are expected to be a part of his funeral proceedings.According to Jeff Duncan of The Times-Picayune, Drew Brees and Anthony Davis are expected to be among the pallbearers at Benson's funeral on Friday. Benson bought the Saints...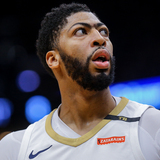 Pelicans owner Tom Benson passed away earlier this week at 90 years old. Benson struggled for almost a  month with flu-like symptoms. He has been posthumously honored by many in the sports world and earned praise for his efforts to keep professional football and basketball in the state of New Orleans.Pelicans superstar Anthony Davis was among those to speak highly of Benson. Davis...
A brass band and hundreds of New Orleanians paid tribute to New Orleans Saints and Pelicans owner Tom Benson with music and dancing at his statue outside the Superdome.
Following the announcement of Tom Benson's death on Thursday, March 15, 2018, New Orleanians took to the streets to second-line in Tom Benson's memory.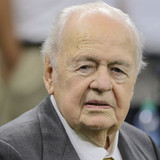 A fixture within the New Orleans sports community for the past several decades, New Orleans Pelicans and New Orleans Saints owner Tom Benson has died at the age of 90.The Saints themselves made the announcement on Thursday."Tom Benson, 90, passed away peacefully Thursday, March 15 at Ochsner Medical Center with his wife Gayle Marie Benson at his side. Mr. Benson was hospitalized...
In a story that could almost literally be ripped from a day-time soap opera plot, the family of New Orleans Saints and New Orleans Pelicans owner Tom Benson has filed suit indicating that he's incompetent as owner of the two professional sports franchises. It's a rather long story, so we will refer to Nola.com for some of the in-depth information here. Apparently, Benson recently...
MORE STORIES >>
All Sports News

Delivered to your inbox

You'll also receive Yardbarker's daily Top 10, featuring the best sports stories from around the web. Customize your newsletter to get articles on your favorite sports and teams. And the best part? It's free!
THE HOT 10: Who's Trending