We've updated our Privacy Policy.
By continuing to use this site, you are agreeing to the new Privacy Policy.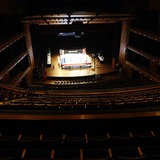 After stopping Wladimir Klitschko by 11th-round TKO in April, Anthony Joshua wants a chance to run it back.In an interview with Mark Crellin of Sky Sports over the weekend, Joshua said that he is hoping for a rematch with Klitschko but that he will fight mandatory challenger Kubrat Pulev if Klitschko decides against it."The ball is in Klitschko's court," said Joshua. "I am going...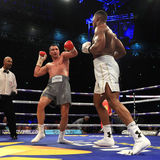 The transition of power was far from peaceful. Anthony Joshua and Wladimir Klitschko traded knockdowns and momentum Saturday as the new beat the old in the best heavyweight matches of consequence in ages.Joshua, the future, is now. But Klitschko, the past, made him prove he deserved it. And they delivered thrills you just don't see in the moribund land of big men these days.The Showtime...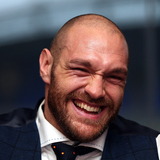 Newly crowned heavyweight champion boxer Tyson Fury has a colorful personality to say the least.Since defeating Wladrmir Klitschko to win the heavyweight title in November, Fury has had no shortage of controversial statements to make.His most recent: calling Wladimir Klitschko a devil worshipper."To be honest with you, I know Klitschko is a devil worshipper," Fury told the Daily...
LIKE WHAT YOU SEE?
GET THE DAILY NEWSLETTER: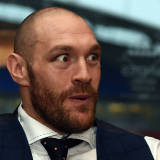 Handing Wladimir Klitschko his first loss in nearly a decade was reportedly no easy feat for Tyson Fury, who claims the former heavyweight champion's team tried to pull a couple fast ones on him.The Associated Press reported Monday that Fury said that Klitschko's people made multiple attempts to derail him, including trying to drug him: "I had good information off good resources...
Tyson Fury shocked the world by defeating Wladimir Klitschko on Saturday in Germany. For the first time in what may feel for some like an eternity, there's a new kingpin in the heavyweight division. As such, it was time to go back to the heavyweight rankings and look at just how much things have been shaken up. View the updated heavyweight division rankings here Of...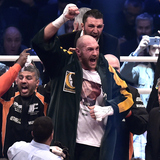 Tyson Fury made good on his promise to beat Wladimir Klitschko in their fight in Germany on Saturday, and afterward he decided to sing a song and dedicate it to his wife, Paris. Fury did an in-ring interview, grabbed the mic, said his thanks to Klitschko and the fans, and then he said he was going to sing a song. He did his best rendition of Aerosmith's "I don't want to miss a thing...
Just when you thought Wladimir Klitschko was unbeatable, he goes out and loses. Klitschko, a WBO, WBO, IBO and IBF world heavyweight champion, lost to Tyson Fury Saturday in Dusseldorf, Germany by unanimous decision Saturday. The judges' scores were 116-111 and two had it 115-112 in favor of Fury. Most observers seemed to view the fight as boring. Both men spent most of the fight...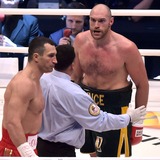 Tyson Fury's team made Wladimir Klitschko redo his hand wraps prior to their fight Saturday at ESPRIT Arenas in Germany. Fury's manager Asif Vali told Sky Sports that the issue was Klitschko's team began wrapping Wladimir's hands before a member of Fury's team was in the room, which is not allowed. Fury's team made Klitschko take off the wraps and redo them with a member from the...
The world's premier heavyweight returns to HBO for his second fight of the year in a fascinating Thanksgiving weekend matchup when HBO Boxing Wladimir Klitschko vs. Tyson Fury is seen live this Saturday afternoon 4:45 p.m. from ESPRIT Arena in Dusseldorf, Germany. Right here, we have a quick Klitschko vs. Fury preview for you, along with the photos and video from the final press...
With the usual retirement talks quieted by a recent five fight contract extension with RTL, alphabet champion Wladimir Klitschko took time on Tuesday from his US home in Florida to discuss the upcoming match-up against Britain's Tyson Fury in Düsseldorf, Germany. During the call the often humorous Klitschko shared not what he could do to Fury in the ring but what he could do to help...
MORE STORIES >>
Boxing News

Delivered to your inbox

You'll also receive Yardbarker's daily Top 10, featuring the best sports stories from around the web. Customize your newsletter to get articles on your favorite sports and teams. And the best part? It's free!