We've updated our Privacy Policy.
By continuing to use this site, you are agreeing to the new Privacy Policy.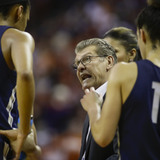 Think Geno Auriemma holds his players to high standards? I'd say so.Even though his UConn Huskies beat Tulsa 78-60 on Thursday night to remain unbeaten on the season, Auriemma was upset with his players' efforts. He said his players had the "most disgraceful effort" since he's been at UConn. Then in his postgame interview with SNY's Justine Ward, Auriemma said he wanted to take his...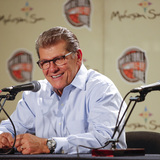 Geno Auriemma became the fastest coach in NCAA history to earn 1,000 wins after UConn defeated Oklahoma on Tuesday.Auriemma cemented himself as one of the best coaches the game of basketball has ever seen, and his Huskies don't appear to be losing their dominance anytime soon.But the Huskies weren't always the powerhouse they are today, at least not during Auriemma's first season...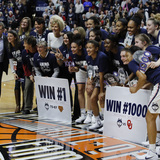 Many figures from across the world of sports offered congratulatory remarks for Geno Auriemma and Sylvia Hatchell on reaching milestones on the same day.The two giants in women's college basketball added another achievement to their already legendary careers on Tuesday. Connecticut's Geno Auriemma and North Carolina's Sylvia Hatchell each earned their 1,000th coaching victory. UConn...
LIKE WHAT YOU SEE?
GET THE DAILY NEWSLETTER:
The Women's Final Four doesn't lack for any of the following things people love about sports "on the grandest stage." Stars? Check. Traditional powers? Yep. An infusion of new blood? Got some. Superb coaching? All four teams have it. The historical "can it happen" factor? It's why we're all here, keeping our eyes on if, let alone who, can finally take down the defending champion...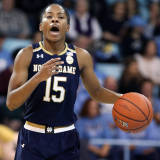 Now that the Division 1 women's bracket has been set, we can look ahead at which teams and players are worth your attention in each region. (By default, we already know that all eyes will rightfully be focused on Connecticut, the heavily favored defending champions.)Bridgeport Region Team to watch – #3 Maryland The Terrapins may be better than some of the 2-seeds in the tournament...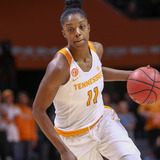 You may have heard that the women from Connecticut are pretty good at this basketball thing. Yet what makes their story compelling isn't just that they've been the most dominant college entity in some time, but whom they have beaten in this run of unmatched excellence. While the knock against the Huskies is that there isn't a single player who stands out, it's actually further proof...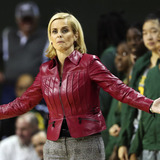 Kim Mulkey, head coach of Baylor's women's basketball team, has some words for any parents concerned about sending their kids to the school because of its horrific rape scandal. "If somebody's around you and they ever say 'I will never send my daughter to Baylor,' you knock them right in the face," she said after the Lady Bears' win tonight.Needless to say that Mulkey, and everyone...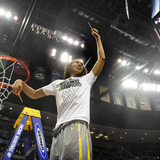 Can you name every school to win the NCAA Division I women's basketball championship since 1982?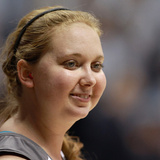 By Vincent Frank Lauren Hill, a former college basketball player who inspired a sports world by bravely fighting a deadly brain tumor, passed away on April 10 at the age of 19. Receiving an outpouring of support from some of the best basketball players on the planet, LeBron James included, Hill's amazing story captured our attention as she continued to play the sport she loved...
By Matt Birch There's no love lost Alabama and Auburn meet — no matter the sport. When the two schools faced off in women's basketball on Thursday night, a fight broke out on the court between members of both teams. It all began near the end of the first half, when Alabama's Meoshonti Knight and Auburn's Hasina Muhammad got into it after a free throw was made. It started with...
Lauren Hill, a freshman at Mount St. Joseph's University, received news that many of us could only scarcely imagine shortly after her 18th birthday. Back in November of 2013, the former standout at Lawrenceburg High School in Indiana was diagnosed with diffuse intrinsic pontine glioma, which is an inoperable brain tumor with a zero percent surival rate. This came shortly after Hill...
They had me at free bacon. In a very creative effort to drum up some interest in the Kansas State Wildcats women's basketball team and put some butts in the seats for the squad's season opener on Friday against Tennessee State, the K-State athletics department is offering up free bacon to students who show up […]The post Kansas State offering free bacon to students who attend women...
CENTER OF ATTENTION
After losing the women's basketball national championship to Baylor Tuesday night, Notre Dame women's basketball coach Muffet McGraw had an interesting compliment (I think it's a compliment) for Baylor star Brittney Griner. "She's one of a kind. She's, uh, she's like a guy playing with women." Now that may not seem inflammatory, but the internet has questioned Griner's gender...
Baylor center Brittney Griner became just the second woman to dunk in an NCAA tournament game when she threw down against Florida Tuesday night. The dunk was Griner's first of the season and sixth for her career, putting her one behind Candace Parker's career record. Parker is the only other woman to dunk in an NCAA tournament game — something she accomplished twice against...
MORE STORIES >>
College Basketball (W) News

Delivered to your inbox

You'll also receive Yardbarker's daily Top 10, featuring the best sports stories from around the web. Customize your newsletter to get articles on your favorite sports and teams. And the best part? It's free!