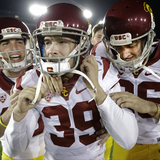 People throw around the term "instant classic" around like Oprah tosses around vacations to her audience. However, when you're talking about the 2017 Rose Bowl, there is no more appropriate descriptor. By the time Trojan kicker Matt Boermeester booted USC to a 52-49 win over Penn State, the 103rd Rose Bowl already had everything a bowl game could ask for. Let's start with the points...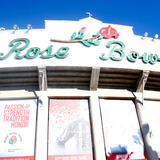 Penn State heads into the Rose Bowl upset they're not playing for the title, but that doesn't mean they're going to have an easy time with the Trojans who will feel right at home in their own backyard.Rose Bowl#9 USC (9-3, Pac-12) vs #5 Penn State (11-2, Big Ten)Location: Rose Bowl, PasadenaTime: 5 p.m. ET/ 2 p.m. PTChannel: ESPNWhat are the two biggest advantages USC have over Penn...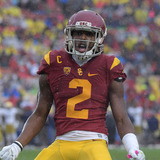 When Adoree' Jackson says he is serious about returning to USC for his senior year, it's not just rhetoric. Jackson is one of the best DBs in the country and would potentially be a first-round pick if he left school for the NFL Draft. But Jackson is giving serious thought about returning to school for another year. Adoree Jackson said he's not just "blowing smoke" about coming...
During USC's 45-27 victory over Notre Dame, Adoree' Jackson struck a pose that's all too familiar to college football fans. Jackson had himself quite a day on Saturday. The talented junior returned a punt 55 yards for a touchdown, had a 52-yard receiving touchdown, and capped off his day with a 97-yard kick return for a touchdown. After his third score, Jackson gave a couple of...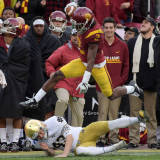 USC's Adoree Jackson showed the world why he's one of the top defensive backs heading into the 2017 NFL draft during Saturday's game against Notre Dame. Jackson took a punt to the house for a touchdown in the second quarter of the game, and not too long after, he found the end zone once again. This time, though, the task was a bit more difficult, but he still got it done. The Fighting...
Adoree Jackson is one of the best defensive backs in the country, but he's no certainty to leave USC for the NFL Draft. The junior cornerback, who is so athletic he also plays on special teams or offense at times, says that he still has things in college he wants to accomplish. Adoree Jackson on going pro: "I may but I still have a lot of things to do here." #USC — InsideUSC...
Adoree Jackson had a big game for USC in the Trojans' 45-7 win over Utah State, but the best part about it was who got to watch. Jackson's mother, Vianca, attended the game at the Coliseum and watched her son play defense and score on a 77-yard punt return. That was especially thrilling for her because she overcame breast cancer and didn't even know if she would ever get another...
USC playmaker and defensive back Adoree' Jackson is one of the most exciting players in college football.On defense vs. Cal's Jared Goff, Jackson proved exactly why he makes coaches salivate when he recorded his first career interception. Jackson moved back to defensive back after playing offense last week vs. Utah. Jackson returned his first-career pick for a touchdown, giving USC...
Everything worked for USC Saturday night against Arizona State. If the Sun Devils made a mistake, the Trojans capitalized on it. When the Sun Devils did not make a mistake the Trojans simply played better football. Such was the case during this punt return by Adoree Jackson in the second half.In hopes of keeping him from scoring one of the Arizona State players took an angle on him...
Kick off returns are not supposed to be easy. Coverage teams have a slight advantage since they can see the whole play develop as they run down the field and the return teams are somewhat reactive to them. That's pretty much why most kick returns don't go beyond the 20-30 yard line, but when the cover team kind of forgets to hit anyone and just overruns the play you end up with the...
MORE STORIES >>
College Football News

Delivered to your inbox

You'll also receive Yardbarker's daily Top 10, featuring the best sports stories from around the web. Customize your newsletter to get articles on your favorite sports and teams. And the best part? It's free!
THE COLLEGE FOOTBALL HOT 10