We've updated our Privacy Policy.
By continuing to use this site, you are agreeing to the new Privacy Policy.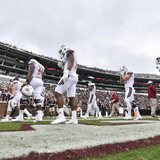 UMass just couldn't stay out of its own way during Saturday's game against Mississippi State, literally.Toward the end of the game, things got a bit chippy during a pileup, when the two coaches — Dan Mullen and Mark Whipple — had some words. That led to two UMass players — Ray Thomas-Ishman and Jessie Britt — fighting each other on the sideline. Thomas-Ishman ended up connecting...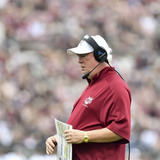 During the fourth quarter as UMass battled against Mississippi State, two Minuteman players got into a huge argument and ended up fighting on the sideline.The fight occurred after an unsportsmanlike conduct penalty on Ray Thomas-Ishman. Then, as one of their players was being tended to on the ground, hurt, Thomas-Ishman and Jessie Britt really got into it.  That's not what you want...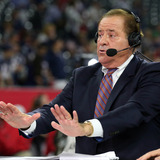 Legendary ESPN anchor Chris Berman will be telling defenders to get back! back! back! this Thursday as the White Team's coach during the UMass spring game. The opposing coach, Matt McCall is the men's basketball coach at UMass, so this should be quite an entertaining spectacle for anyone heading to the college on Thursday.The football action won't be the only thing going on at the...
LIKE WHAT YOU SEE?
GET THE DAILY NEWSLETTER:
The UMass Minutemen are going into the 2016 season as an independent team in the FBS and they have some pretty big opponents on their schedule. They will open the season against the Florida Gators and Ross Comis will lead them into battle as the starting quarterback. The team announced Comis as the starter Wednesday afternoon after a summer-long battle against former Virginia Tech...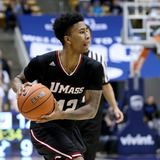 How do you get a struggling college basketball player to pull his head out of his you-know-what and starting making some shots? Take away his cell phone, apparently. UMass point guard Trey Davis scored 40 points in a thrilling 103-95 overtime win over New Orleans Wednesday night. In the Minutemen's previous three games, Davis had shot just 26.3 percent from the field. Then his mom...
UMass Minutemen wide receiver Jalen Williams was arrested early Sunday morning after allegedly breaking into a car and was subsequently booked on charges of "breaking and entering during the nighttime to commit a felony" as well as larceny over $250. Matt Vauhtor of the Daily Hampshire Gazette reported Williams' arrest. A senior from Atlanta, Williams told reporters that he had been...
The UMass Minutemen fell for the oldest trick in the book Saturday night. But they weren't the only ones. UMass hit the road to take on VCU in an Atlantic 10 men's basketball matchup Saturday night and quickly fell behind. That's when the VCU fans got involved, chanting a fake countdown of the shot clock to trick UMass guard Donte Clark into chucking up a shot before time expired...
UMass Minutemen guard Derrick Gordon came out to the world on Wednesday morning, just a week after coming out to his parents, coach and teammates. Gordon becomes the first openly gay division 1 basketball player, something that Michael Sam certainly made possible. Go over to ESPN.com to read the full story and see his interview; maybe one day we will get to the point when it isn...
On Saturday morning, the UMass Minutemen unveiled the classiest gesture I have seen thus far to honor the victims of the Boston Marathon bombings and the shooting at MIT.  The nameplates of the jerseys have Martin Richard, Lingzi Lu, Krystle Campbell and Sean Collier's names on them, plus another one that has the hashtag "#BostonStrong" on it. They already had an idea to have people...
Chaz Williams scored 22 points and dished out seven assists to lead Massachusetts to a 71-62 win over Saint Joseph's on Saturday. Raphiael Putney, who made four 3-pointers, finished with 17 points and three steals for the Minutemen (14-4, 3-1 Atlantic 10 Conference), who have won 10 straight games at home. Terrell Vinson added 11 points, and Sean Carter had a team-high 10 rebounds...
MORE STORIES >>
Massachusetts News

Delivered to your inbox

You'll also receive Yardbarker's daily Top 10, featuring the best sports stories from around the web. Customize your newsletter to get articles on your favorite sports and teams. And the best part? It's free!
THE HOT 10: Who's Trending