We've updated our Privacy Policy.
By continuing to use this site, you are agreeing to the new Privacy Policy.
The unofficial start to the US MTB season rolled out of the desert this weekend with a couple of special guests as Lance Armstrong and George Hincapie took part in the 19th annual '24 Hours in the Old Pueblo' relay race outside of Tuscon, Arizona. Epic Rides' 24-hour event began the mountain biking season with over 4,000 people camping at the race north of Tucson. This year the...
Thomas Voeckler has spoken out about mechanical doping, saying he is convinced that he raced against riders using hidden motors and that he wouldn't be surprised if Lance Armstrong had cheated in such a way. The Frenchman called an end to his 17-year career at the end of the 2017 Tour de France and is preparing to make his debut as a pundit for French state broadcaster France T...
The organisers of the Tour of Flanders have declined rescind their invitation to Lance Armstrong to appear at the race this year. According to Het Nieuwsblad, race promoter Wouter Vandenhaut says the disgraced American will not have an official function in the event, and will not follow the race itself. Vandenhaut confirmed that UCI President David Lappartient asked him about the...
LIKE WHAT YOU SEE?
GET THE DAILY NEWSLETTER: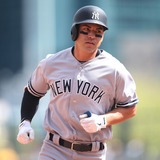 Want more news first thing in the day? Sign up for the Yardbarker Morning Bark newsletter here.Good morning and welcome to the YB Box Score, what we're reading while counting down the days to NHL season (to keep our minds off of trade deadline season). Happy birthday today to Javier Vazquez, Tracy Murray, Billy Wagner, Jon Barry and Doug Drabek. On this day in 1999 Lance Armstrong...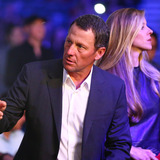 Lance Armstrong and his longtime girlfriend Anna Hansen are finally planning to tie the knot.On Tuesday, Armstrong shared a photo on Instagram that showed Hansen with a ring on her left ring finger. The former cyclist captioned the photo "She said…. YES!!!!" Armstrong and Hansen have been dating for nearly 10 years and have two children together — a 7-year-old son and a 6-year-old...
Lance Armstrong wants the world to know he's still alive and ticking. On the heels of a "report" which stated he passed away Wednesday, Armstrong wants the world to know that it's not true. He took to Instagram Friday and posted this, with the following caption: "The rumors of my death are greatly exaggerated." – Mark Twain Good to see Armstrong is still doing well. Now if we could...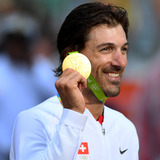 Fabian Cancellara won gold in the Olympic Time Trial, and former rival Lance Armstrong had something to say about how he accomplished the feat. @TrekSegafredo Luigi!! — Lance Armstrong (@lancearmstrong) August 11, 2016 Now, for those uninitiated into the doping scandals that have rocked cycling, "Luigi" is a reference to an unknown rider who was a central figure in a doping...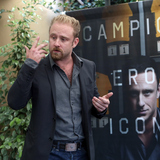 Education regarding the use of performance enhancing drugs simply hasn't been up to snuff since the scandals around the Major League Baseball world and cycling. It's something that needs to be taken up as the use of these drugs become more prevalent in amateur sports, especially around the world of high school and college athletics.Actor Ben Foster — known mostly for his roles in...
By Larry Brown An arbitration panel in Texas voted 2-1 against Lance Armstrong and awarded $10 million to SCA Promotions, a sports insurance company that helped contribute to the cyclist's downfall. SCA Promotions paid Armstrong bonuses in 2002 and 2003 for winning the Tour de France, but they withheld his bonus in 2004 amid speculation he cheated. Armstrong sued as a result and...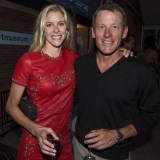 By Larry Brown Lance Armstrong and his girlfriend Anna Hansen have been caught in a lie about a driving incident in December where their vehicle hit two parked cars and left the scene. Aspen police say Armstrong's car was identified as the one that hit two parked cars on Dec. 29 and left before police arrived to the scene. Armstrong's girlfriend initially took the blame and said...
MORE STORIES >>
Cycling News

Delivered to your inbox

You'll also receive Yardbarker's daily Top 10, featuring the best sports stories from around the web. Customize your newsletter to get articles on your favorite sports and teams. And the best part? It's free!