We've updated our Privacy Policy.
By continuing to use this site, you are agreeing to the new Privacy Policy.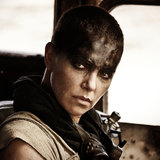 Hollywood is often lazy. It looks at what works in the past, and it tries to replicate its success again (and, sometimes, again and again after that). Oftentimes, these attempts at rehashing the old fail miserably. But once in a while, a modern take on an old idea turns out pretty well. With the reboot of "Tomb Raider" set to hit theaters on March 16, here are 20 examples of reboots...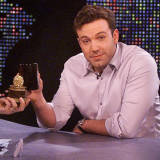 From its humble beginnings in founder John J.B. Wilson's living room to its now 38th year, the Golden Raspberries are a mock award that "celebrates" the worst in film. Now as we know, bad is as subjective as good, but sometimes bad isn't that bad at all, so in honor of this year's Razzies, we take a look at 20 winners who didn't deserve to win, because there's always something worse.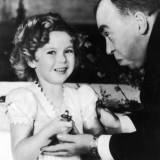 The Academy Awards have been dishing out Oscars since 1929, and, amid the snubs and surprises, there have been some truly unusual achievements. Weird coincidences, unprecedented success stories, a dog getting nominated for Best Adapted Screenplay... the Oscars never fail to amuse and confound. What follows is a collection of the most notable accomplishments. Some are inspiring, some...
LIKE WHAT YOU SEE?
GET THE DAILY NEWSLETTER: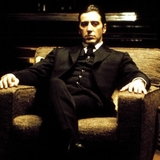 Every year, the Academy gives out an Oscar for Best Picture, but despite some of the surprises and the snubs, some films are so good they become instant classics and shoo-ins for Oscar gold. Here we present 20 of the best instant classics that managed to all the way.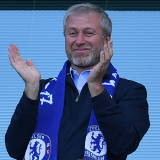 Like the ghost of a dear friend dead is time long past and, man, thirty-two million bucks would buy you like one-fifth of a Didier Drogba these days. We're coming up on fifteen years since Roman Abramovich assumed control of Chelsea and all those bandwagoners from José Mourinho's first spell at the club now have kids the age Diego Costa looks. Abramovich hasn't mellowed or grown...
Hollywood legend Al Pacino is reportedly set to play Joe Paterno in an HBO production that focuses on the Jerry Sandusky sex abuse scandal that rocked Penn State in 2011. This news was first reported by Kate Stanhope of the Hollywood Reporter, who notes Oscar-winning director Barry Levinson will direct the film. At this time, it's unknown who the other major players will be on the...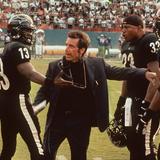 Welp, it's over.While the New England Patriots Super Bowl Parade brought us Rob Gronkowski doing Rob Gronkowski things, it also brought us a very sad realization: meaningful football won't be around for another seven months. Every year, football fans reach the highest of highs with the Super Bowl only to come down to a crushing depression that hits almost as hard as Kam Chancellor...
MORE STORIES >>
Entertainment News

Delivered to your inbox

You'll also receive Yardbarker's daily Top 10, featuring the best sports stories from around the web. Customize your newsletter to get articles on your favorite sports and teams. And the best part? It's free!