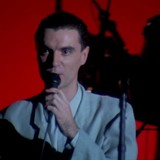 Images have always been an essential part of pop music, from Elvis and the Beatles on "The Ed Sullivan Show" to MTV, the Super Bowl, and "Lemonade." The best pop and rock documentaries do more than just show artists on stage—they offer insight into the music, revealing something that sound alone can't convey. Here's a list of 20 of the best concert films of all time.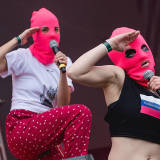 Rock and roll shook up the world in the 1950s as the sound of youthful rebellion, but in the early days it was all about sex and fast cars and just plain having a good time. It wasn't until the mid-1960s, basically around the time protest folkie Bob Dylan went electric, that this quintessentially American musical genre became the sound of political change. In time, the country's...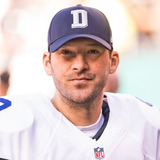 We don't yet know where Tony Romo will play in 2017, but it seems clear it won't be with the Dallas Cowboys. Romo all but confirmed that with an Instagram post on Thursday. Unless you're a big believer in coincidences, Bob Dylan's The Times They Are A-Changin' isn't exactly a song often played by people planning on staying in the home they've known for more than a decade. So, while...
If you fell asleep from this snoozefest of a Super Bowl you may have missed this year's Chrysler Super Bowl ad featuring rock legend Bob Dylan. These commercials usually are focus heavily on Detroit pride which this one did in a sense. It had some images of Detroit but tended to play into America as a whole building your car instead of just the Motor City. Kind of ironic considering...
Bob Dylan has been on his Never-Ending Tour for multiple decades now. One of the music legend's summer staples is holding concerts in baseball stadiums. Here in 2013, Dylan is at it again, with St. Louis Cardinals affiliates playing a leading role. Wilco, My Morning Jacket and The Richard Thompson Electric Trio will join Dylan on a 26-date tour beginning on June 26 in West Palm...
MORE STORIES >>
Entertainment News

Delivered to your inbox

You'll also receive Yardbarker's daily Top 10, featuring the best sports stories from around the web. Customize your newsletter to get articles on your favorite sports and teams. And the best part? It's free!