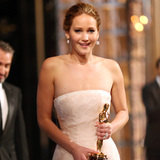 Everyone loves a good movie, and every once in awhile, the ceremony which hands out the film industry's highest honors can be just as entertaining as any blockbuster. We remember the hilarious hosts, the dramatic and touching speeches, and the occasional stunning upset of a category win, making for great water cooler talk the next day. Yet even more than that, we remember the jokes...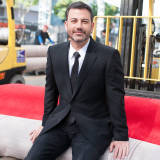 When the Academy of Motion Picture Arts and Sciences announced last May that Jimmy Kimmel would return to host the 2018 Oscars, the entertainment world was not, as it is now, on fire. Back then, a news item trumpeting Harvey Weinstein's production of "The Louis B. Mayer Story" starring Kevin Spacey, written by James Toback and directed by Brett Ratner would belong in Variety, not...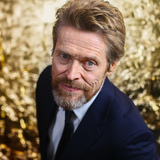 The problem with an Oscar-caliber role is that for the rest of your career, people tend to think of you only as that character; not as a human person who laughs at how poorly they play boardgames like Catchphrase, possessing good dance moves and a surprisingly solid basketball shot. While we never truly get to see behind a performer's mask, it's fun when we get to catch glimpses...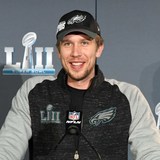 Nick Foles chose the friendly environs of "The Ellen DeGeneres Show" for his first televised interview since leading the Philadelphia Eagles to victory in Super Bowl LII.Foles, coming off an arguably improbable MVP nod due to his impressive performance in a 41-33 victory over the favored New England Patriots, called the entire experience "surreal." "It was a dream as a kid," Foles...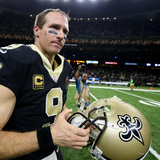 Any thought given by quarterback-needy teams that they might be able to land future Hall of Famer Drew Brees can now be thrown completely out the window.Technically set to become a free agent in March, it's been pretty much a forgone conclusion that Brees would re-sign with New Orleans before that ever came to fruition.While that has not yet happened, Brees himself is pumping the...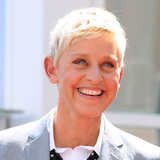 Ellen Degeneres has been a standup since the early 1980s, an actress since the 1990s, and a talk show host since 2003. She's had a hit sitcom, daytime's top talk show, and provided the voice for cinema's most beloved amnesiac fish. Ellen has won won countless Emmy awards, she has a star on the Hollywood Walk of Fame, she won the Mark Twain Prize for American Humor, and on January...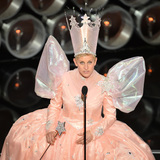 Ellen DeGeneres celebrates her 60th birthday at the end of January. She's a thoroughly unique comedian and individual, and for decades, she's relentlessly championed and encouraged the unconventional, the unique, and the different. In honor of her birthday, let's take a look at all the times Ellen taught us it was OK to be different. Especially if you're wearing cool sunglasses
A brave teenage girl who saved her dad from a fire — and then her beloved Russell Wilson fathead — was a guest on a recent taping of "The Ellen DeGeneres Show" during which she recounted the harrowing tale of how she bravely rescued her father … and then a wall adornment of the Seattle Seahawks quarterback. The hero in question is 19-year-old Charlotte Heffelmire from Vienna,...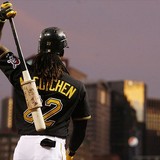 Pittsburgh Pirates star Andrew McCutchen made an appearance on "The Ellen DeGeneres Show" that aired on Wednesday. The reigning National League Most Valuable Player utilized the nationally syndicated platform to pop the question to his girlfriend Maria Hanslovan. After playing a romantic video for the love of his life, McCutchen got down on bended knee […]The post Andrew McCutchen...
PLAUSIBLE DENIABILITY
Kate Upton continued her Sports Illustrated Swimsuit Issue Cover Girl media blitz with an appearance on Ellen DeGeneres' daytime talker on Thursday and after exchanging pleasantries and taking a gander at Miss Upton on the cover of the Swimsuit Issue, Ellen, the savvy interviewer that she is, segued right into what everybody has been wondering: [...]
MORE STORIES >>
Entertainment News

Delivered to your inbox

You'll also receive Yardbarker's daily Top 10, featuring the best sports stories from around the web. Customize your newsletter to get articles on your favorite sports and teams. And the best part? It's free!