Camouflage designs, which seem like random spots of green and brown pieced together, can apparently be copied and plagiarized, according to a clothing brand. As reported by TMZ, hip-hop star and fashion designer Kanye West's clothing company Yeezy Apparel is being sued by Jordan Outdoor Enterprises over camo hoodies, camo thigh-high boots, cargo pants, hooded bomber jackets, shirts...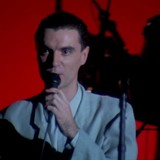 Images have always been an essential part of pop music, from Elvis and the Beatles on "The Ed Sullivan Show" to MTV, the Super Bowl, and "Lemonade." The best pop and rock documentaries do more than just show artists on stage—they offer insight into the music, revealing something that sound alone can't convey. Here's a list of 20 of the best concert films of all time.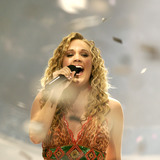 "American Idol" is coming back after being on hiatus for two years! Season 16 will feature a new network – ABC, instead of Fox – and new judges in Katy Perry, Luke Bryan, and Lionel Richie. In celebration of the return of America's biggest singing competition, here are the 20 greatest performances in "American Idol" history. 
The last few months of 2016 should serve as a reminder that the media, in general, isn't very good at prognostication. There's the coverage of the presidential election, of course – that's the big lesson. But Billboard offered another example of how bad so-called experts can be at predicting the future. In a brief analysis of the 2017 Grammy nominations that ran last December, Chris...
Rap mogul 2 Chainz will soon kick off his tour in Los Angeles on July 9, but he and Kanye West found some time to play ball with some members of the UCLA basketball program, and some others affiliated with the university. Young LiAngelo Ball was there for the action, apparently — and the good news is that his father, LaVar, was not. We know this because they all posed for a picture...
Dak Prescott is not your average rookie. That has been demonstrated not just by his play on the field, but his demeanor off the field as well. Namely, the fact that he turned down Kanye West concert tickets to relax and stay home and go to bed early. "I wanted to go a little bit," Prescott admitted to Pete Thamel of SI. "But I just think about the perception of it all. And I love...
Cowboys quarterback Dak Prescott does not mess around when it comes to his bedtime. Prescott badly wanted to attend a Kanye West concert on Sept. 22 at the American Airlines Center, after receiving free tickets to go. However, in an interview with Sports Illustrated's Pete Thamel, he admitted that getting a good night's sleep is important to him, and he passed on the show in favor...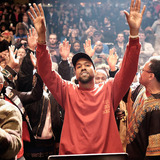 There's a big blue button in the text of the sidebar on the official Kanye West subreddit, nestled between the number of active users and a link to a Kanye West-themed podcast. Clicking the button will instantly take you to a corner of the internet full of rabid Kanye West devotees typing away in a lively Kanye-themed chat room. It's an eclectic bunch, for lack of a better word,...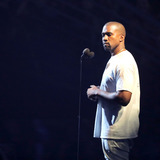 On Saturday, with a lineup wrapped around the First Niagara Center in Buffalo, New York extending into an adjacent parking lot an hour before the doors to the arena opened, Kanye West made the second stop of his Saint Pablo tour. Many of those who wanted to be the first one in the building were motivated by the tour merchandise that would be available, especially after the 21 pop...
The annual MTV Video Music Awards are happening this Sunday at Madison Square Garden in New York City, and aside from the usual anticipation for the performances and the various award winners, the big story going into the show is, of course, Kanye West. Back on Thursday, MTV announced that the musical megastar would be making an appearance at the show. As if that wasn't already a...
MORE STORIES >>
Entertainment News

Delivered to your inbox

You'll also receive Yardbarker's daily Top 10, featuring the best sports stories from around the web. Customize your newsletter to get articles on your favorite sports and teams. And the best part? It's free!