We've updated our Privacy Policy.
By continuing to use this site, you are agreeing to the new Privacy Policy.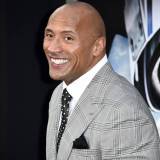 With "Geostorm" poised to lay waste to multiplexes this Friday, now's as good a time as any to ask why we love watching the utter obliteration of vehicles, buildings, cities, continents and whole planets. And why are we do we keep going back to these movies when they tend to insult our intelligence with their implausible setups and unbelievably stupid plot twists? There's some kind...
Kiefer Sutherland (24) is going back to his roots, returning for a forthcoming remake of the early 1990s sci-fi thriller Flatliners. In the new version, the actor will reportedly play the role of a "seasoned doctor." According to the original film's description, "At University Hospital School of Medicine, a group of ambitious medical students are about to die . . . and live to...
Cabot Cliffs just might be the most highly anticpated golf course of 2015. A Coore/Crenshaw design, it features many aspects of a great oceanside course. How about the trailer? The video features epic views of the course while featuring Kiefer Suthelrand as the voice of the trailer (Jack Bauer from 24). Now, I'm no 24 expert but even I know Jack Bauer was cool. Check out the beautiful...
MORE STORIES >>
Entertainment News

Delivered to your inbox

You'll also receive Yardbarker's daily Top 10, featuring the best sports stories from around the web. Customize your newsletter to get articles on your favorite sports and teams. And the best part? It's free!